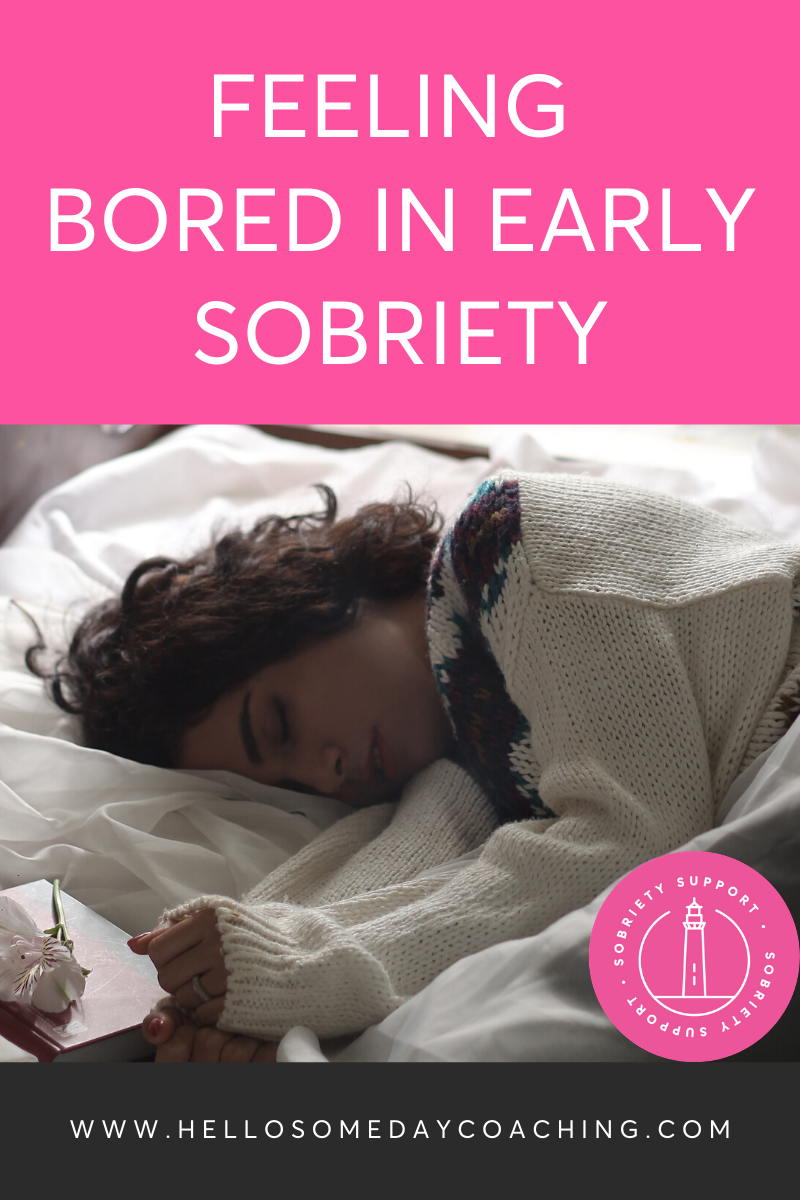 Are you feeling bored in early sobriety? 
If you do, that's pretty normal.
There is an in-between time (somewhere in the middle of "no longer" (drinking) and "not yet" (your full life, the one you love, without alcohol in it)).
You might worry that you're boring. You feel like you don't quite know what to do with yourself. Like you're not actually doing much of ANYTHING… except not drinking.
And here's what you need to remember – what you're going through is normal. It happens to everyone. It's OK. 
And the truth is that this "just not drinking" thing is your ENTIRE JOB right now.
So if all you're doing is "not drinking" you are CRUSHING this early sobriety thing.  
you need to know that what you're doing is really important – and it's not easy.
It may feel like you're just reading a book, making tea, watching TV and going to bed – but that's ACTUALLY NOT what you're doing.
You are navigating your entire life without alcohol.
You're getting up and getting dressed without a hangover.
You're working and dealing with your boss and your coworkers without thinking about if you have enough wine at home at the end of the day.
You're sidestepping offers for office happy hours or looking away from a friend's post about a date night with a big wine glass at the bar.
You're dealing with ALL THE EMOTIONS that are coming up that you had pushed down so far and for so long when you were drinking.
You're dealing with kids and carpools, homework and bedtimes, late night emails and marriage without alcohol.
You're figuring out if you want to go to the football party. And if you do what non-alcoholic drinks you're going to bring for yourself. And if you're going to drive your own car. And what sober treat to get for yourself at the end of the night.
You're doing big stuff. Really important work.
And who knows why, but after the initial white knuckling wears off, it CAN feel a bit blah.

And just know that it's OK (and pretty normal) for the days to feel a bit monotonous.

Especially because we're used to using a drink to change our mood or make things feel more 'special' or 'festive'.
We're not used to being bored.
We usually drink at the very first hint of 'bored'.
Part of the important work is to sit with feeling blah for a little while and to actually be forced to think about things (other than drinking) that might possibly amuse you, bring you joy or occupy your time.
A class, a swim or a movie might be nice. Or maybe breakfast with a friend, a hike, or yoga.
I quit drinking in February and remember on Saturdays in March and April I'd take Lila (my 2 year old at the time) and wander around my favorite big, beautiful garden store.

I'd look at all the gardening books, plant tools, strawberry and blueberry and tomato plants. They have a lovely cafe and I'd have coffee & a sandwich. They have a really nice book shop with books and cards and jewelry and cooking tools.

I would wander around and think about what else I could do with my afternoons and evenings that didn't center around wine. And pick one new thing to try for a week.

And I joined a running club and did my first 10 K in 5 years.
The quiet time in between drinking and your life after drinking is normal.
The days feel long and dull.
You sleep a lot and feel a little down.
But it will lift, little by little, as new interests and joys come into the picture.
Trust the process.
You're on the right path.
So grab a La Croix and a good book. Sit in the sunshine. Paint your nails. Go for a walk. Watch the sunset. Watch the sunrise. Binge on Netflix. Eat some popcorn. Call a friend. Go for a bike ride. Cuddle a kitten. Borrow a puppy. Go window shopping. 
You're doing just fine. Better than fine.
You're rocking this whole not drinking thing! Just keep going.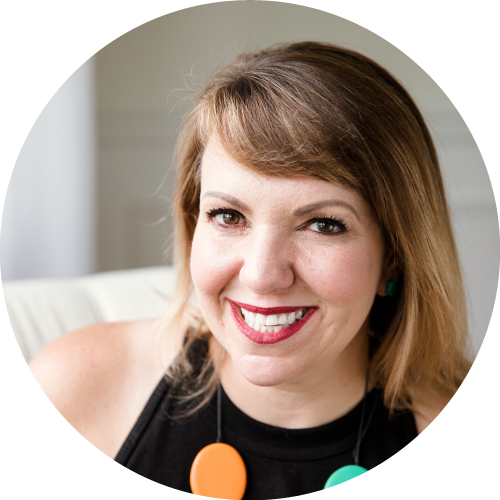 About The Author
I'm Casey McGuire Davidson, a certified life, mindset, sobriety and success coach. 
I work with successful women who are ready to drink less and live more. 
If you're reevaluating your relationship with alcohol and have decided that drinking isn't working in your life anymore I'd love to talk to you.
You can find more about my work and private coaching, as well as additional support resources at hellosomedaycoaching.com.