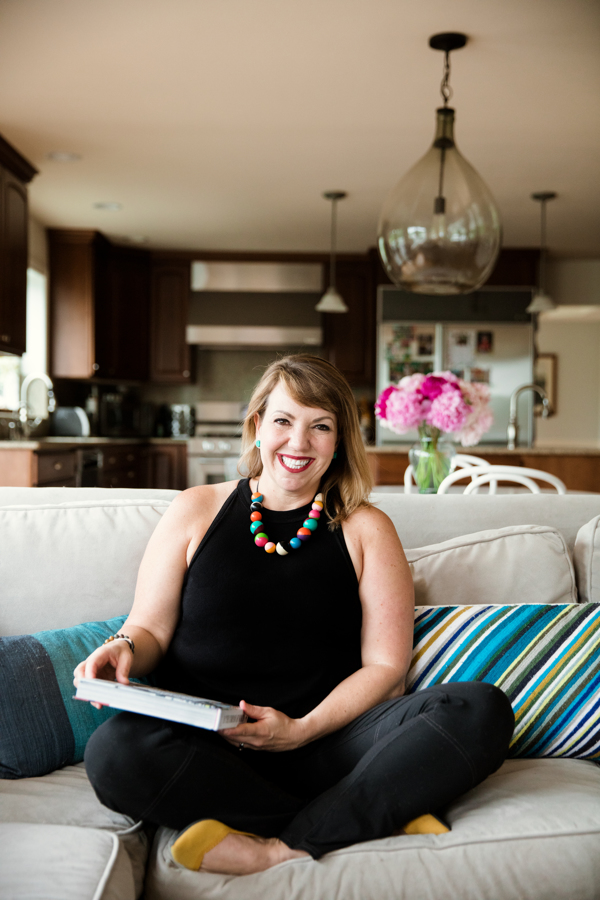 Life Coaching
Start living the life you've imagined
Why dive in:
You deserve a life you love.
You work hard every day to accomplish a lot. You've done everything you were supposed to, and most of the things you've set your mind to. You're smart, motivated and talented. You have a full calendar and an over-flowing to-do list.
And somewhere along the way you may have stopped looking around to make sure the path you're on is taking you somewhere you want to go.
You've been busy meeting the needs of everyone around you and haven't prioritized yourself.
You feel anxious and stressed out more than you want to, and you're not having as much fun as you thought you would along the way.
It's been too long since you've stepped back to examine what you want out of life and how you'd like to live—today, tomorrow, and for the next 5 or 10 years.
You're ready to start living the life you've imagined.
SCROLL DOWN FOR ALL THE DETAILS 
Uncover what lights you up. Let go of what's weighing you down.
Get clear on your dreams and make them happen.
I Can Help.
What do you want that you haven't been able to achieve on your own?
Do you want to create more space, balance and joy in your life? Go on a big adventure? Make a change at work?
Improve your relationships? Start a business? Move to a new city?
Take a sabbatical and pursue a passion? Focus on your family?
Life coaching is
all about you

. 

 Over the course of our coaching sessions, we'll get clear on your ideal life, let go of messages of what you 'should' do,  prioritize the goals and values that are close to your heart and take action. 

You'll get clarity, support, empowerment and choice.

 
Together we will:
Dig into what you REALLY want in your life— your dreams and what makes you happy.
Find clarity on what true success looks like for you.
Let go of things that are weighing you down and not serving you.
Take a look at fears and limiting beliefs that have been holding you back, and move past them.
Create a realistic and empowering action plan to achieve your goals.
Support you in navigating roadblocks and obstacles.
If you're ready to invest in taking care of yourself, your future and your happiness, this is for you.
I'm passionate about working with women who are motivated to make positive changes in their lives to find the clarity, confidence and resources to say YES to the life they deserve.
contact me
We'll set up a free 30-minute introductory discovery call to see if working together is a good fit.
Your Life Coaching Package Includes:
90-Minute In Depth Intention Setting Session to set yourself up for success and get clear on what you would like to achieve and where you have been stuck
Ten (10) 30-Minute Personalized Coaching Sessions
Session notes following each coaching call with topics covered, insights and next steps
Core Energy Coaching after 5 sessions together. Online assessment, detailed report and 90-Minute, personalized and in-depth coaching session.
Values work and Future Life Visioning to launch you into the life you've dreamed about.
The agenda during our coaching sessions is yours. We may work on one large shift you want to make over the course of our time together or address different goals each time we meet.
How It Works
We'll start our work together with a

90-Minute intention setting session

.  During this session we'll define and clarify your most prioritized goal(s) for coaching. We'll get to know each other and set the big picture expectations for our work together.

A part of your life coaching package we'll get together for twelve (12) coaching sessions. Our sessions are conducted virtually over the phone, Zoom or Skype.
Get comfy…this is going to be fun! In each session we'll work together to review your progress and commit to actions that will move you toward your goal. We'll take time to explore what has come up for you since the previous session, roadblocks you may need to navigate and new ideas you would like to explore.
In between calls: After our coaching sessions you'll have assignments and things to think about. As you go through your life and start to process things in new ways and experiment with the things we discuss in our calls, you'll have new insights and ah-ha moments and  watch yourself change. And you can email me to update me on your progress.
AND MORE! You'll receive clarity around exactly what it is you want, what you need to do to get what you want, with me as your personal support along the way providing you the motivation to see it all come to life!

Together we'll develop an action plan so you can execute the steps to achieve your dreams.
Ready To Get Started?
Your Investment
$850 x 3 payments
Total investment is $2550 for our Life Coaching work together
To take the next step, contact me for a free 30-minute discovery call.
If you're ready to write your next chapter, whether it be a professional lane change, making a big or small tweak in your lifestyle, or gaining objective insight into what really moves you and how to get there, you should talk to Casey.
Casey totally gets women who are accomplished and connected to loved ones, but also restless and wanting more for themselves in the years they have ahead. 
She is lovely, approachable, joy-emitting, and gifted at connecting you to your 'someday'.
– Holly, Bellevue, WA
If you're looking for clarity in what you want—and to find the energy + path forward to making your goals happen—you should work with Casey.
In just five sessions I've gained impactful tools + mindsets that are having a positive impact on my life. I've left every coaching session re-energized, grounded, and empowered.
I'm inspired and more confident than I've ever been in pursuing what I want.
Midori, Bellevue, WA
I love Casey's energy and vibe.
Casey is approachable and real. She's able to get to the essence of a problem or need and find the gold.
Casey is empathetic, proactive and dynamic. I can't imagine anyone who wouldn't benefit from working with her.
Kenna, Seattle, WA