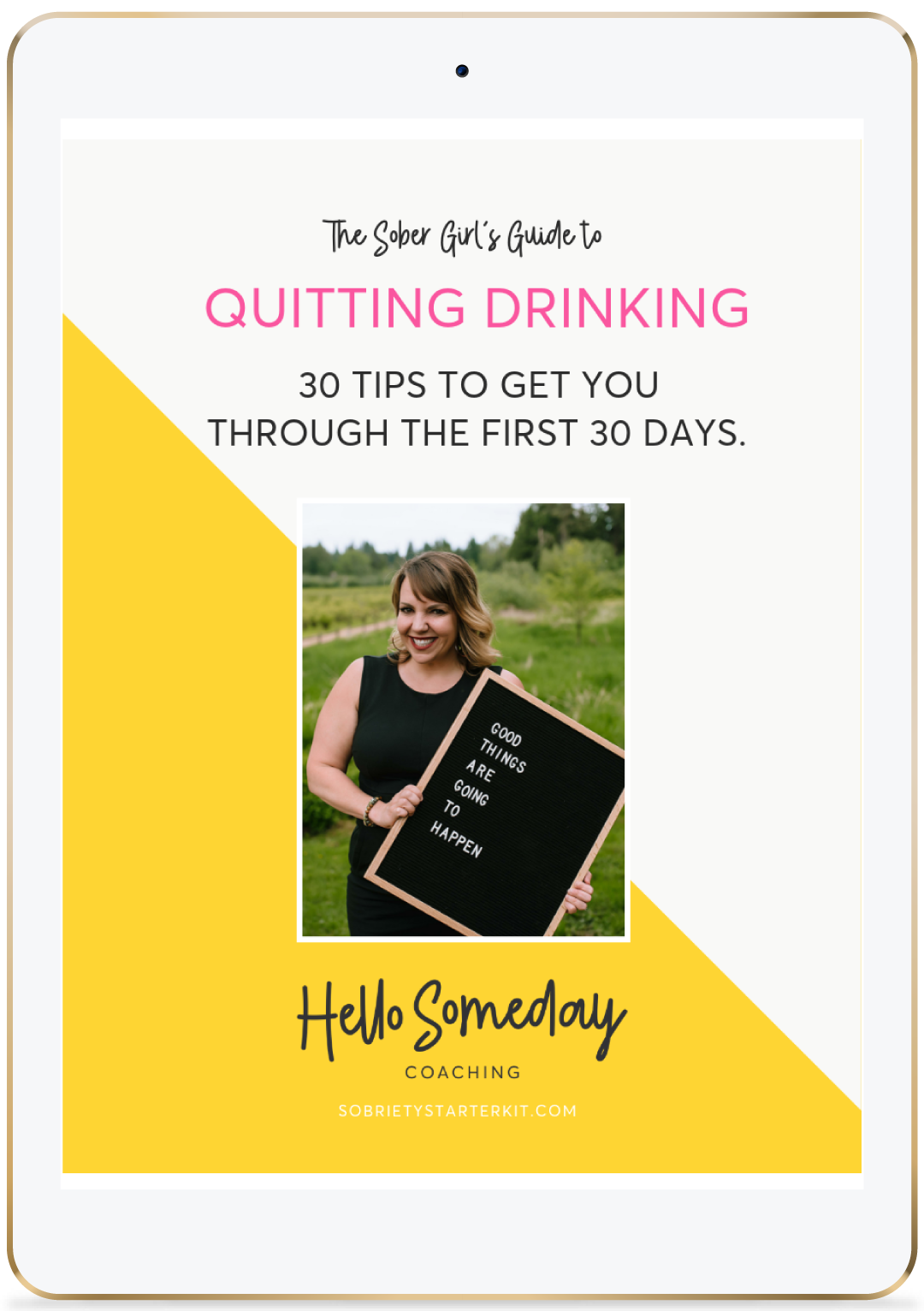 The Sober Girl's Guide
To Quitting Drinking
21 days ago I came across Casey's Sober Girls Guide to Quitting Drinking and I couldn't stop reading it.
For the past couple of years I've been very curious about people who didn't drink. I love red wine but knew I was drinking too much. 
Casey's story was bang on for me. I could relate to almost every word Casey wrote. I'm a mom, a wife, and  a business woman. 
I stopped drinking the day I found Casey's 30 Tips For Your First 30 Days.
I followed all of Casey's steps. The sober treats (I love them). The daily sticky notes. The alt beverages (they're a must). The first five days were the hardest and Casey's guide made me realize I should reward myself for each day I didn't drink. 
Right now my goal is to hit 100 days without alcohol. After that I'll see how I feel and where I go from there. But right now I'm so grateful I found this resource. 
Kim, British Columbia, Canada
Casey thank you so much for The 30 Day Guide To Quitting Drinking and the resources you shared in it!
Today is my Day 100! I feel great.
The best gift I got was that I trust myself again.
I can do all these things without wine to relax and take the edge off.
I can handle really big feelings (hello, was not expecting a pandemic to hit in the middle of my 100 days!).
My husband also decided to take a break and our marriage is doing so much better.
I'm not done on this journey of retraining my brain, but today feels really good and I attribute much of that to you sharing your story and your resources.
Thank you!!! 
Katie, Seattle, WA