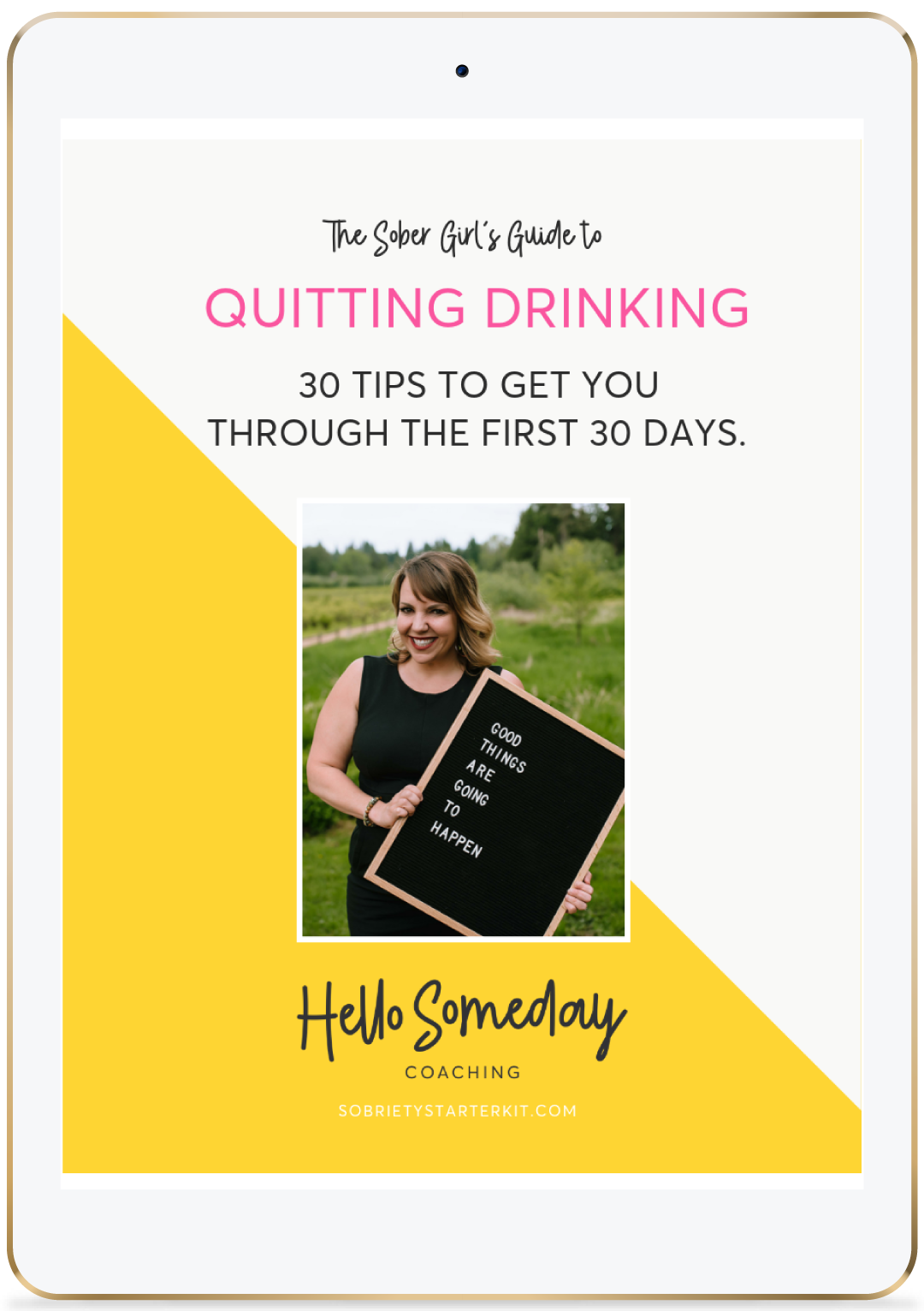 The Sobriety Starter Kit
A Free Guide To Help You Quit Drinking
21 days ago I came across Casey's Sober Girls Guide to Quitting Drinking and I couldn't stop reading it.
For the past couple of years I've been very curious about people who didn't drink. I love red wine but knew I was drinking too much. 
Casey's story was bang on for me. I could relate to almost every word Casey wrote. I'm a mom, a wife, and  a business woman. 
I stopped drinking the day I found Casey's 30 Tips For Your First 30 Days.
I followed all of Casey's steps. The sober treats (I love them). The daily sticky notes. The alt beverages (they're a must). The first five days were the hardest and Casey's guide made me realize I should reward myself for each day I didn't drink. 
Right now my goal is to hit 100 days without alcohol. After that I'll see how I feel and where I go from there. But right now I'm so grateful I found this resource. 
Kim, British Columbia, Canada