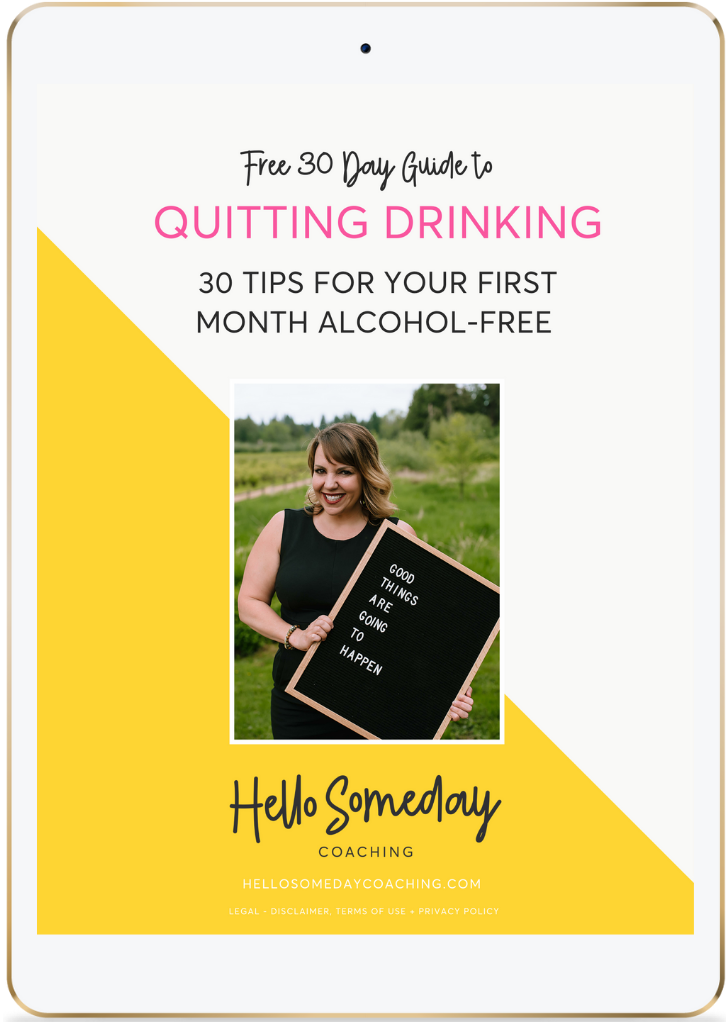 For me, it started with a glass of wine, and then it was the bottle.
Having a drink at the end of the day was my favorite way to relax, but waking up at 3 am with a racing mind was wearing me down, and heading to work with a hangover felt like shit. If you've told yourself that you're going to take a break from drinking and then found by 6 pm that your resolve has vanished, it's time to bring in reinforcements. 
I get it. And I've got you my friend.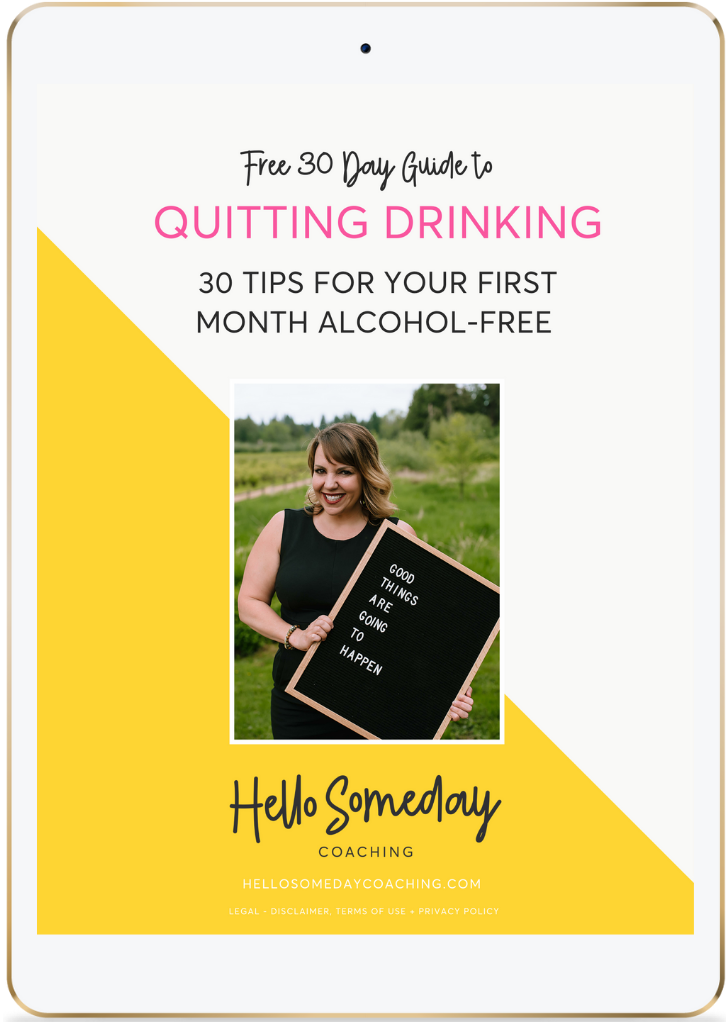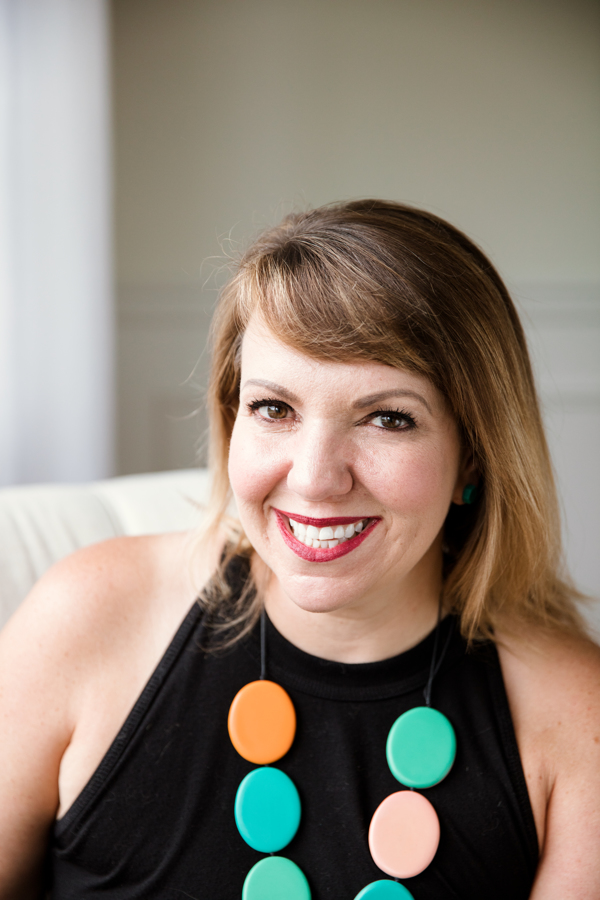 Hello

, I'm Casey

i'm glad you're here!

I'm a certified professional life + sobriety coach, the creator of The Free 30 Day Guide To Quitting Drinking, 30 Tips For Your First Month Alcohol-Free and the host of The Hello Someday Podcast, the podcast for busy women ready to drink less + live more.

I specialize in working with women like you, with full calendars and overflowing to-do lists,  who are doing ALL THE THINGS and then coming home and drinking to forget about all the things.

If you're ready to turn the page on drinking and start the next amazing chapter of your life, you're in the right place. 

I work with women through private one-on-one coaching and my on-demand sober coaching course to turn the decision to stop drinking from your worst-case scenario to the best decision of your life.
JOIN THE SOBRIETY STARTER KIT COURSE
MY SIGNATURE SOBER COACHING PROGRAM, ONLINE + ON-DEMAND
---
I've helped thousands of women change their relationship with alcohol and can teach you the step-by-step system you need to break the habit of drinking + build a life you love without alcohol.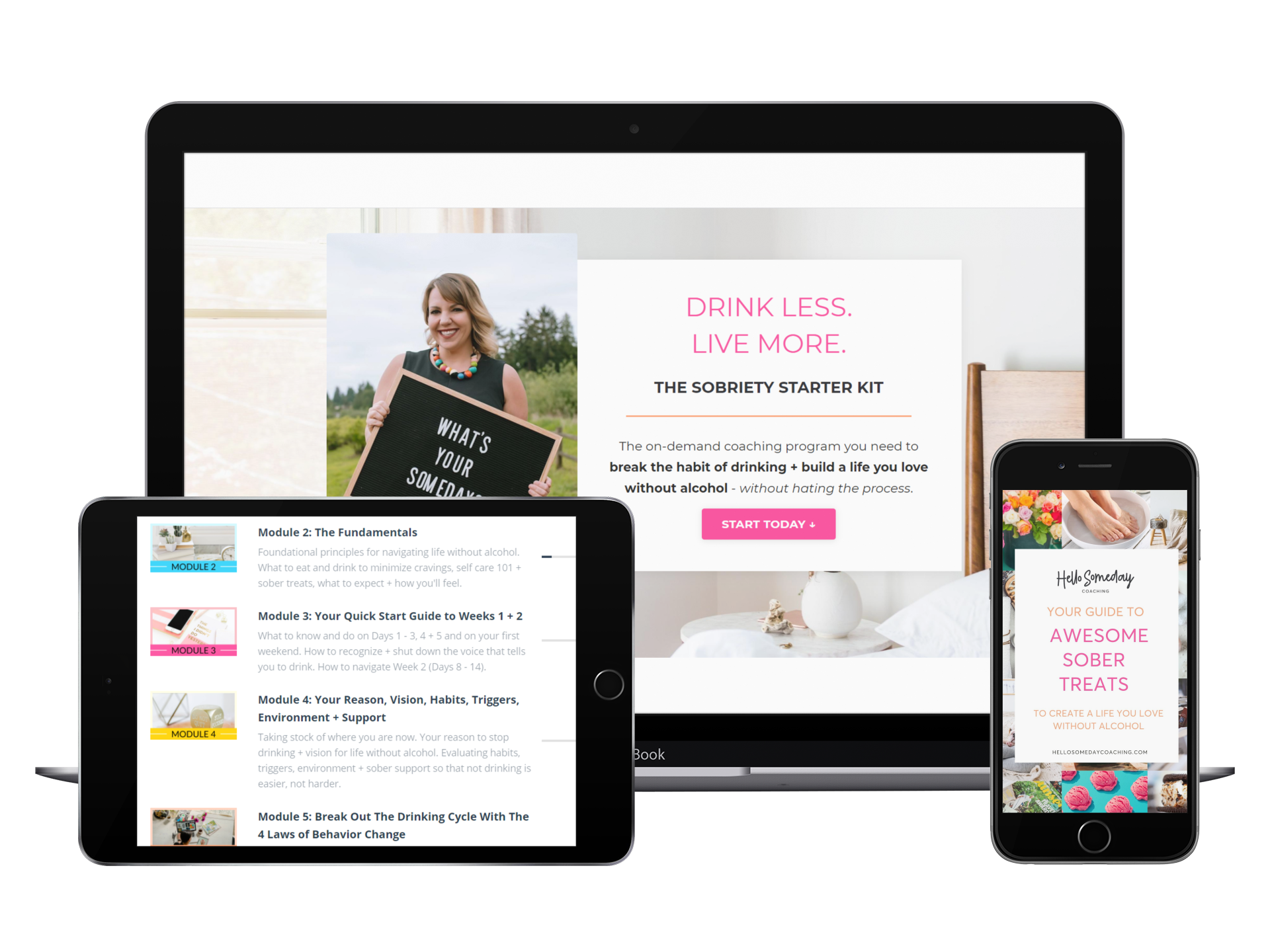 Day 100! I am so grateful to be on this path. Having Casey as my cheerleader, mentor, and friend has made putting down the wineglass so much less scary and lonely.
Mary, Georgia, Now At One Year+
Day 30! I'm still shocked that I have pulled this many days together. 
Before I started working with Casey it was hard to get a week without drinking. But the days actually feel easy now! I feel good, happy and productive.
– Christy, Wisconsin (Now at 7 Months+)
I just hit 50 days and this is my longest sober streak in decades!
I've tried a lot of things to stop drinking in the past, with very limited success. I've kept a journal, joined online sobriety courses, read all the sobriety memoirs, juice cleansed, meditated, etc.
Coaching with Casey has been different and incredibly helpful. 
– Sarah, Toronto, (Now on Day 180+) 
Working with Casey is the best gift I have ever given myself!
She helped me get out of the miserable cycle of work – take care of family – wine – promise yourself you will quit – can't – then repeat.  
I tried for years to moderate or quit drinking on my own but I never could do it for long. 
Adding Casey's support made all the difference.  
– Megan, Missouri (Now at 18 Months+)