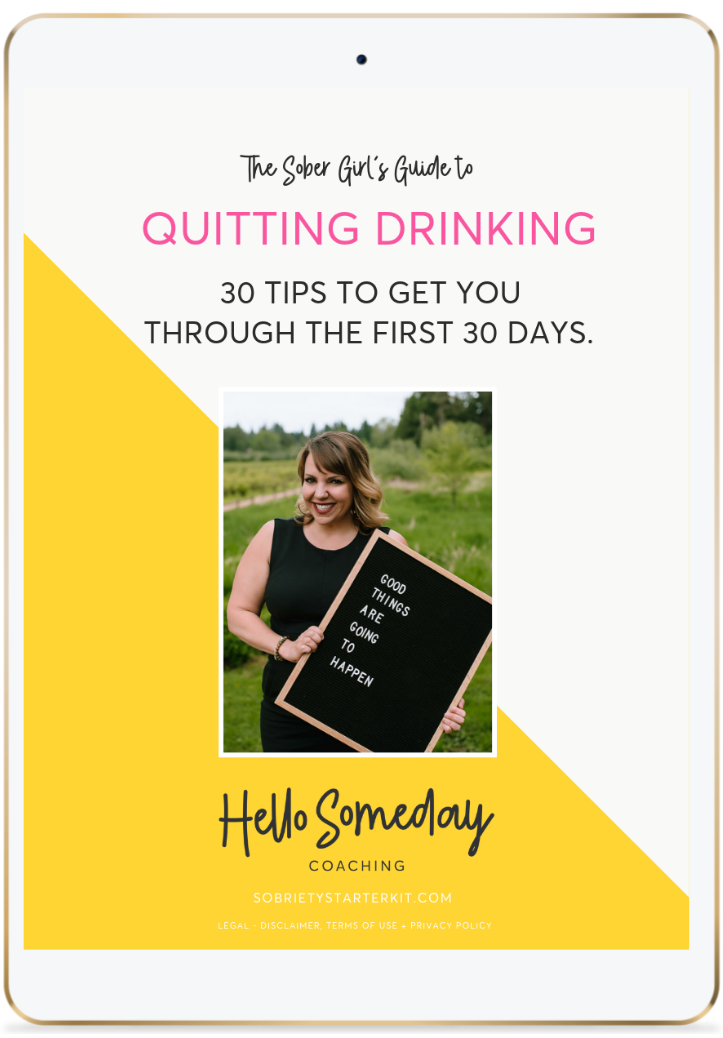 It started with a Glass of wine, and now it's the bottle.
Having a drink at the end of the day is your favorite way to relax, but waking up at 3 am with a racing mind is wearing you down, and heading to work with a hangover is a nightmare. You've told yourself that you're going to take a break and cut back, but by 6 pm your resolve has vanished. It's time to bring in reinforcements.
I've got you my friend.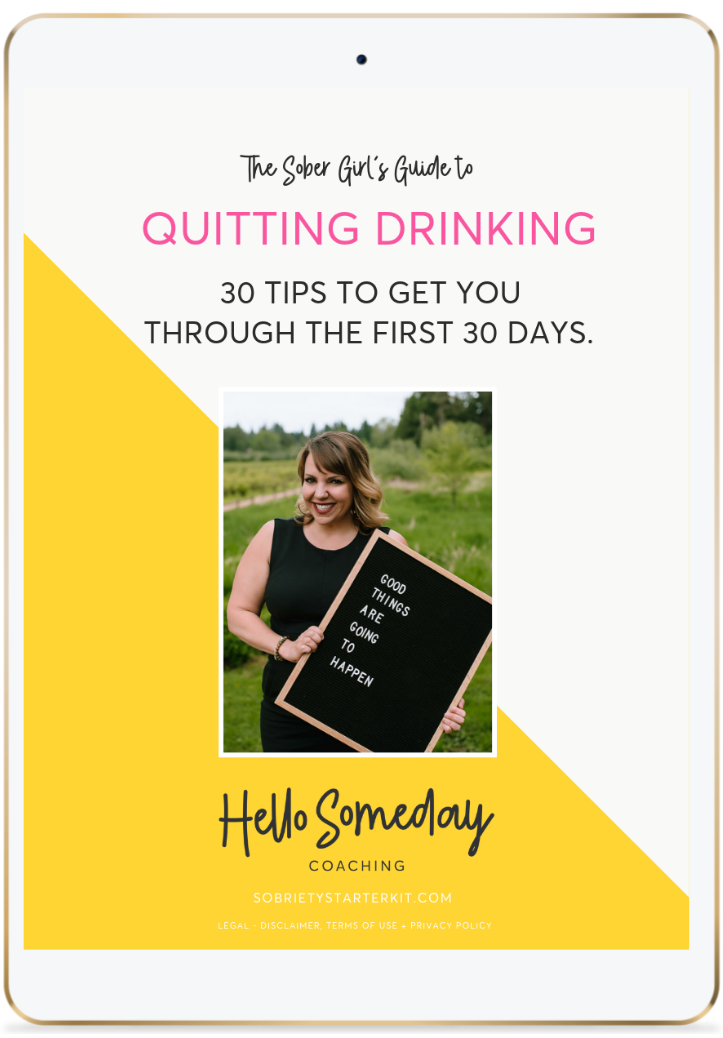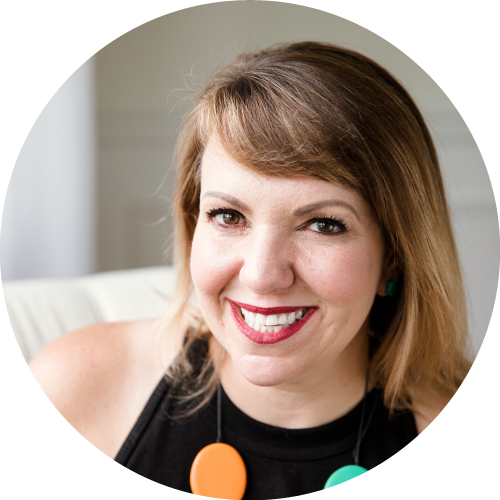 Hello

, I'm Casey

 Certified Life Coach

I specialize in working with women like you, with full calendars and overflowing to-do lists, who are doing ALL THE THINGS and then coming home and drinking to numb out all the things. If you'd like support to turn the page on drinking and start the next amazing chapter in your life, I'd love to help get you there.

learn more about me
CREATE A LIFE YOU LOVE WITHOUT ALCOHOL
WITH THE SOBRIETY STARTER KIT
---
The on-demand, go at your own pace, sober coaching course designed to help you drink less + live more – without white-knuckling it or hating the process.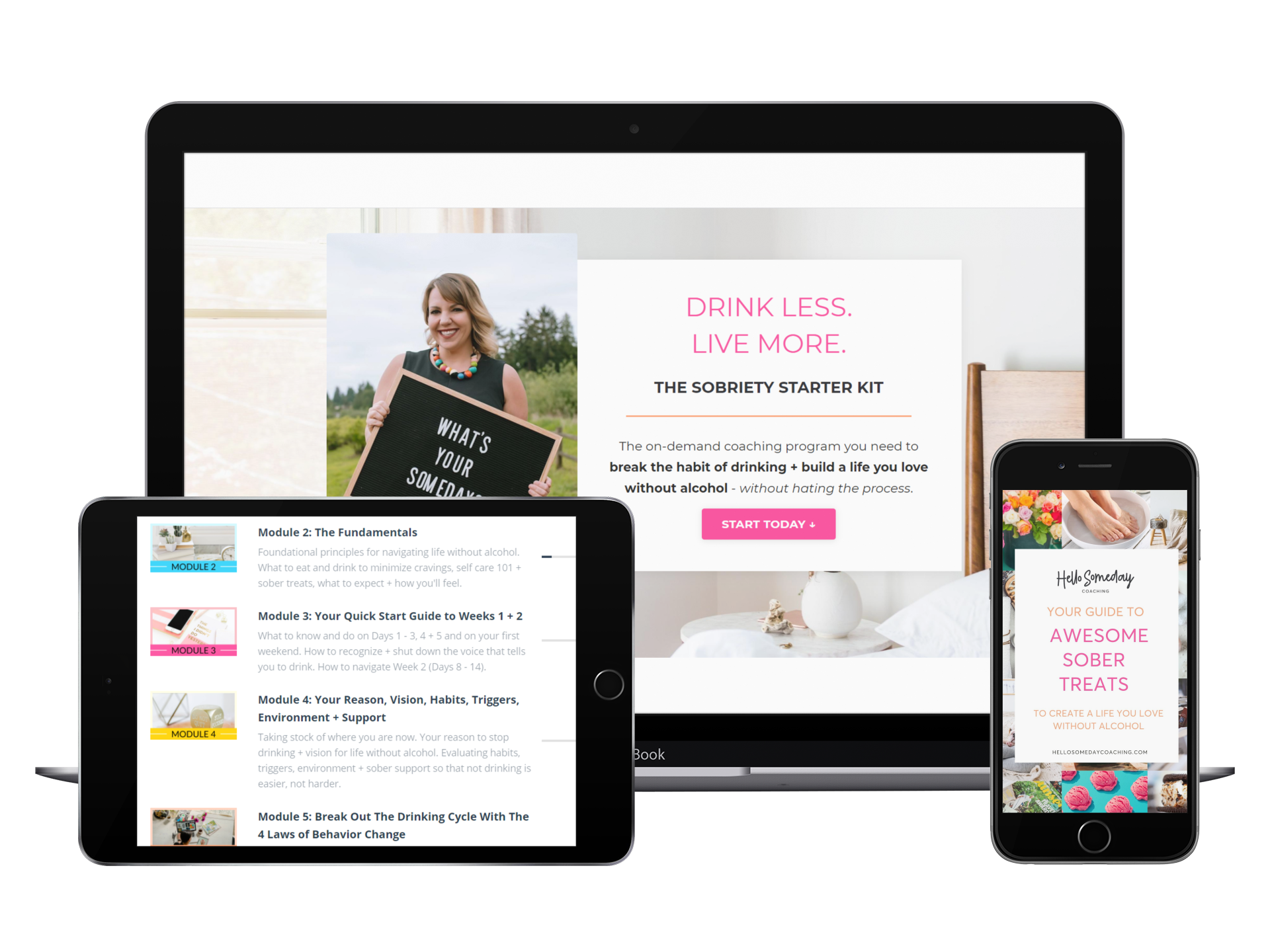 Day 100! I am so grateful to be on this path, and having Casey as my cheerleader, mentor, and friend has made putting down the wineglass so much less scary and lonely.
When I first heard Casey interviewed on a podcast, I knew immediately I needed her in my life.
I honestly had never even heard of a sobriety coach, and as a former grey area drinker, I was mostly relying on willpower and the support of family and friends to make it through the day.
Adding Casey's coaching to my toolbox has been one of the most integral parts of my success.
Communicating with her daily has really helped me identify my drinking triggers, problem solve, and re-frame my thoughts more positively.
Our hour-long coaching sessions are like some combination of therapy and a heart to heart with a good friend, but with someone who has been there and done that.
Casey has also plugged me into virtual sober support groups, and she has some great ideas about how to best make that work for you. 
Hiring Casey is one of the kindest things you can do for yourself if you want to stop drinking.  
Mary, Georgia, Now At One Year+
Day 30!
I'm still shocked that I have pulled this many days together.
It's hard to believe how much has changed in just a few weeks. 
In the first week I was anxious about not drinking, about how to get through the weekend and about my job. 
I felt sick and exhausted just by getting up, going to work and not drinking. 
But the days actually feel easy now.
I feel good. I'm happy and productive.
I had a great hike with my dog last night and I got a lot of work done during the day.
I am KILLING IT at work. 
I used to dread looking at my schedule and I don't anymore.
I'm less anxious than I used to be, about everything from opening my mail to meetings with my boss to kicking off new projects at work. 
What began as boring days (not drinking) are beginning to evolve into simpler days – which is actually a pleasant balance to the madness I'm used to.  
And I'm amazed at the difference I already see in my body after just a month. 
My stomach isn't bloated and I stopped taking my ulcer medication. 
I thought the reason I felt like garbage meant that I needed to take amino assets and supplements. But the truth is that I was just drinking way too much.
I used to have a pill container full of vitamins – and now I'm down to just a few.
Not drinking is the very best thing in the whole world.
Thank you for your support!
Before I started working with you it was hard to get a week without drinking and now I'm looking forward to hitting 50 days!
– Christy, Wisconsin (Now on Day 150+)
If you are thinking you might benefit from working with a coach, I would strongly encourage you to invest in yourself.
In spite of my ability to succeed in many areas of my life, I needed to change my relationship with alcohol. 
Working with Casey brought me big picture direction, working resources specific to my challenges, ongoing support and tangible real-time encouragement. 
I have discovered renewed purpose, joy, and a practice of self-care that keeps me connected to those I love and myself.
Casey's professional experience, coaching, and strength have been priceless.
– Becca, Day 154, Now At Day 270+
ONE WHOLE YEAR!
I truly would not be celebrating a year without wine if it were not for Casey. 
Working with Casey is the best gift I have ever given myself, the best chance I ever took to make myself a better person, to get out of my miserable rut – the cycle of work – take care of family – wine – promise yourself you will quit – can't – then repeat. 
Casey helped me break that cycle, first by getting through the first 30 days just curled in bed every night ordering take out and watching TV with the kids, assuring me that was OK, to getting through every holiday, soccer trip, beach vacations with the in-laws, flying, a hysterectomy, my daughters surgery, pandemics, homeschooling and all of it. 
Casey walked me through creating a life I don't resent or want to escape from every night, changed the patterns of rewarding myself with wine to rewarding myself in other ways I had forgotten or never knew I liked. 
And Casey gave me tools- like planning ahead for how I was going to take things slow and reward myself along the way when something I knew would be a trigger was coming up. 
And she was always there for me when life surprised me and I needed someone to help me re-frame or rethink something, or get through a bout of anxiety.
Like I called her crying from Minneapolis once after a terrible flight, and I had to walk past the bright wine bar at the hotel reception, and locked myself in the bathroom so my daughter wouldn't hear, and thanks to her support I didn't drink that night. 
Casey gently encouraged me to look at and move out of the unhealthy emotional patterns I had that were no longer serving me and contributing to my overdrinking. 
Doing that work was so empowering, and I felt like I was finally growing again as a 45 year old.
I had my physical recently and, since quitting drinking, I am down 30 lbs, from 170 to 140, my cholesterol and blood work and liver enzymes are all better this year and in normal healthy ranges. 
I didn't diet, I just stopped drinking wine at night and it changed my life. 
I can't even overstate how much better I feel about myself every single morning. 
I wake up feeling good! No groggy pissed off headache depression anxiety combo. 
I don't need any anxiety/ depression medication anymore, it is manageable through keeping up on my sleep, healthy eating, exercise and other coping skills I have learned along the way. 
I tried for years after my third child to moderate or quit drinking on my own but I never could do it for long, I never asked another person to help me on that journey because I was too afraid and too embarrassed and thought I should be able to do it myself. 
Asking Casey for support and help was the best decision of my adult life.  
If you have been trying and not getting anywhere, stop trying harder and try different things. Casey was the difference maker for me. 
Hugs and love to every woman trying to do this. You can do it – and it's worth it.
– With love, Megan, Day 365+
If you're looking for clarity in what you want—and to find the energy + path forward to making your goals happen—you should work with Casey.
In just five sessions I've gained impactful tools + mindsets that are having a positive impact on my life. I've left every coaching session re-energized, grounded, and empowered.
I'm inspired and more confident than I've ever been in pursuing what I want.
Midori, Bellevue, WA