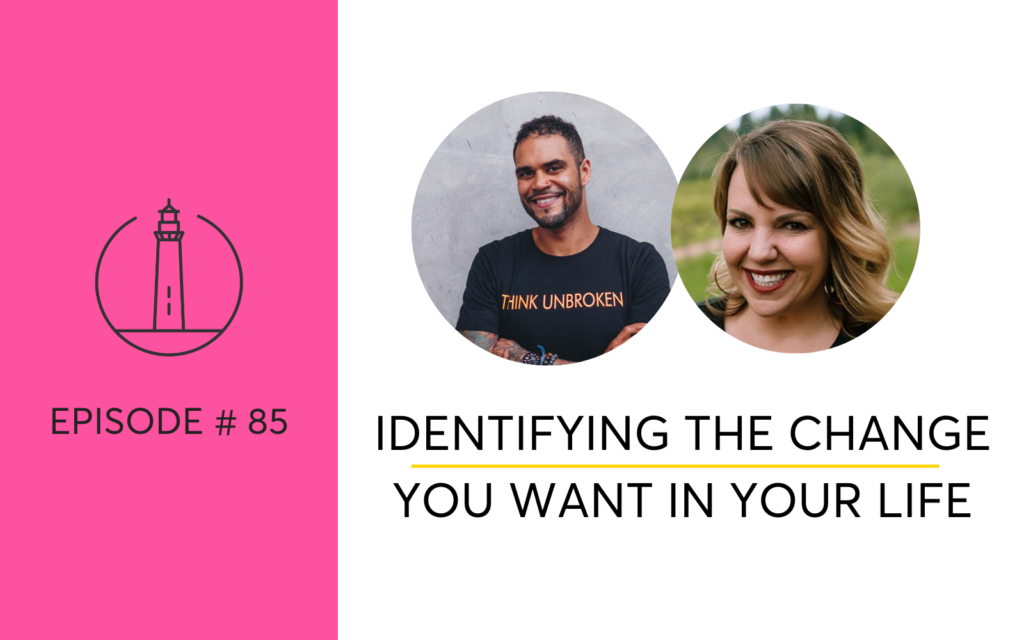 How Can You Identify The Changes You Want In Your life + Get Unstuck?
How do you identify the changes you want in your life and move forward when you feel stuck? 
What if you have a family you love, a good job and responsibilities that keep you busy and needed but you are thinking "there has to be more than this"?  
What if you're comfortable enough, you don't want to rock the boat and (really) aren't actually sure what exactly needs to change?
But you also feel like you should be happier and more fulfilled than you are right now. 
Here are some questions to start with…
Do you sense you're not living your best life and are more surviving than thriving?

Do you feel like you're pretending to have it all together but really you're barely making it through the day?

How often do you feel frustrated, irritable, defensive or resentful?

Has it been a long time since you invested in yourself or worked on yourself?

How often do you feel joy or contentment? 

Are there changes that you've wanted to make in your life for a while but you don't seem to be able to follow through?
On this week's episode, I had the privilege of sitting down with Michael Anthony.
He's the founder of Think Unbroken, a best selling author, award winning speaker, entrepreneur, coach, host of the Think Unbroken Podcast and an advocate for adult survivors of childhood trauma. He has helped over 1,000 survivors get out of the vortex and create a life where their trauma does not define them.
Michael and I are diving deep into identifying the change you want in your life, how to get unstuck, and become the hero of your own story. 
This episode will show you that life's circumstances, good or bad, do not dictate your future and how to get your power back.
In this episode, we discuss:
How to get unstuck and out of your own way

Why community and connection is so important when you're quitting drinking and in sobriety

Learning how to love yourself

How to identify the change you want in your life

Becoming the hero of your own story

The importance of defining your worth and investing in yourself
Ready to drink less + live more?
Join The Sobriety Starter Kit. It's the private, on-demand sober coaching course you need to break out of the drinking cycle – without white-knuckling it or hating the process.
Grab the  Free 30-Day Guide To Quitting Drinking, 30 Tips For Your First Month Alcohol-Free
More About Michael Unbroken
Michael is the host of the Think Unbroken Podcast. The number one thing that he does is help people believe in themselves and reframe the story they are telling themselves.
Are you an adult survivor of trauma and looking for a life coach or mentor? Head over to www.thinkunbroken.com to learn how Michael can support you in living a life you love.
Follow Michael on your favorite social media platform:
Facebook: Michael Unbroken
Twitter: @michaelunbroken
Instagram: Michael Unbroken (@michaelunbroken)
ABOUT THE HELLO SOMEDAY PODCAST
The Hello Someday Podcast helps busy and successful women build a life they love without alcohol. Host Casey McGuire Davidson, a certified life coach and creator of The 30-Day Guide to Quitting Drinking, brings together her experience of quitting drinking while navigating work and motherhood, along with the voices of experts in personal development, self-care, addiction and recovery and self-improvement. 
Whether you know you want to stop drinking and live an alcohol free life, are sober curious, or are in recovery this podcast is for you.
In each episode Casey will share the tried and true secrets of how to drink less and live more. 
Learn how to let go of alcohol as a coping mechanism, how to shift your mindset about sobriety and change your drinking habits, how to create healthy routines to cope with anxiety, people pleasing and perfectionism, the importance of self-care in early sobriety, and why you don't need to be an alcoholic to live an alcohol free life. 
Be sure to grab the Free 30-Day Guide To Quitting Drinking right here.
Are you subscribed to my podcast? If you're not, I want to encourage you to do that today. I don't want you to miss an episode.
I'm adding a bunch of bonus episodes to the mix and if you're not subscribed there's a good chance you'll miss out on those. Click here to subscribe in iTunes!
Now if you're feeling extra loving, I would be really grateful if you left me a review over on iTunes, too. Those reviews help other people find my podcast and they're also fun for me to go in and read. Just click here to review, select "Ratings and Reviews" and "Write a Review" and let me know what your favorite part of the podcast is. Thank you!
OTHER WAYS TO ENJOY THIS POST: