Honest conversations about women + alcohol, drinking, the sober curious movement + the pressure of modern motherhood
Casey McGuire Davidson is a Life & Sobriety Coach, speaker + host of the Top 100 Mental Health Podcast The Hello Someday Podcast, ranked in the top 0.5% of all podcasts globally with over 1.2 Million downloads.
Her work has been featured in The New York Times, NBC News + over 70 sobriety, mental health and parenting podcasts. Casey has had hundreds of conversations with best selling authors, thought leaders, therapists + addiction experts about all things women and alcohol. 
As an ex-red wine girl who spent 20 years climbing the corporate ladder while drinking a bottle of wine a night, Casey stopped drinking over 7 years ago + is passionate about helping busy women change their relationship with alcohol.
If you're interested in interviewing Casey for an article, podcast or show, please reach out at [email protected].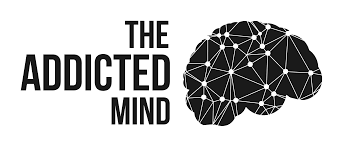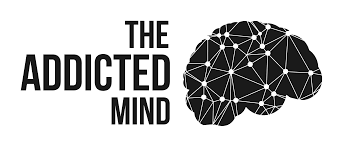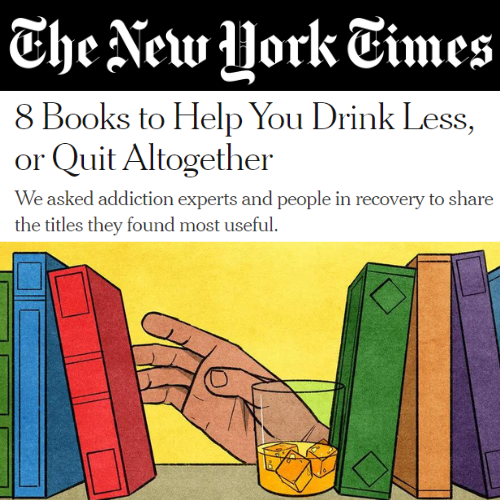 New York Times Article
Hope Reese asked me to share my favorite books for women quitting drinking with The New York Times. Find out why quit lit books like We Are The Luckiest by Laura McKowen, Quit Like A Woman by Holly Whitaker, This Naked Mind by Annie Grace, The Unexpected Joy Of Being Sober by Catherine Gray and Sober Curious by Ruby Warrington are changing the conventional thinking around alcohol.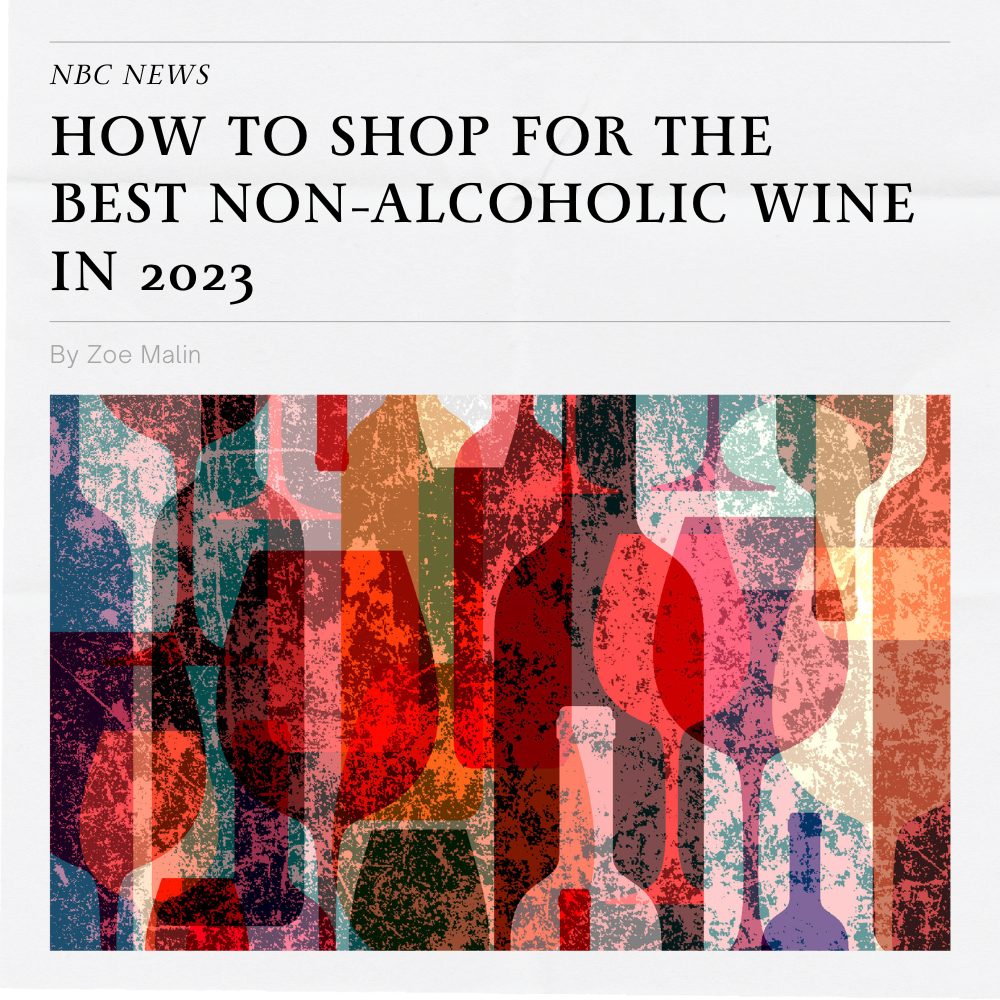 NBC News Article
I loved talking with Zoe Malin at NBC News is about the Sober Curious Movement. We dug into the shift in America's drinking habits, normalizing sobriety, Dry January, Sober October and why the fears we have about what people might think if we stop drinking are so outdated.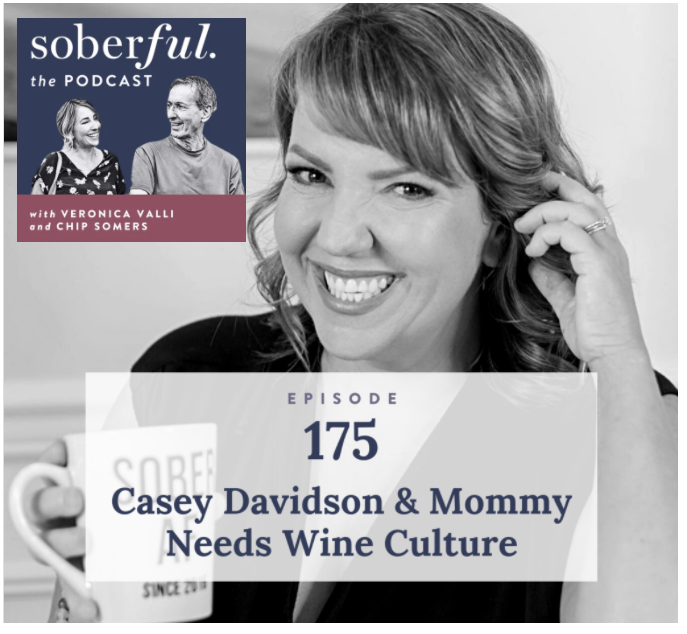 Soberful Podcast
Mommy wine culture. In this interview with Veronica Valli of Soberful Podcast, I share my story as a red wine girl who left behind the "mommy needs wine" culture to find freedom.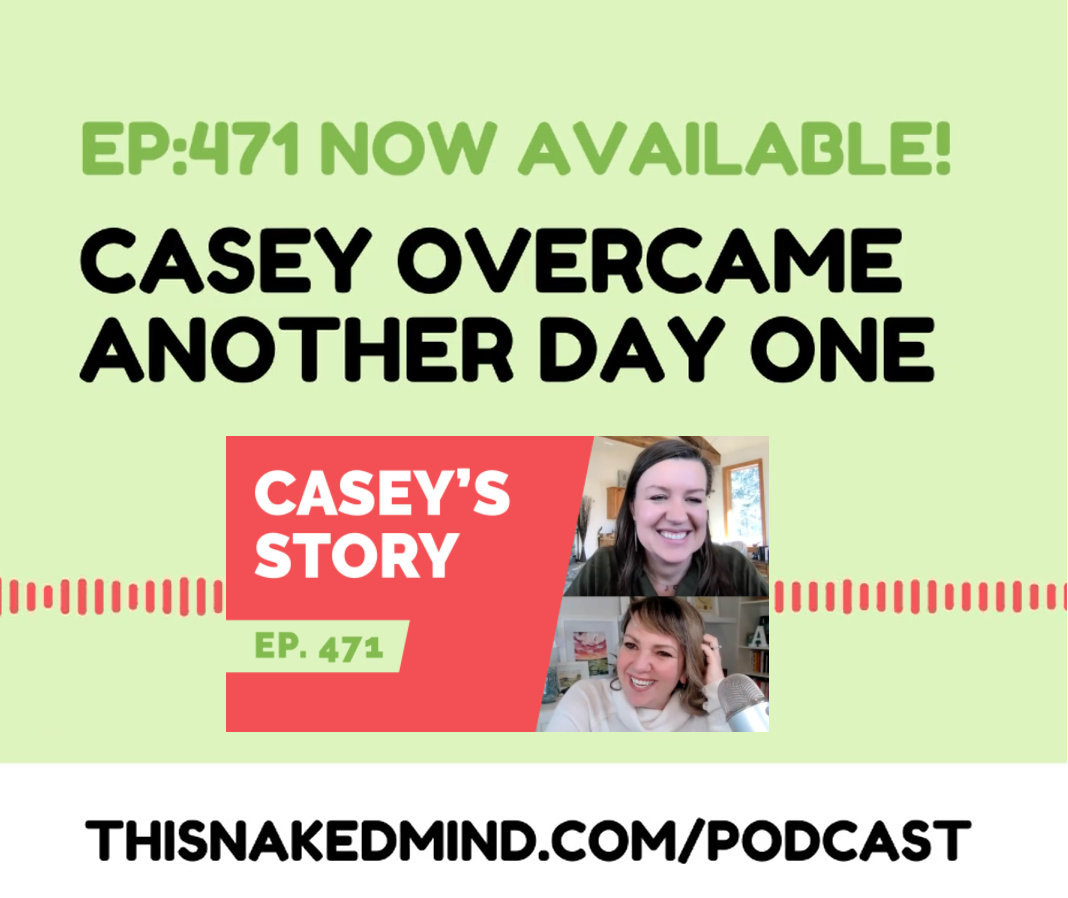 This Naked Mind Podcast
Annie Grace of This Naked Mind podcast and I talk about my journey with alcohol, navigating the question "Do I Just Abuse Alcohol Or Am I An Alcoholic?", and how I ditched the fear of a life completely free of alcohol.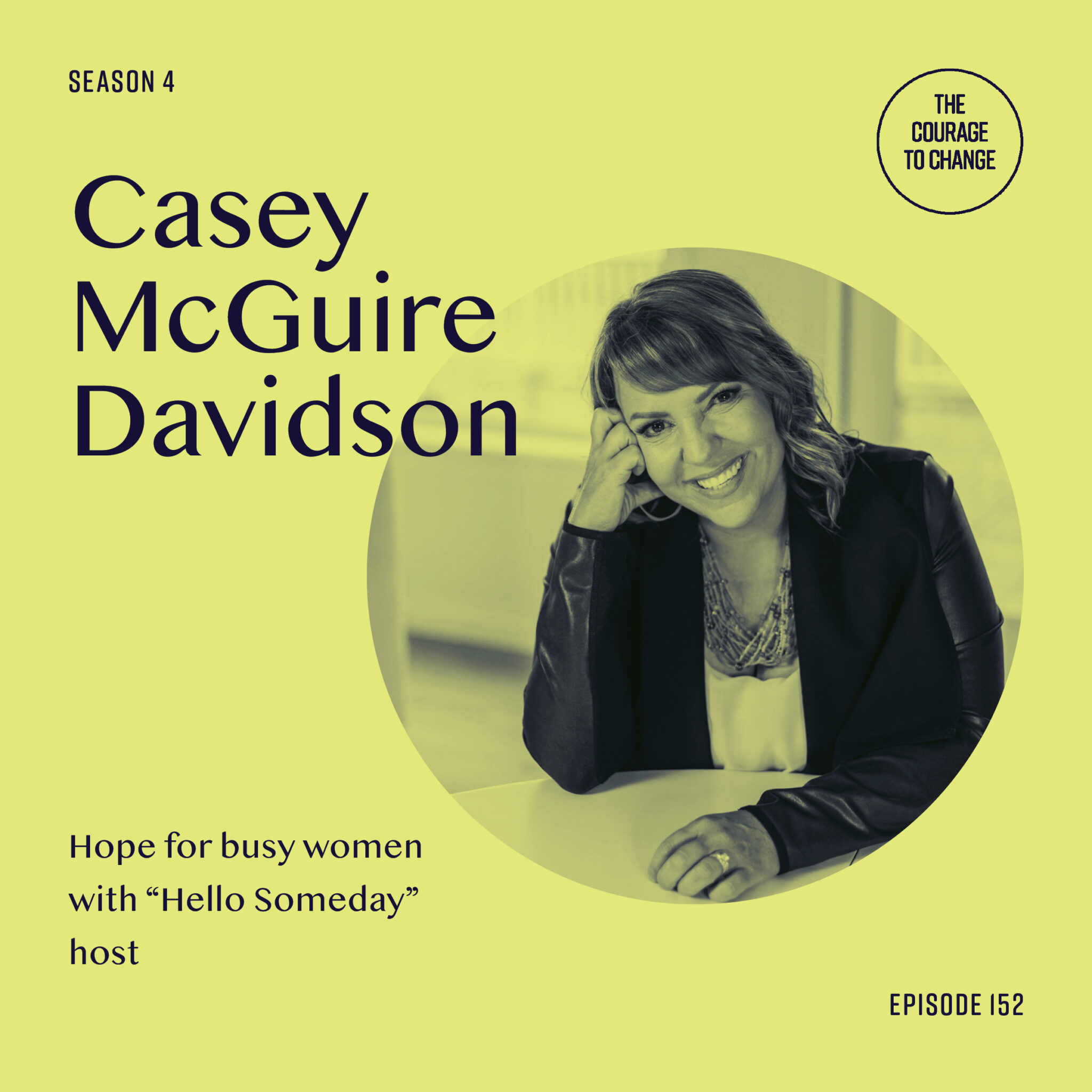 You're a busy woman doing all the things before coming home to drink and forget them. Sound familiar? I had a great time talking with Ashley Loeb Blassingame, host of The Courage to Change: A Recovery Podcast, about my childhood and how that transitioned into a high achieving life in the corporate world where drinking became my escape.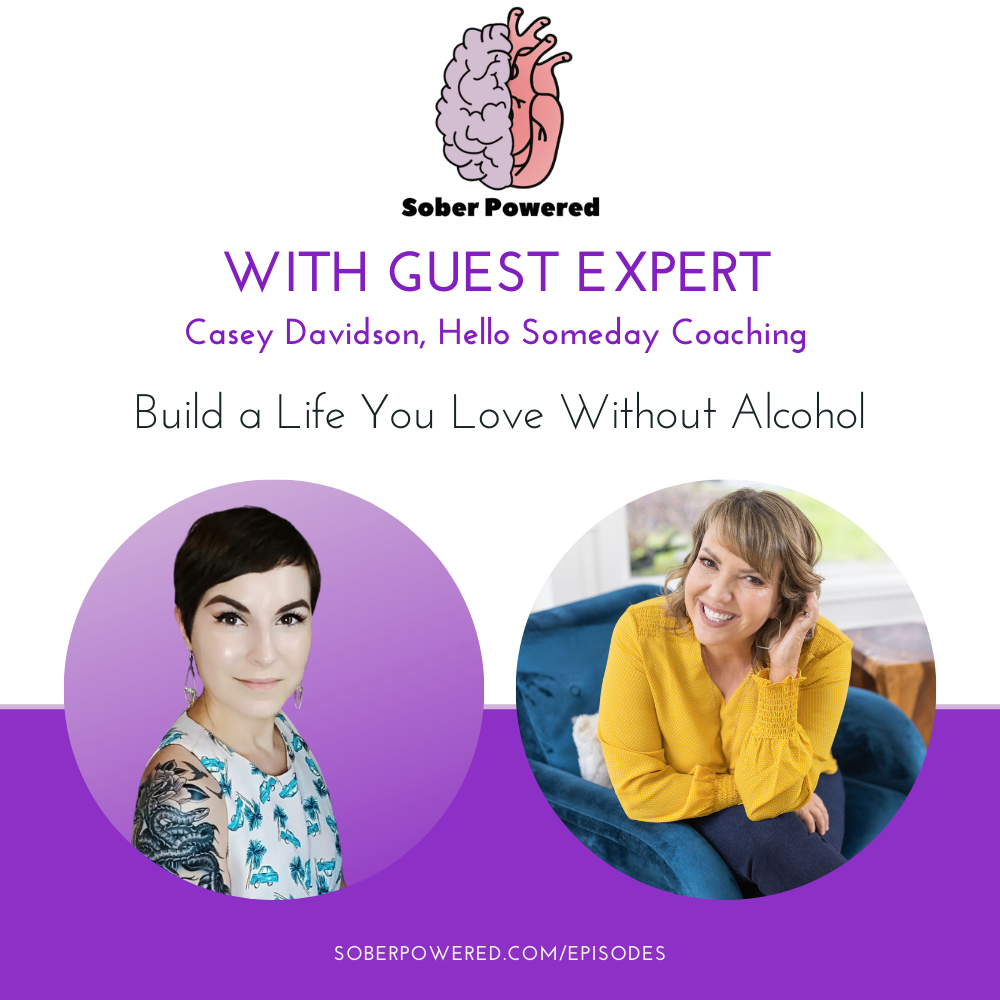 Sober Powered On YouTube
Build a Life You Love Without Alcohol. I got on the other side of the microphone to talk with Gill from Sober Powered about my story and why there is ALWAYS a reason to drink.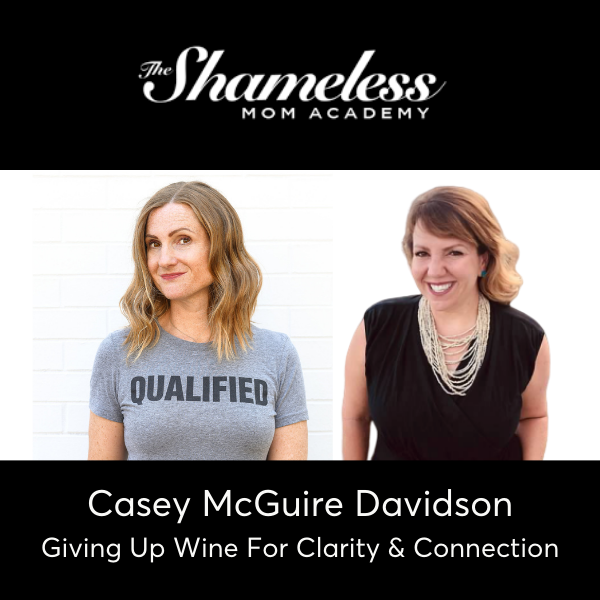 The Shameless Mom Academy
I had a blast chatting with Sara Dean on The Shameless Mom Academy Podcast about being a "red wine girl". We talk about why drinking was a big part of my life and identity while climbing the corporate ladder. How drinking showed up in my marriage & with my kids. And what made me decide that it was time to stop drinking and build a life I love without alcohol.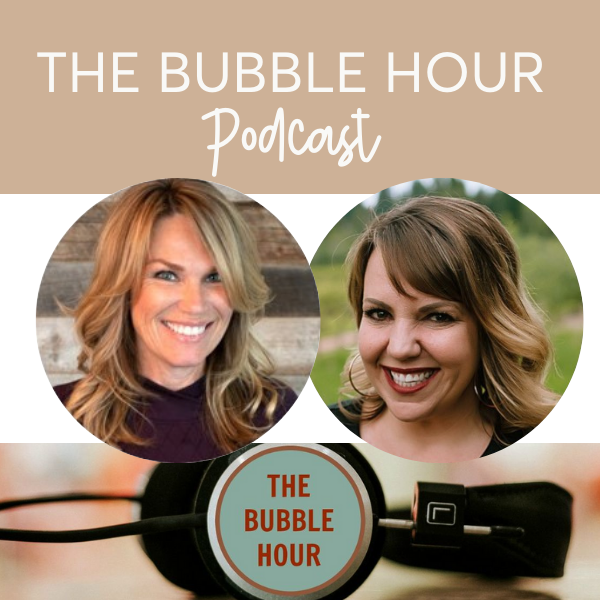 The Bubble Hour Podcast
Wondering what life would look like without alcohol? Listen to this Bubble Hour Podcast episode and find out. In it, Jean McCarthy & I talk about how I (slowly) accepted that drinking was holding me back from my best life, why moderation didn't work for me and the specific resources I used to help me quit drinking, both in my first 30 days and beyond.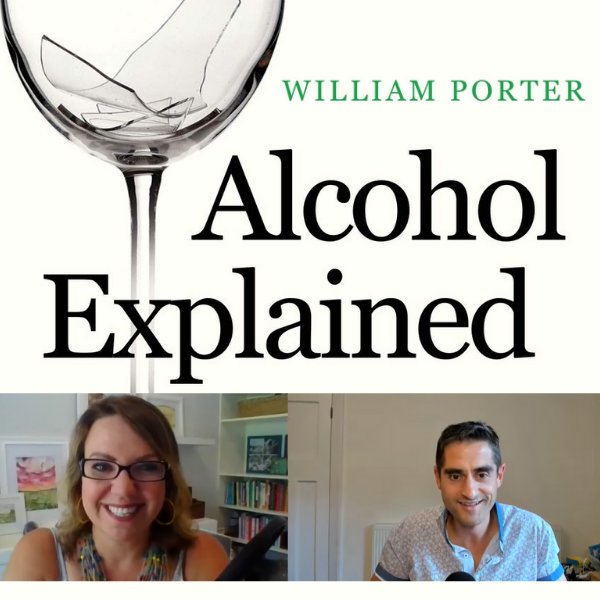 Alcohol Explained Live
As part of William Porter's "Friday Night Live" Alcohol Explained series on YouTube I joined William to talk about how drinking shows up for women who identify as overachievers or people pleasers, what drinking looked like for me as a busy working mom, how to get through early sobriety + the mommy wine culture.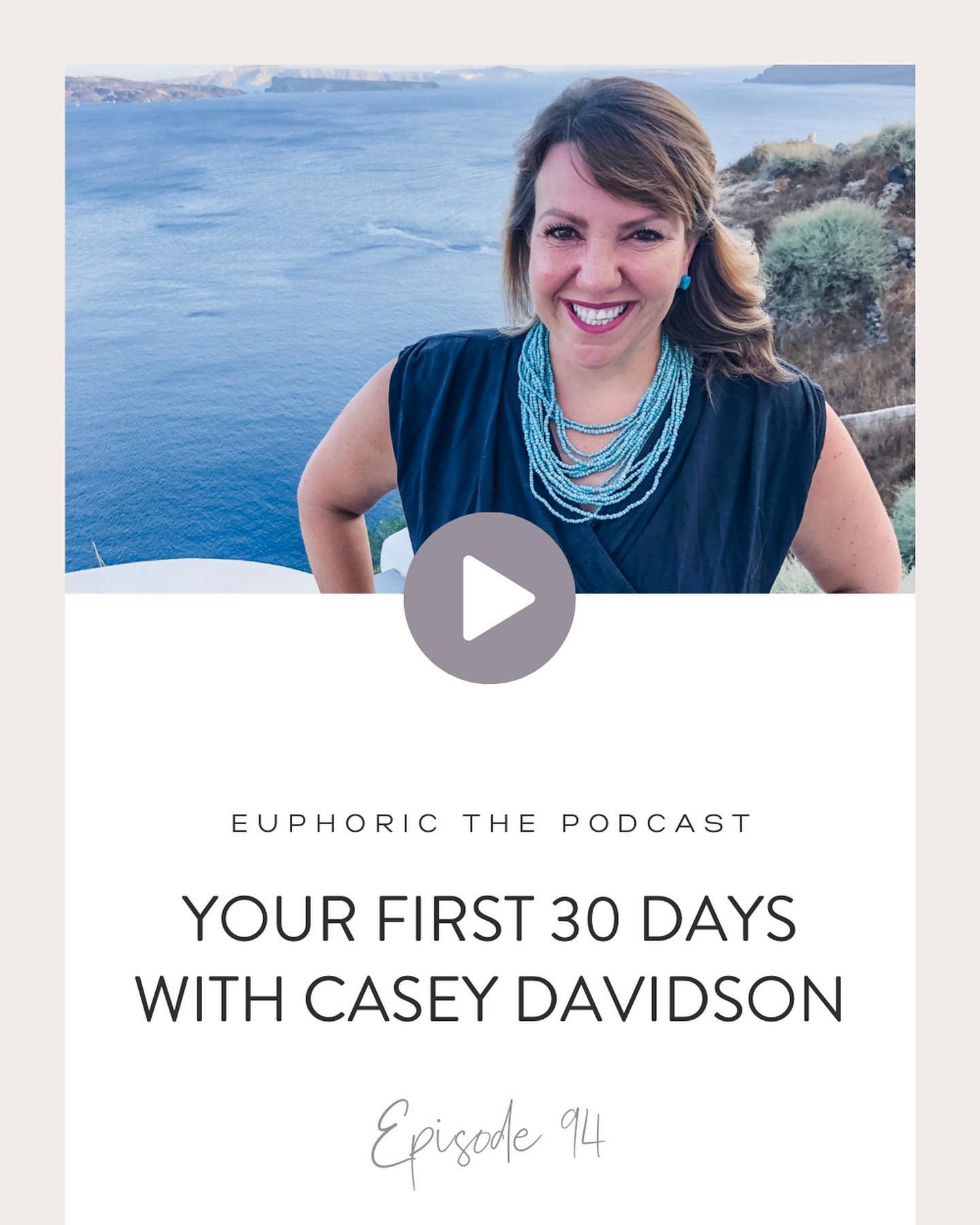 Euphoric AF Podcast
If you're reading this and you're "Sober Curious," I want you to know that it's OK if you don't actually want to stop drinking. Tune in to learn why rules like "I'll only drink on the weekends" don't work, how to move through your first 30 days of making change, and the freedom that comes with 100 days of being alcohol-free.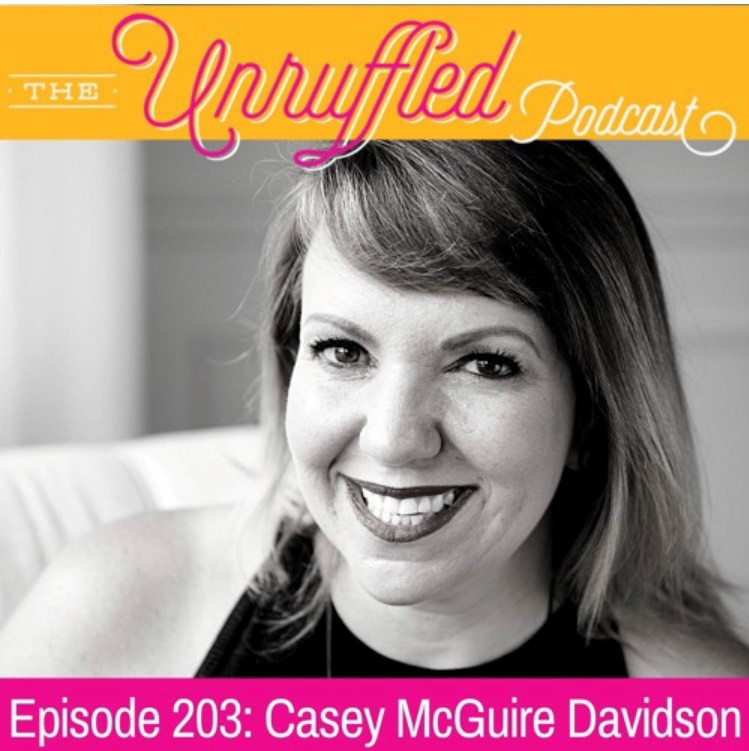 The Unruffled Podcast
"Is sobriety boring?" This is one of the questions I get asked more than any other. I know it was something that I was super nervous about when I decided to walk away from alcohol. On The Unruffled Podcast we talk about how to make life without alcohol ANYTHING but boring.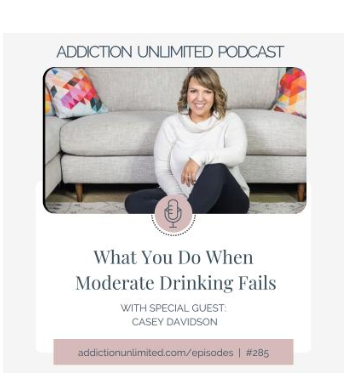 Addiction Unlimited: What You Do When Moderate Drinking Fails
Have you ever wondered why attempts to moderate + control your alcohol consumption are such a universal part of almost everyone's story? In this episode, I shared my journey and how I made all the rules to only drink on weekends, only drink 2 drinks a night, drink beer instead of wine and everything else before I finally stopped drinking.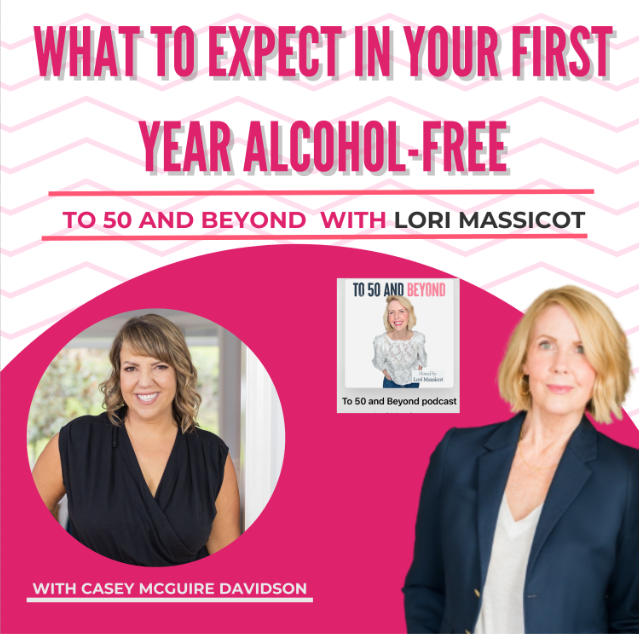 To 50 and beyond with Lori Massiot
Have you ever embarked on the challenging journey of abstaining from alcohol for that crucial first year? How hard was it? When you start your journey of staying away from alcohol for the first year, it's a rollercoaster of emotions – excitement, nerves, and lots of confusion.
I joined Lori Massicot on the To 50 And Beyond podcast to talk about the ups and downs of that "life changing" first year without alcohol.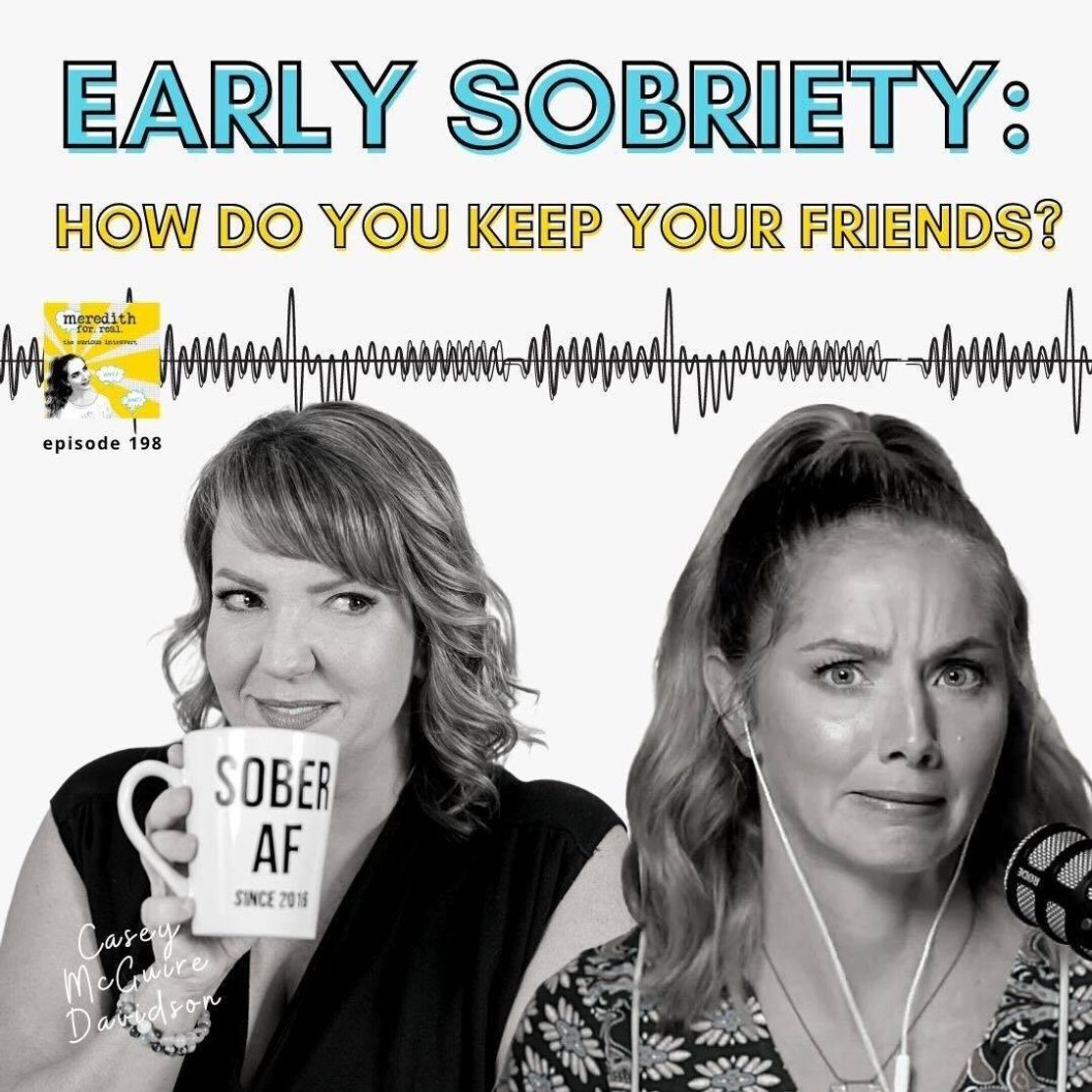 Meredith for Real: the curious introvert
Ever wondered how to preserve your friendships during the delicate phase of early sobriety? In this episode, I use my expertise as a life & sobriety coach to show you how to keep your friends in the tender time of early sobriety, navigate social hiccups at alcohol-centered events & the BEST way to tell friends you're not drinking.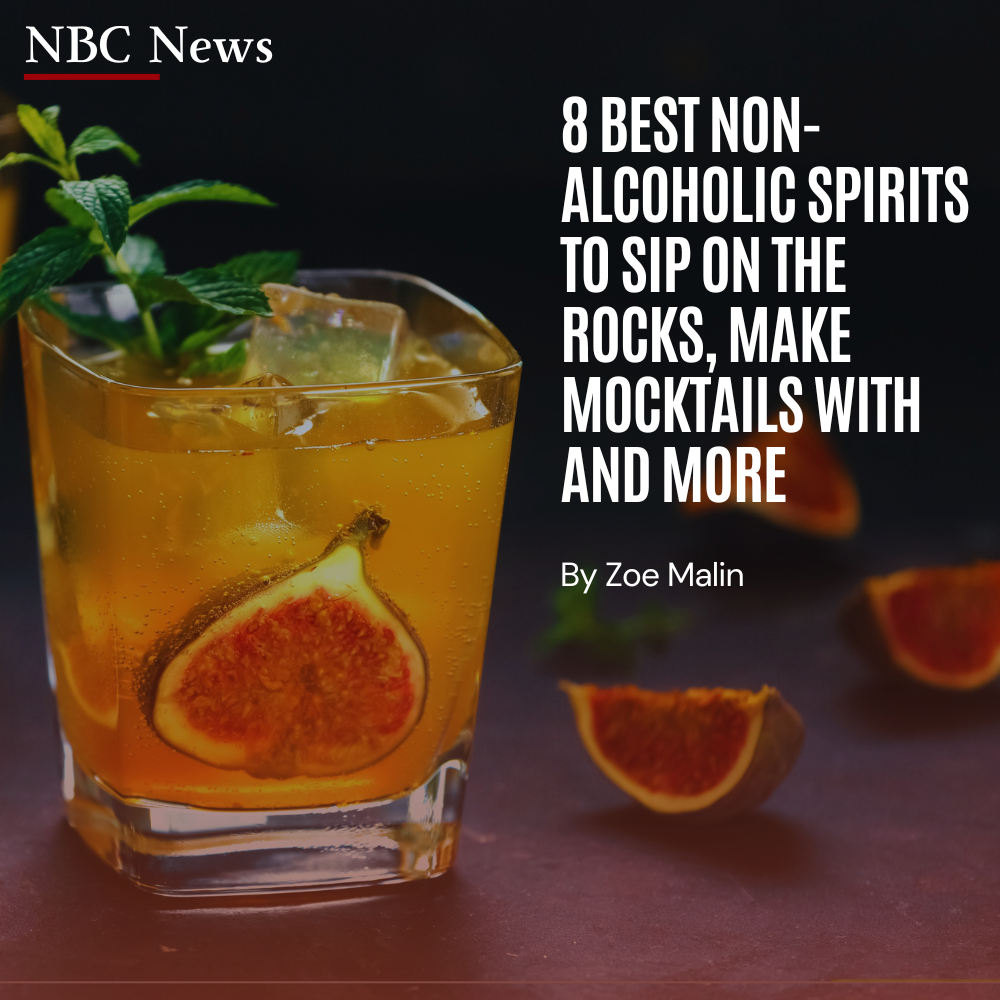 NBC News Article
Non-alcoholic spirits — as well as non-alcoholic wine and beer — are only becoming more desirable as the pool of people identifying as "sober curious" grows, meaning they're examining their relationship with alcohol and experimenting with not drinking, said Casey McGuire Davidson.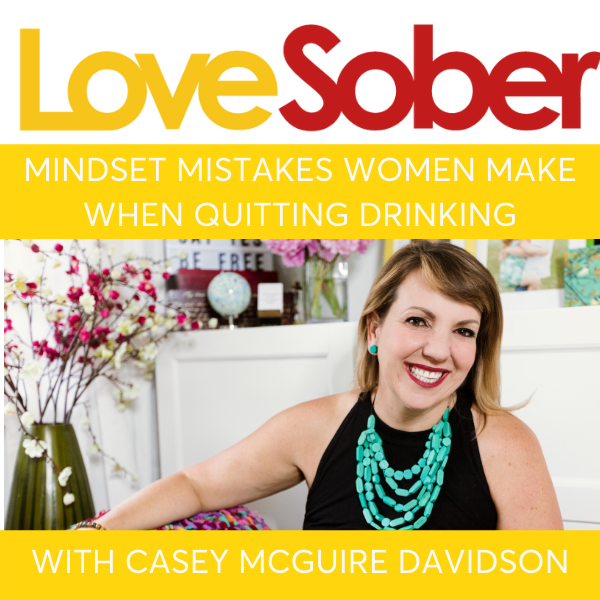 Love Sober Podcast
Most women make the same mindset mistakes when they try to take a break from drinking that sabotage their success. Kate Baily of The Love Sober Podcast and I talk all things drinking, quitting drinking and how to side step your fears about life without alcohol to start feeling better.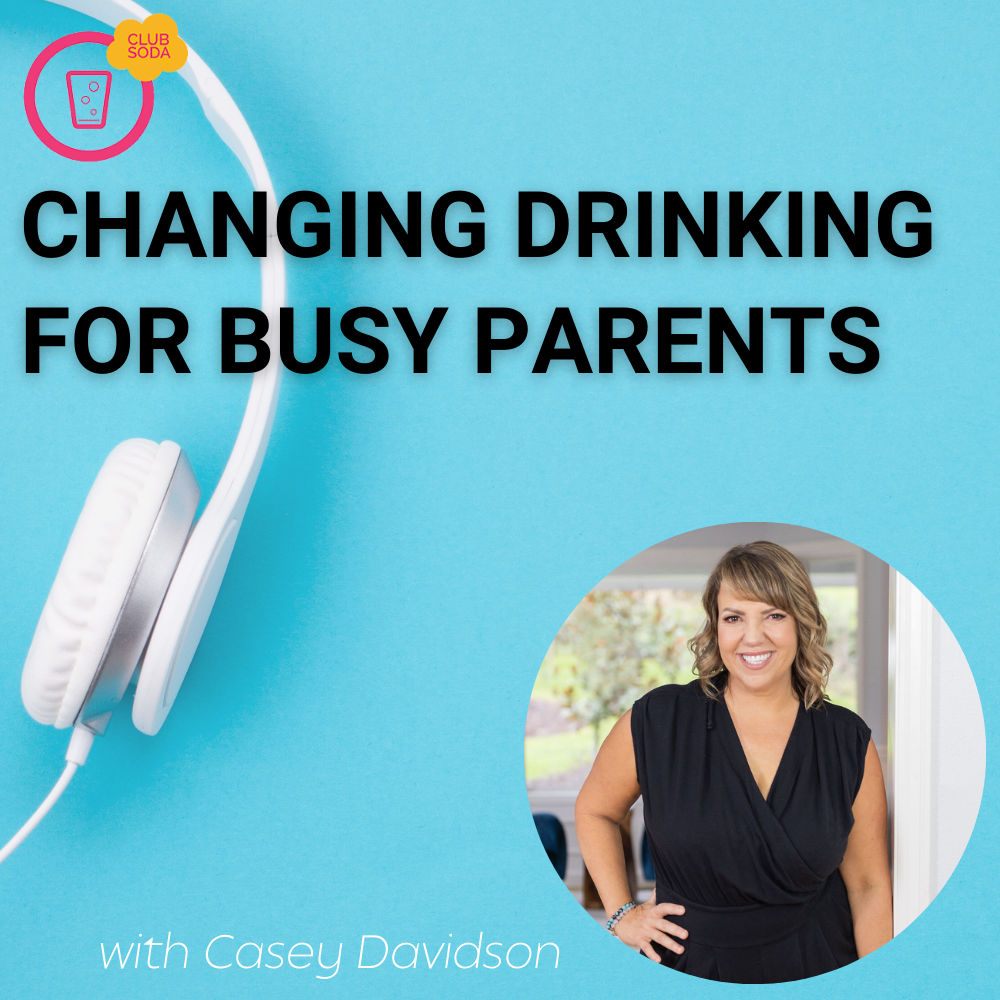 Club Soda Podcast
If you're a busy parent who's reevaluating your relationship with alcohol, you'll find this episode particularly valuable. In it, I chat with Club Soda's co-founder Laura Willoughby about changing drinking when you're snowed under with being a busy, working parent juggling all the things.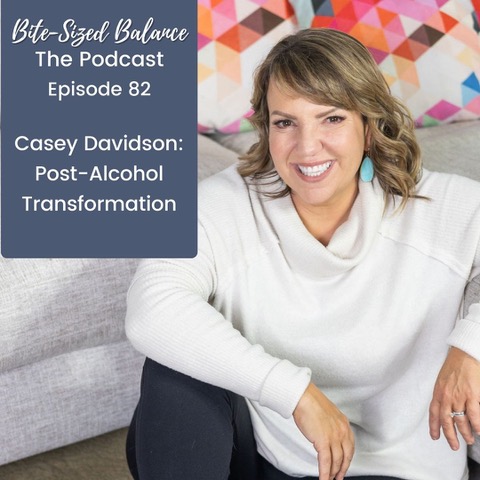 Bite-Sized Balance Podcast
One of my favorite conversations about life after alcohol was with Wendy McCallum on The Bite-Sized Balance Podcast. In the episode I shared my story of finding freedom from alcohol and all that was possible for me after I left wine behind. We also dig into everything that keeps women stuck and what's possible for them when they break free from alcohol!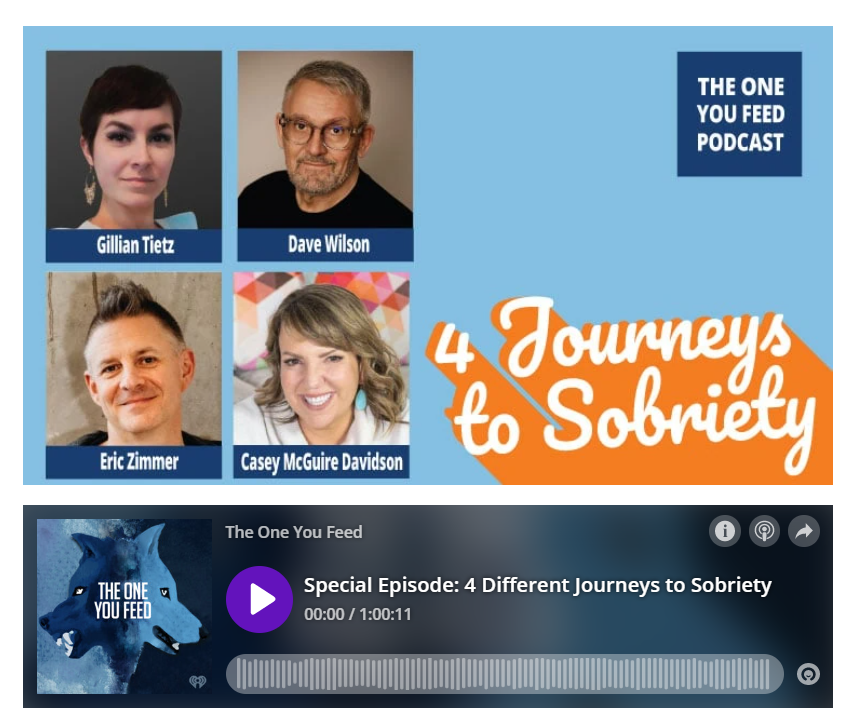 The One You Feed Podcast
Quitting drinking isn't a one-size fits all solution, which is why I was thrilled to sit down with Eric Zimmer, host of The One You Feed podcast, to discuss my own path to sobriety, including the strategies I used to get started on my recovery journey, how it evolved over time, and why it's so important to find the path that works best for you.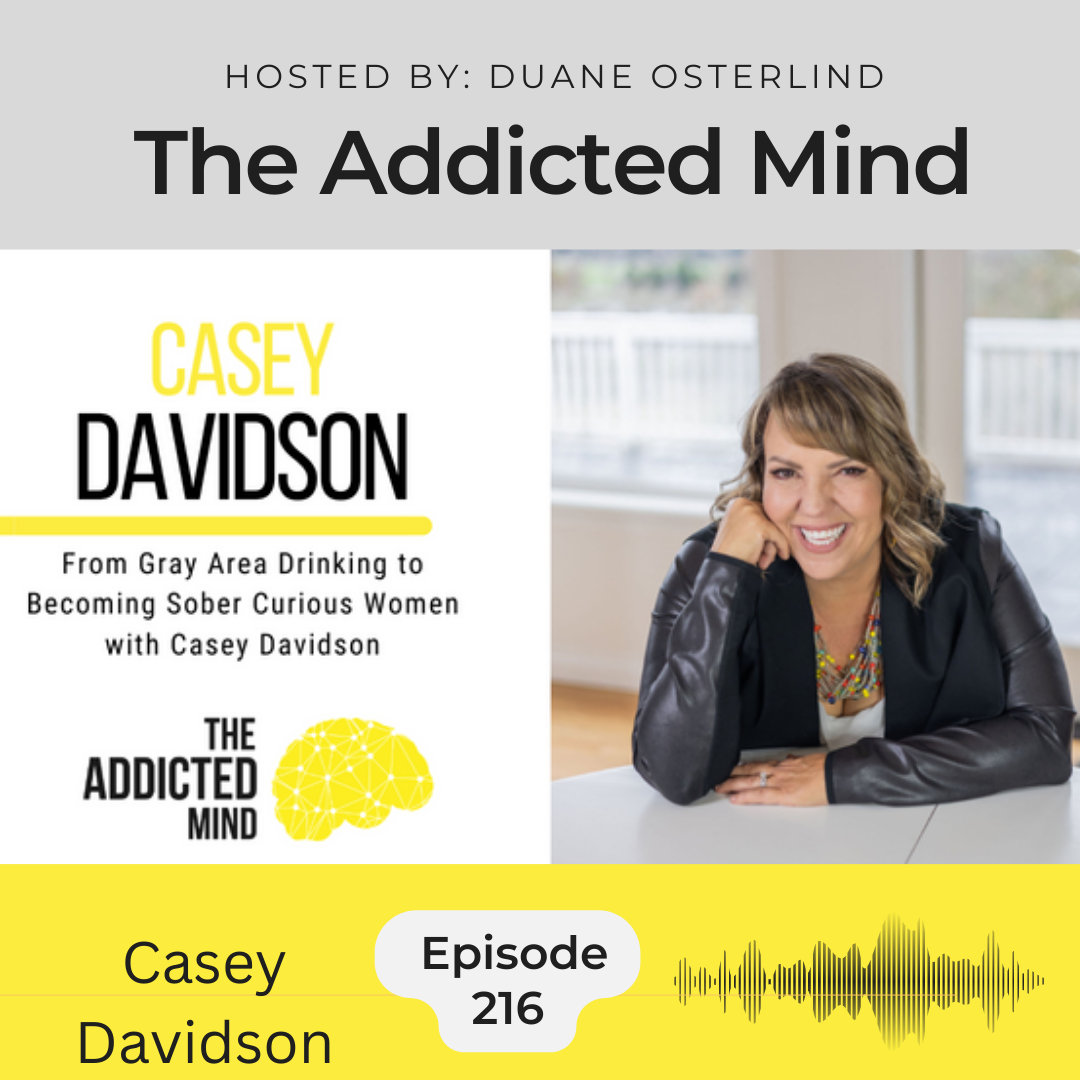 The Addicted Mind Podcast
There are thousands of women who are drinking and suffering in silence. On this episode of The Addicted Mind podcast, I chat with host Duane Osterlind about the topic of gray area drinking, what that means, what that looks like, and the benefits of being sober, curious, and maybe just taking a longer break from alcohol to see if that betters your life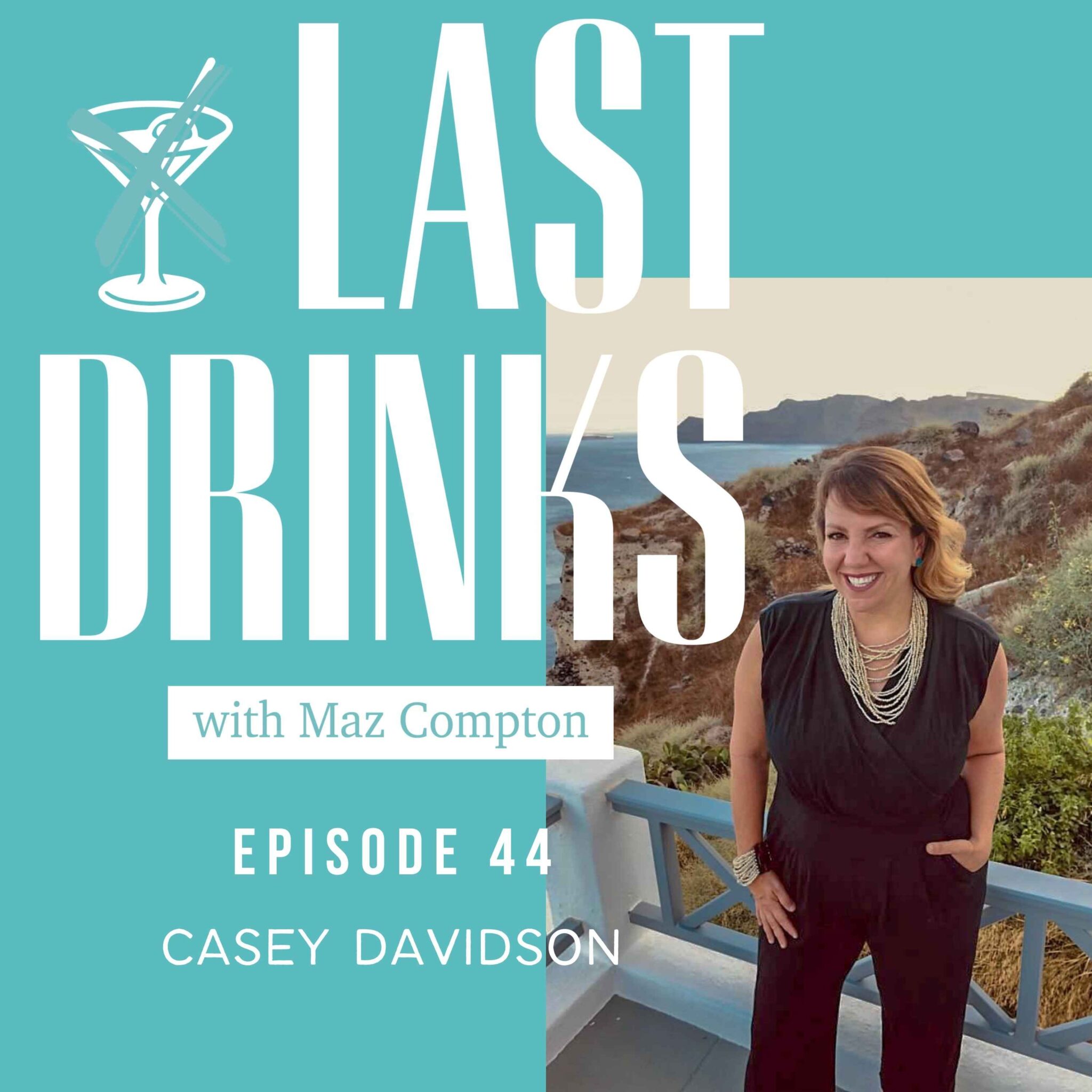 The Last Drinks Podcast
Have you ever wondered what your life would look like without alcohol? Before I quit drinking, my life looked good from the outside but in truth I was physically and mentally exhausted. Something needed to change. On the Last Drinks podcast I share my story of how I quit drinking to create a life I love.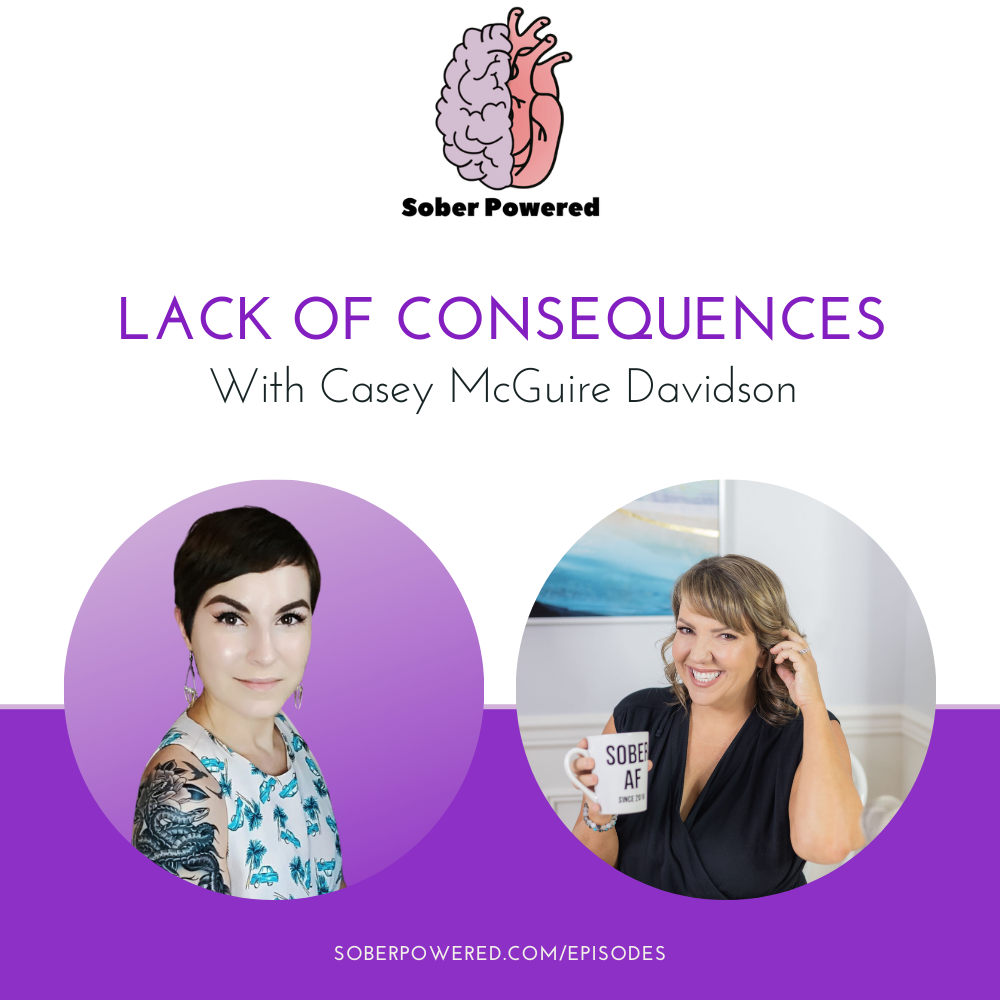 Sober Powered Podcast
I got to go on the Sober Powered podcast with my friend Gill and don't think I've laughed this hard in a long time. We had a great time looking back and laughing at the things we did when we were drinking but we also talked consequences and how our baseline for what's normal and acceptable gets distorted while we're drinking.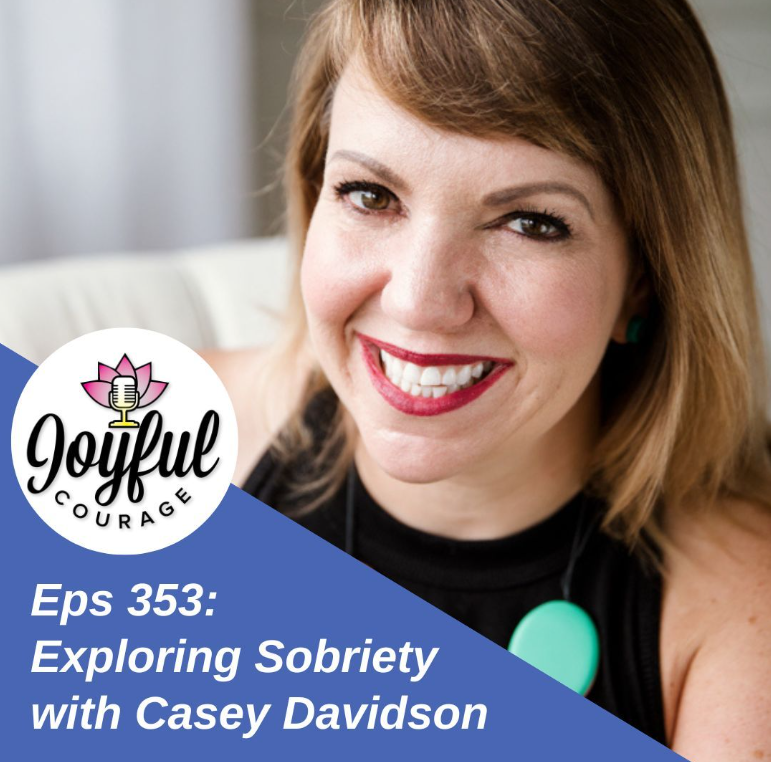 Joyful Courage Podcast
Did you know that 1 in 5 adults did Dry January last year? I had a fantastic time chatting with Casey, host of the Joyful Courage podcast, to talk all things Dry January, the normalization of drinking in our culture, obstacles of not drinking, and how to find the approach to quit that works best for you.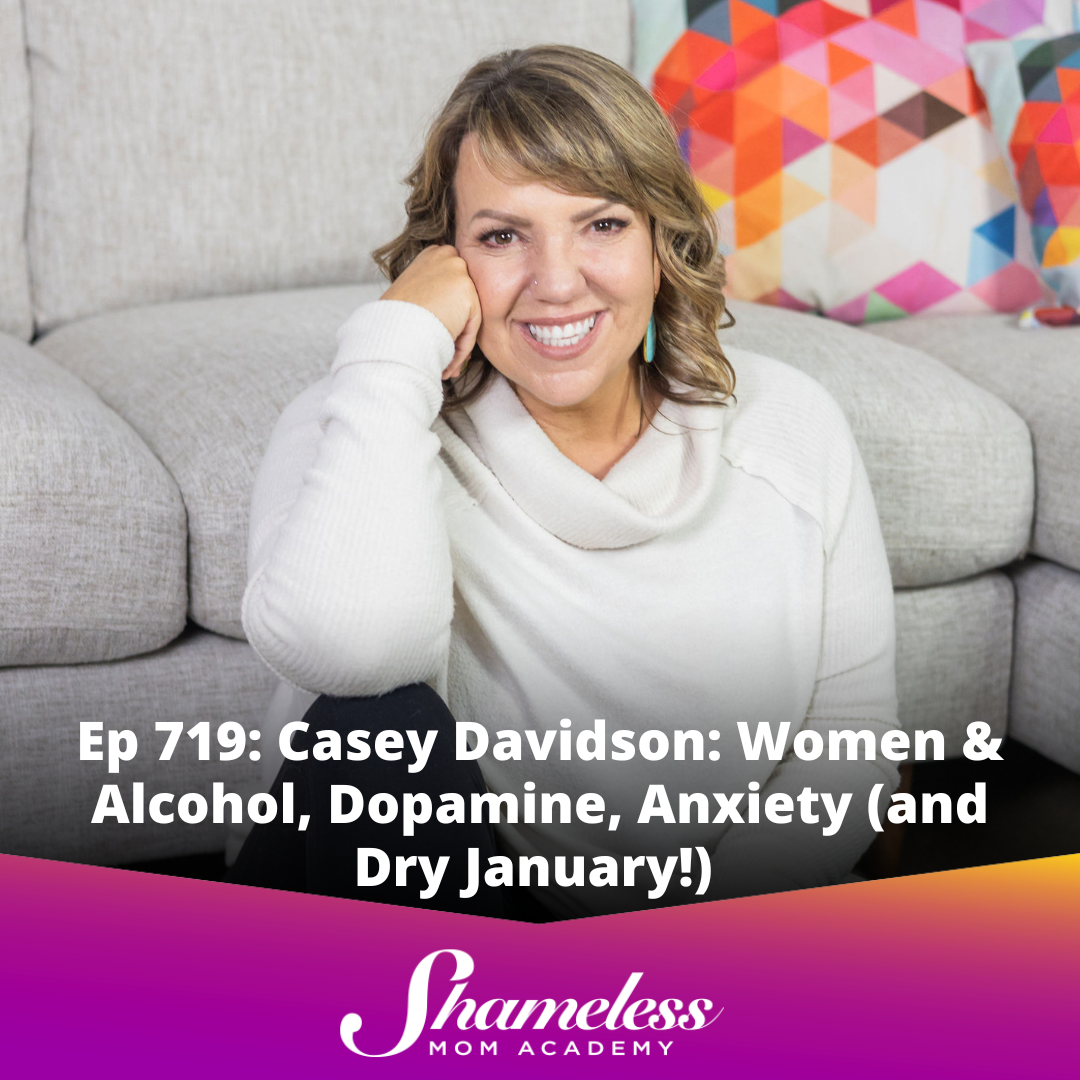 Shameless Mom Academy Podcast
If you've been using alcohol to cope with stress or overwhelm, this episode is a must listen! I sat down with Sara Dean, host of the Shameless Mom Academy podcast, to talk about the science of alcohol and dopamine on our bodies, how alcohol use contributes to our stress levels and overall anxiety, Dry January and more!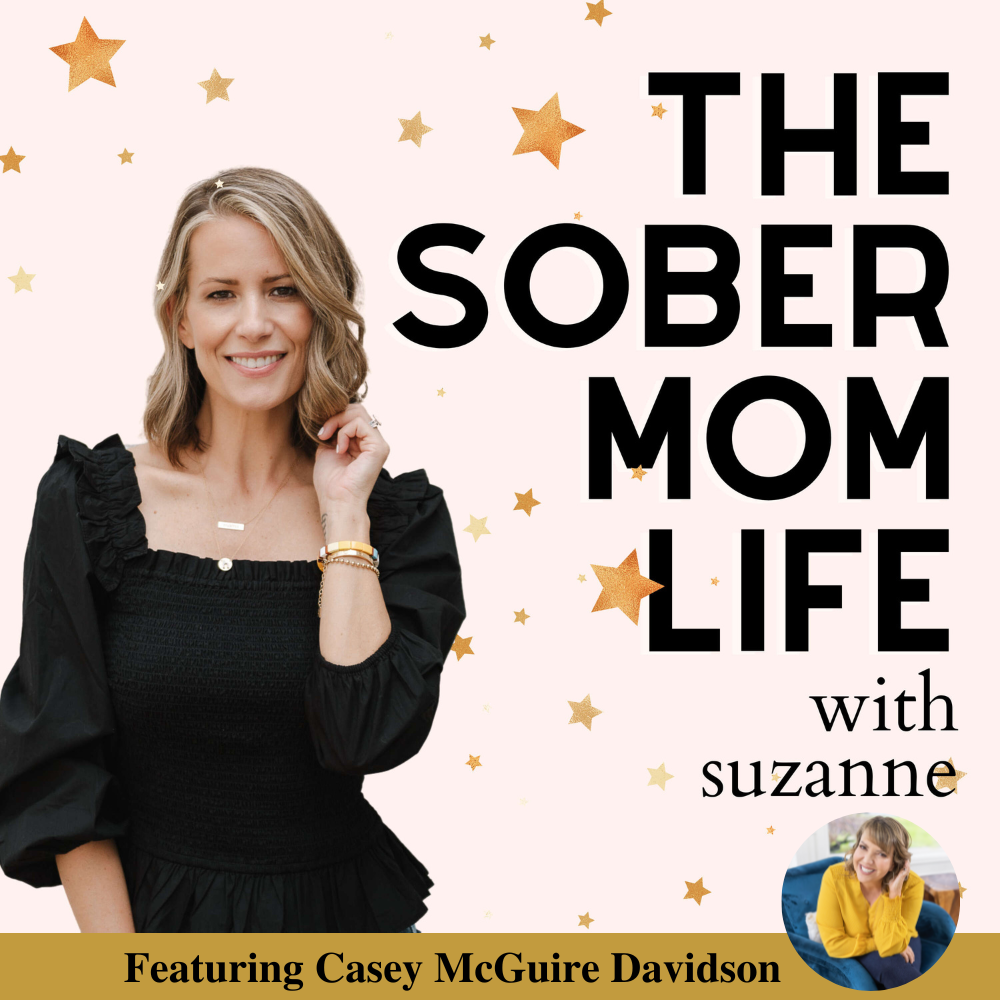 On this episode of The Sober Mom Life podcast, Suzanne and I sit down to talk about my story and how alcohol became an increasing part of my life as I built a successful career and started a family. Listen to hear how I transitioned from a "red wine girl" to a sober mom living a life I love.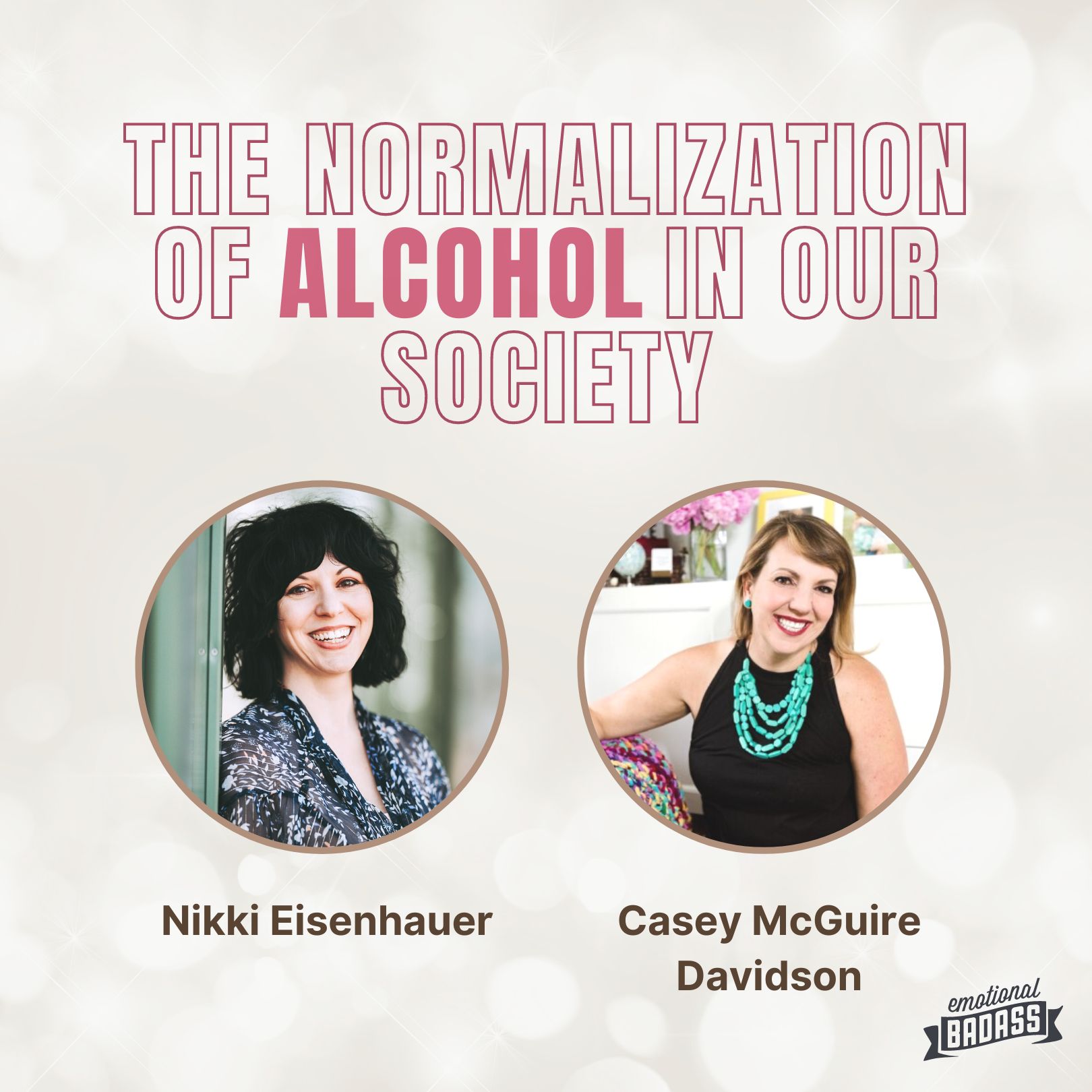 Emotional Badass Podcast
What impact does the normalization of alcohol in our society have on our lives? I joined Nikki Eisenhauer of the Emotional Badass podcast to talk about just that and how we can properly address it. Plus, I share how to become aware of the ways alcohol is affecting you mentally and physically, coping strategies to replace drinking, and more!
Sun and Moon Sober Living Podcast
Has anyone else had a serious love affair with red wine? I loved this conversation with Mary Tilson from the Sun And Moon Sober Living podcast. We chatted all about gray-area drinking, mommy wine culture, how to get sober, getting to the root of why we drink, resources for sobriety, and so much more!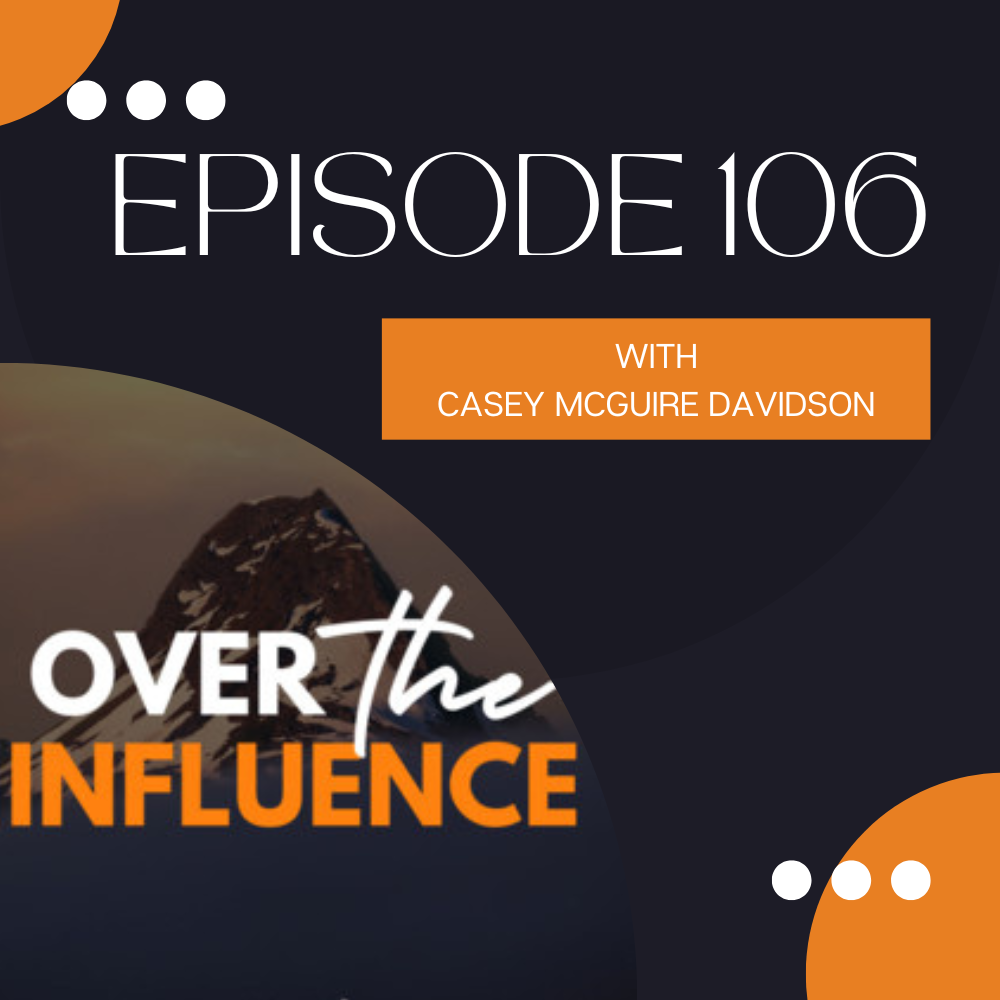 Over the Influence Podcast
I had the best time chatting with Sharon Hartley and Ben Anderson from the Over The Influence podcast about my time in the corporate world, constantly being on the go and full of anxious energy. I share how giving up alcohol gave me the confidence to get back to myself – and how I help other women feel the same.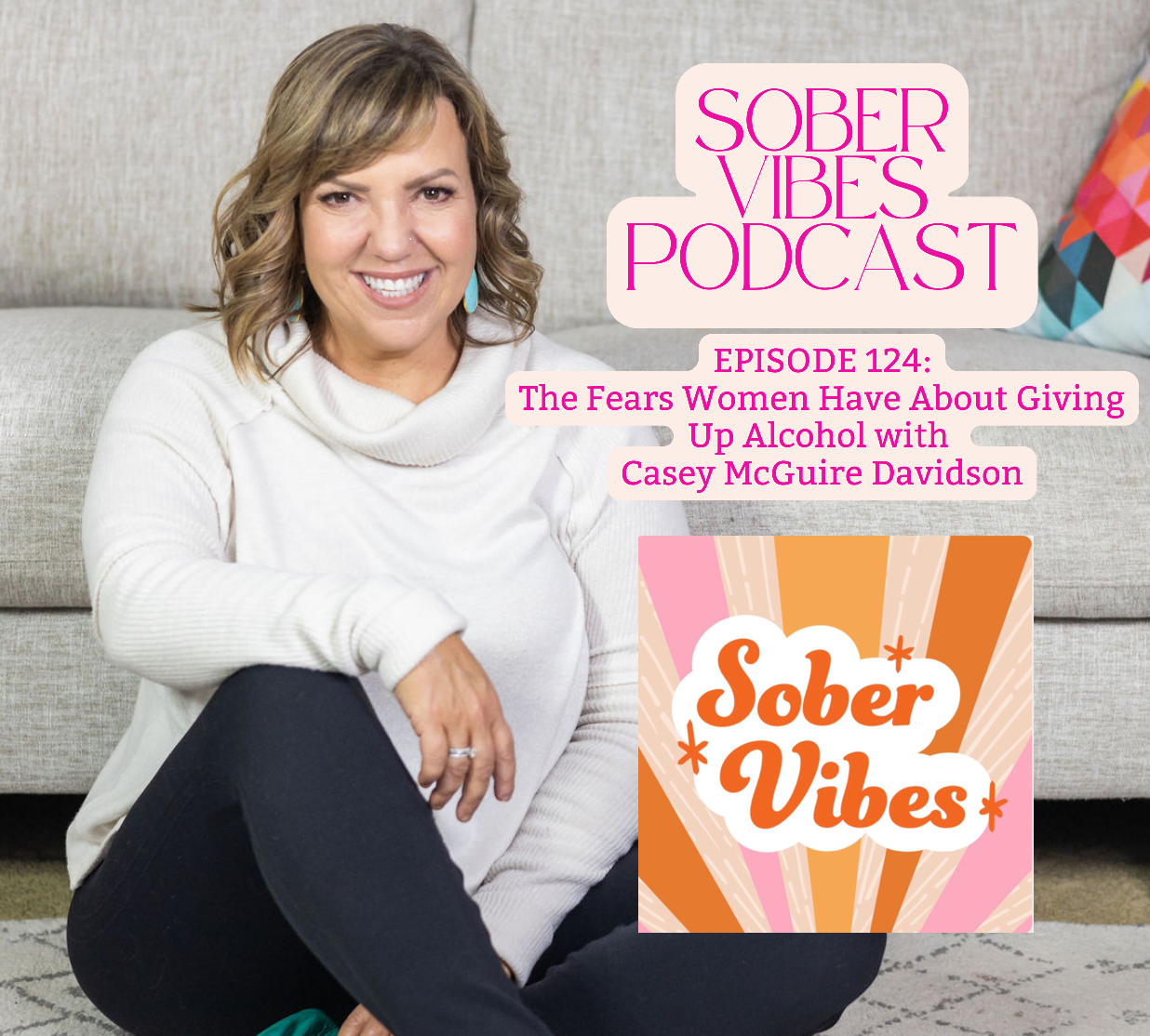 Sober Vibes Podcast
What are your fears about giving up alcohol? I sat down with Courtney from the Sober Vibes podcast to share my story of overcoming alcohol abuse, my experience with the Twelve Steps, normalizing sobriety, and some of the most common fears women have when thinking about quitting drinking.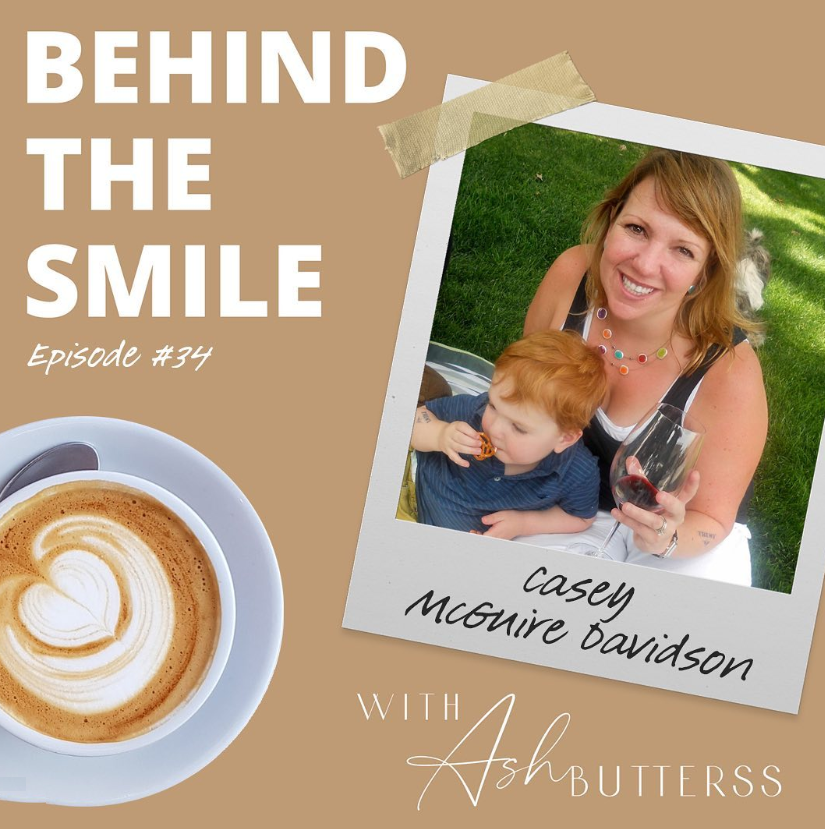 Behind the Smile Podcast
Are you waiting until you want to stop? I joined Ash from Behind the Smile podcast to discuss all things drinking highlights and lowlights, mommy wine culture, opinions on the label "alcoholic", what to expect when working with a Sober Coach, and the biggest mistake people make when they're trying to quit drinking.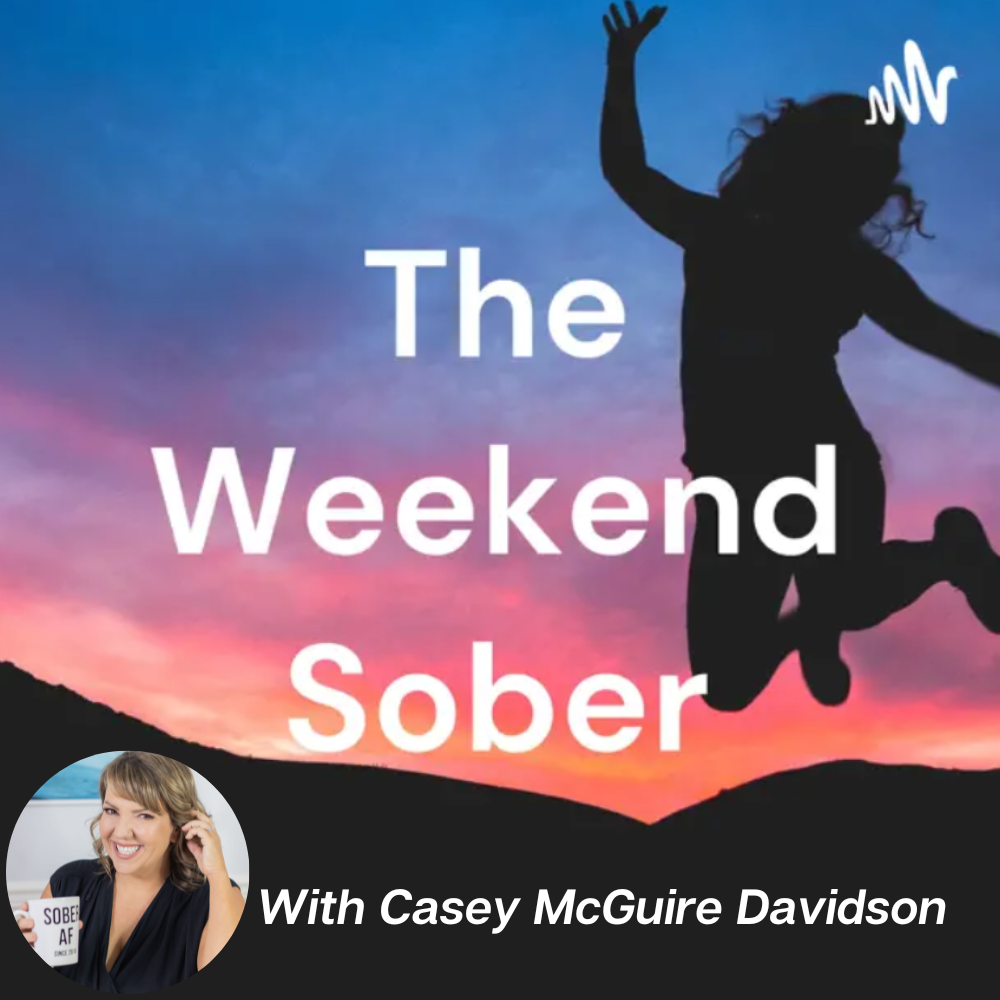 The Weekend Sober Podcast
If you're looking for a candid chat with stories from early sobriety, look no further! I sat down with Kim Kearns of The Weekend Sober podcast to discuss common fears and anxieties during early sobriety and how to conquer them.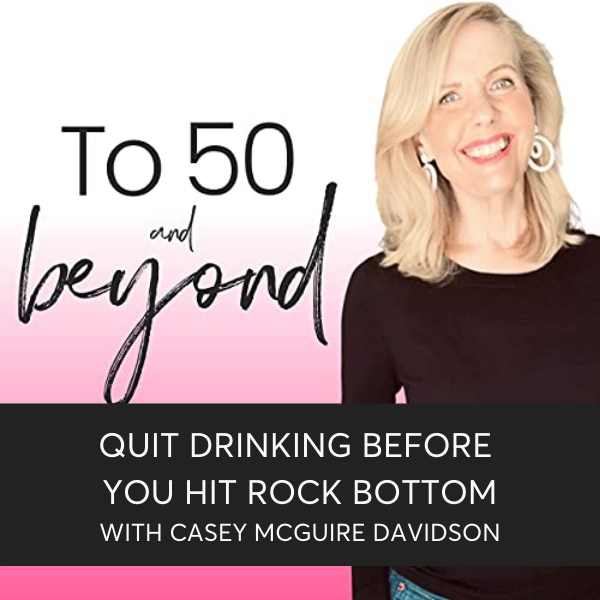 To 50 And Beyond Podcast
Quit Drinking Before You Hit Rock Bottom. In this podcast interview I talk with Lori Massicot, host of the To 50 and Beyond podcast about quitting drinking at the age of 40, how to stop drinking without a big rock bottom or external consequences and the sweet life alcohol-free.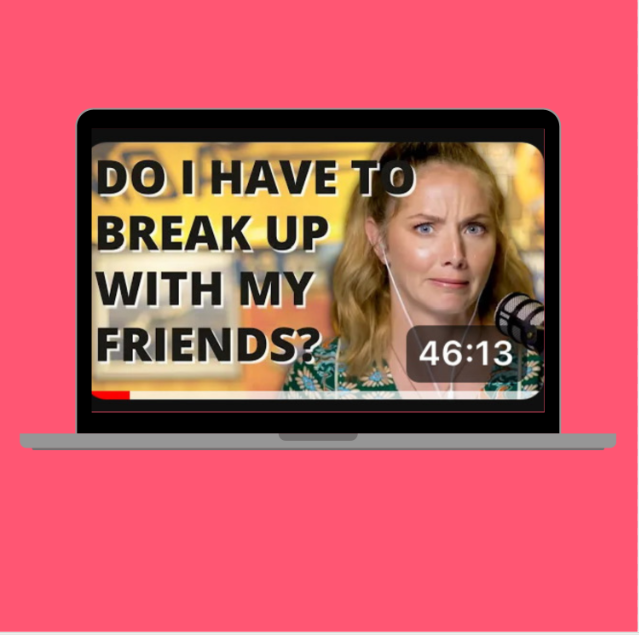 Meredith for Real: Do I have to break up wth my friends?
Have you ever pondered the secrets to maintaining friendships during the vulnerable period of early sobriety? In this interview I shared how to keep your friends in the tender time of early sobriety, navigate social hiccups at alcohol-centered events & the BEST way to tell friends you're not drinking.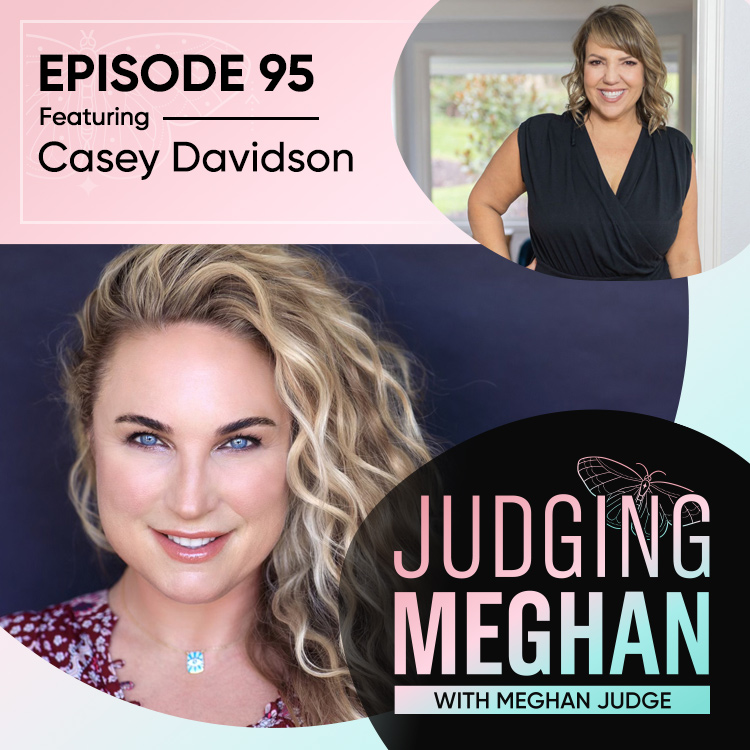 Are you a high-achieving woman? If so, you'll definitely want to tune in for this episode on the Judging Meghan podcast as I share a dangerous pattern you'll want to avoid to prevent burnout, regain control and live a life you love.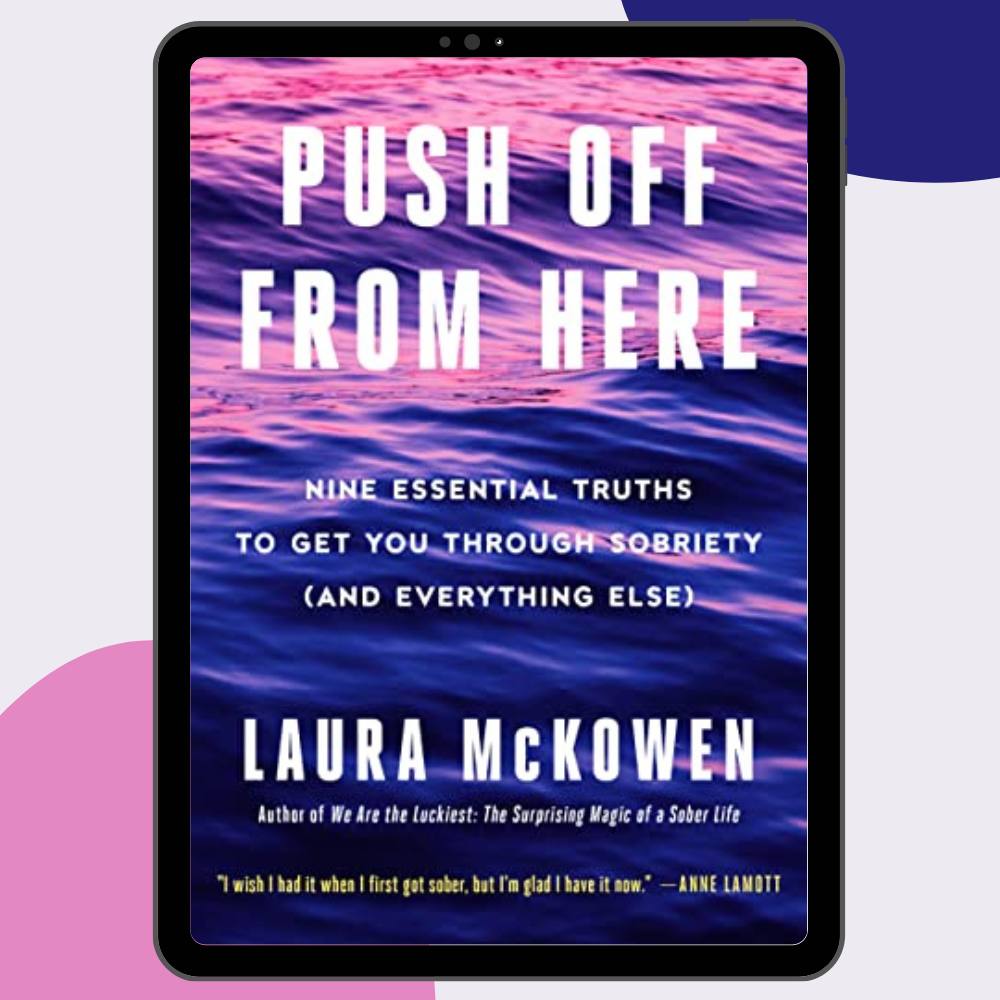 Push Off From Here by Laura McKowen is a modern exploration of addiction that offers nine foundational building blocks that anyone at any stage of sobriety can use. In her book, Laura recommends the Hello Someday Podcast as one of 10 sobriety podcast resources to help you on your journey.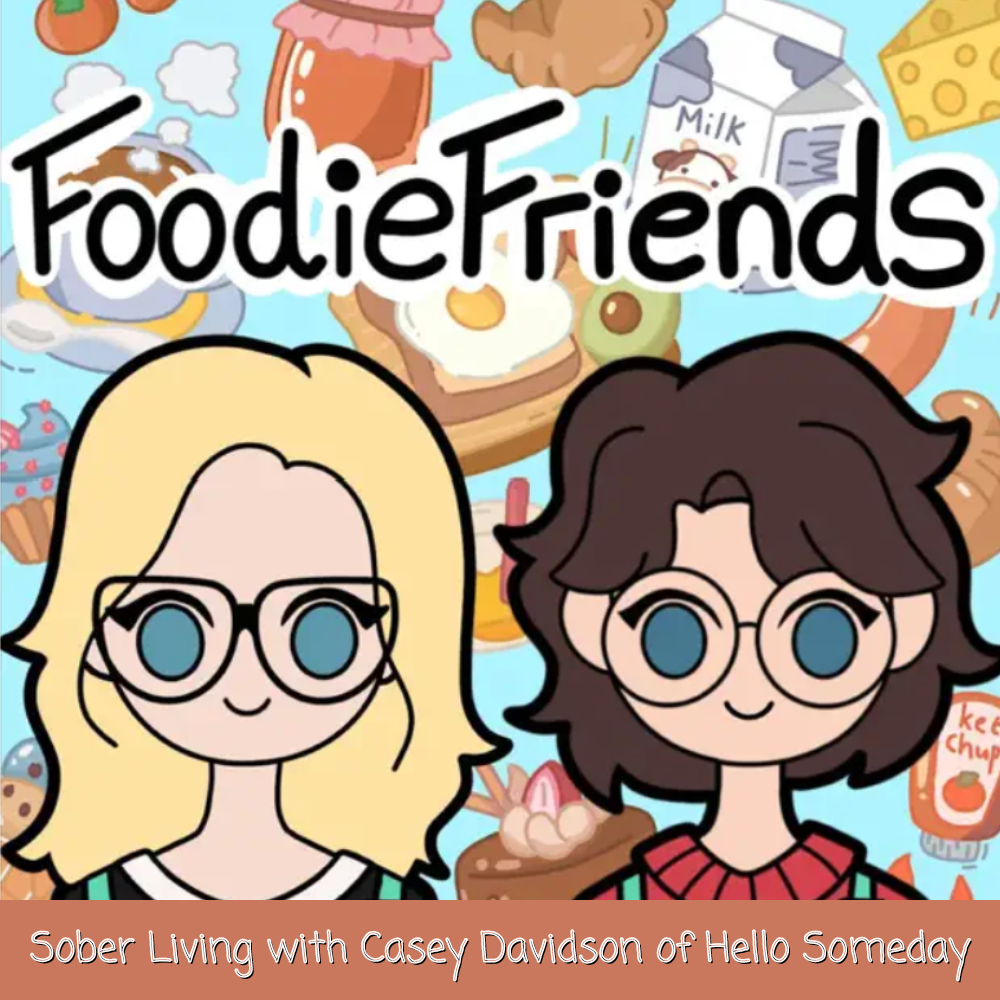 Foodie Friends Podcast
Who says alcohol-free drinks are boring? I sat down with Jane and Lisa, the hosts of Foodie Friends podcast, to share my story of why I ditched alcohol, how I started my own journey to living a sober life, and the shift from "wine mom" culture to the rise of mocktails and other non-alcoholic beverages.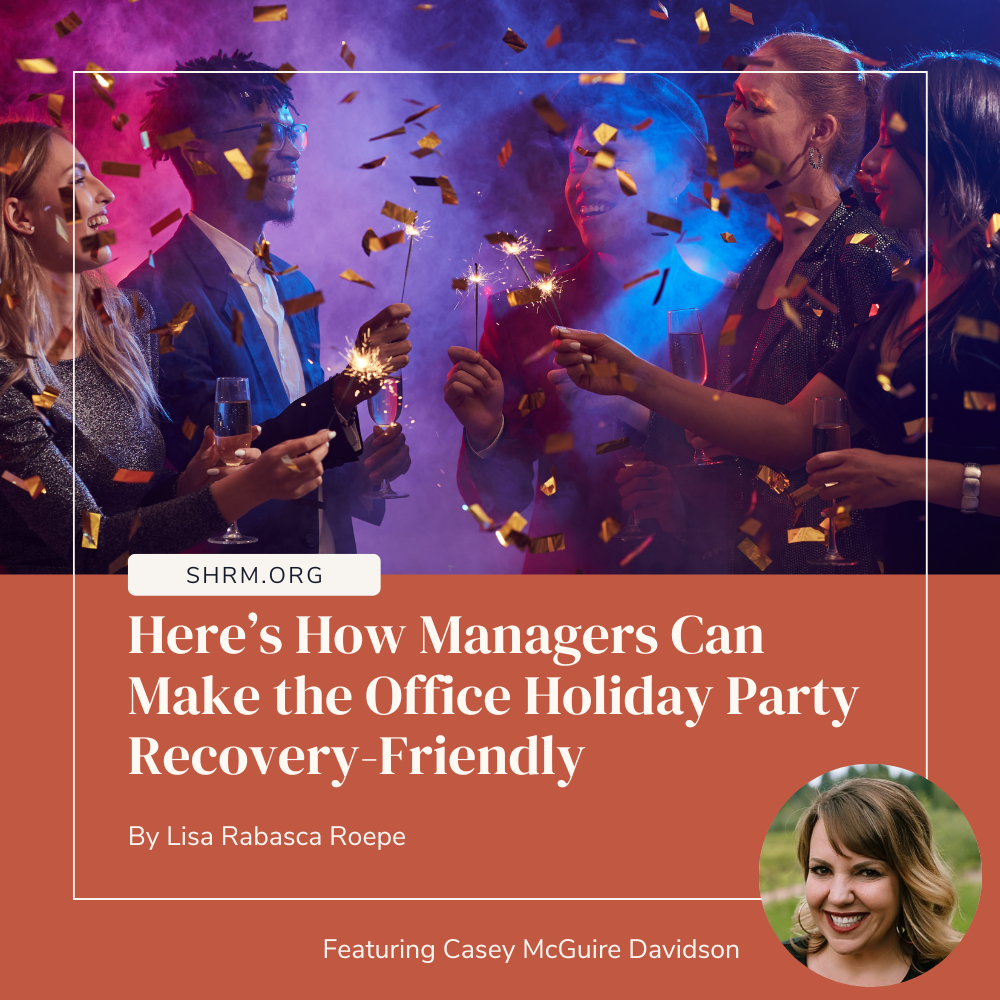 With more employees dealing with alcohol use disorder this year than in years past, I was thrilled to talk to Lisa Rabasca Roepe of SHRM.org about the upcoming holiday season and how companies can make their holiday parties more inviting to those in recovery or trying to cut back on their alcohol consumption.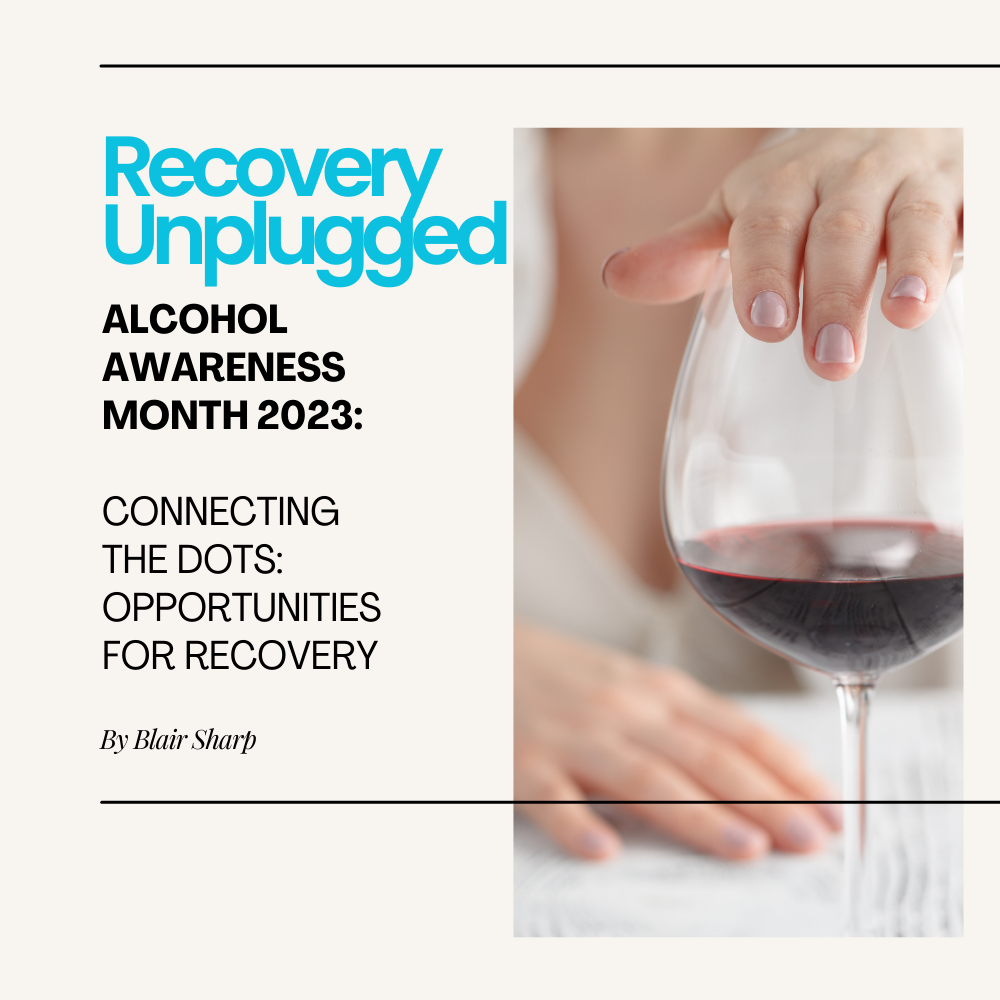 Each April, Alcohol Awareness Month takes place to raise awareness about the dangers of excessive alcohol consumption and reduce the stigma around alcohol use disorders. This article by Blair Sharp includes a number of resources for sobriety, including the Hello Someday podcast.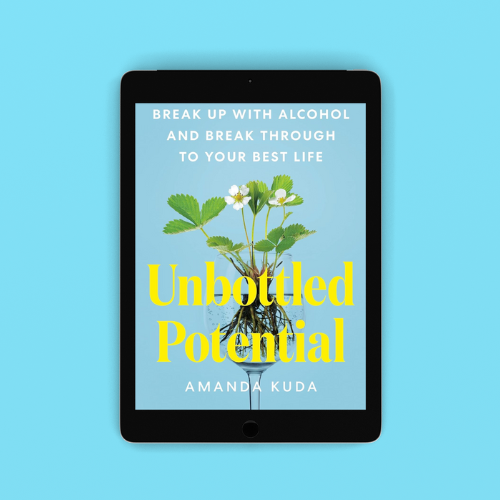 Unbottled Potential BOOK
 Can you imagine the profound impact of an alcohol-free lifestyle, a path to success, and the cultivation of a remarkable life? Amanda Kuda's book offers a wealth of coaching, tools and mindset shifts to help you release alcohol to embrace your best life. In Unbottled Potential Amanda recommends The Hello Someday Podcast For Sober Curious Women as a valuable resource for women on the alcohol-free path.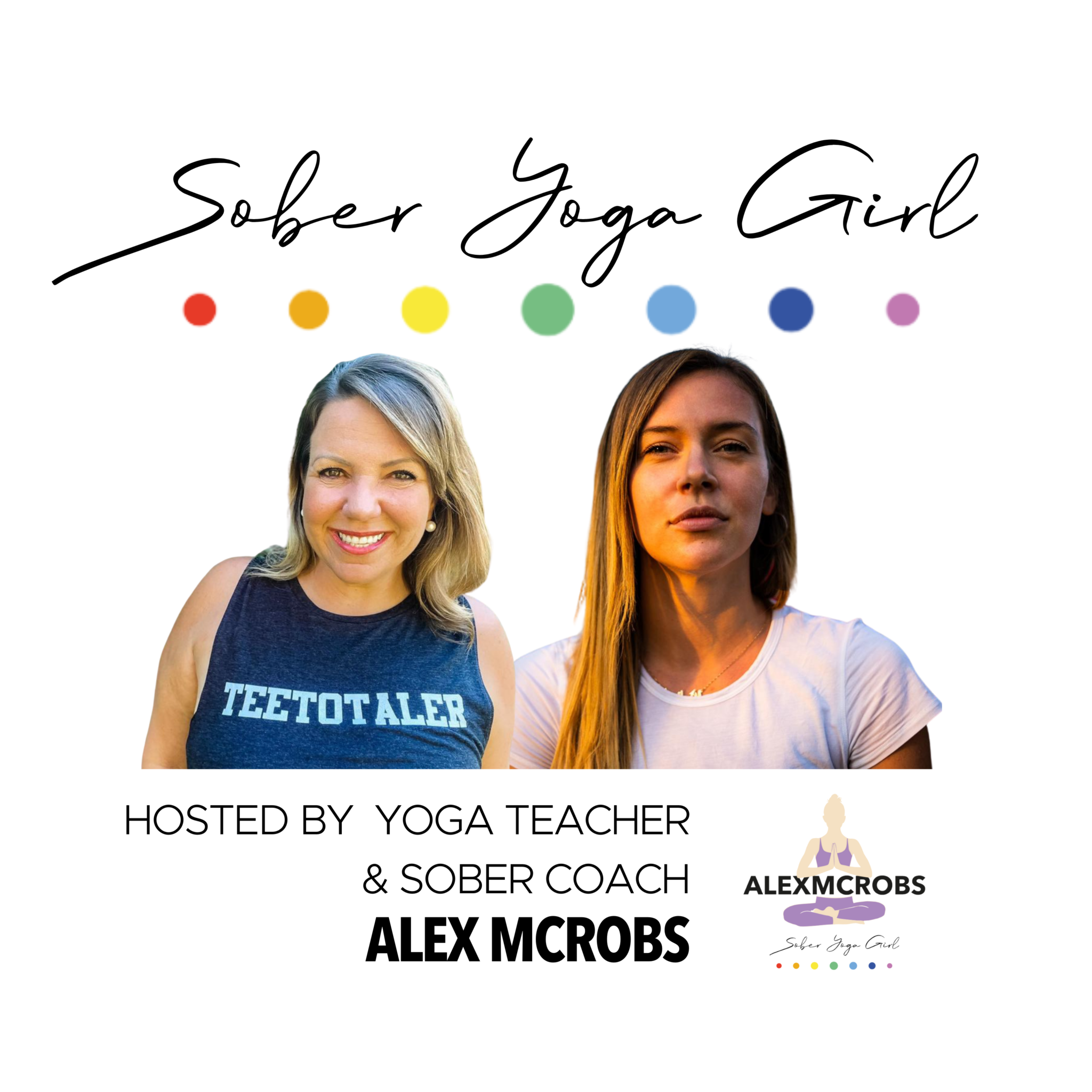 Sober Yoga Girl Podcast
Are you considering Dry January? In this podcast interview with Alex McRobs, host of the Sober Yoga Girl podcast, we talk about rocking Dry January and how it can be a great starting off point for quitting drinking.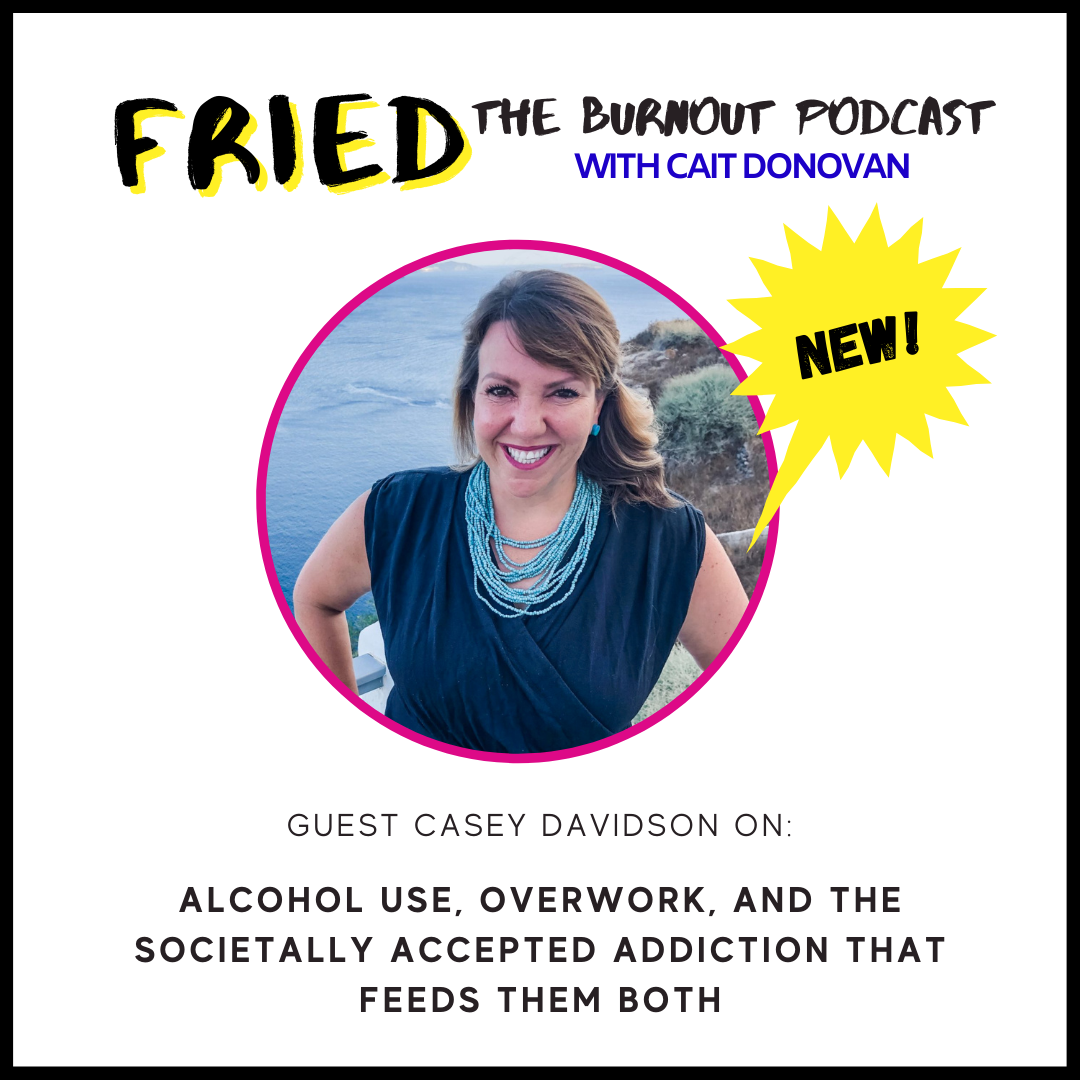 FRIED. The Burnout Podcast
"Quitting drinking was literally my worst-case scenario in life." Sound familiar? In this podcast interview with Cait Donovan of The Burnout Podcast, we discuss my own recovery journey, how to expand your social environment to promote sobriety, and the importance of adding sober treats into each and every day regardless of your relationship with alcohol.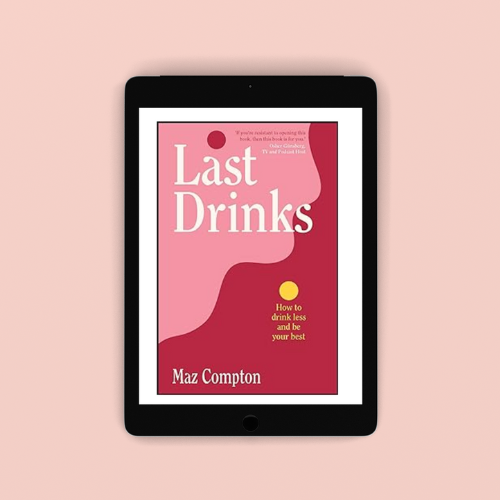 Last Drinks: How to Drink Less and Be Your Best
Have you ever wondered how you can change your relationship with alcohol in just 30 days? I had the pleasure of sharing my story in the book Last Drinks by Maz Compton. Pick up the book to learn how and why I decided to stop drinking. Last Drinks unpacks how alcohol affects the mind and body and identifies the common signs that habitual drinking might be negatively impacting you.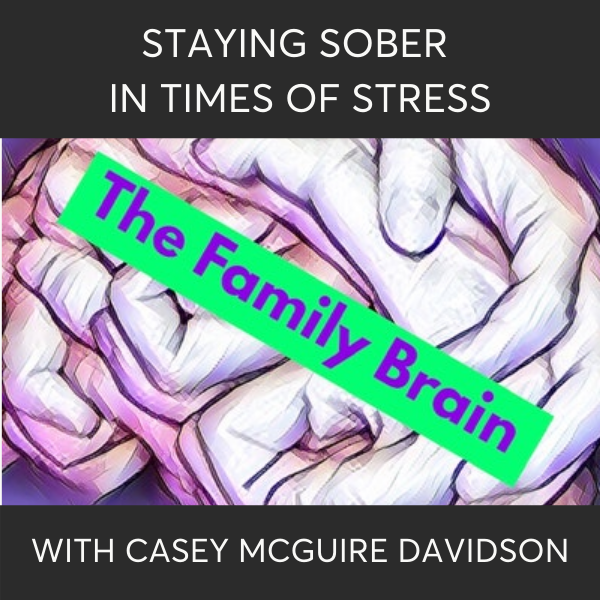 The Family Brain Podcast
How can you stay sober in times of stress? In this conversation on the Family Brain Podcast we dive into why women often set up their lives in a way where they feel like they need to drink to tolerate their responsibilities and schedules, strategies women can use to stop relying on alcohol as a coping tool for stress and overwhelm. Plus, the benefits of not drinking: improved sleep, better skin, more energy + less anxiety.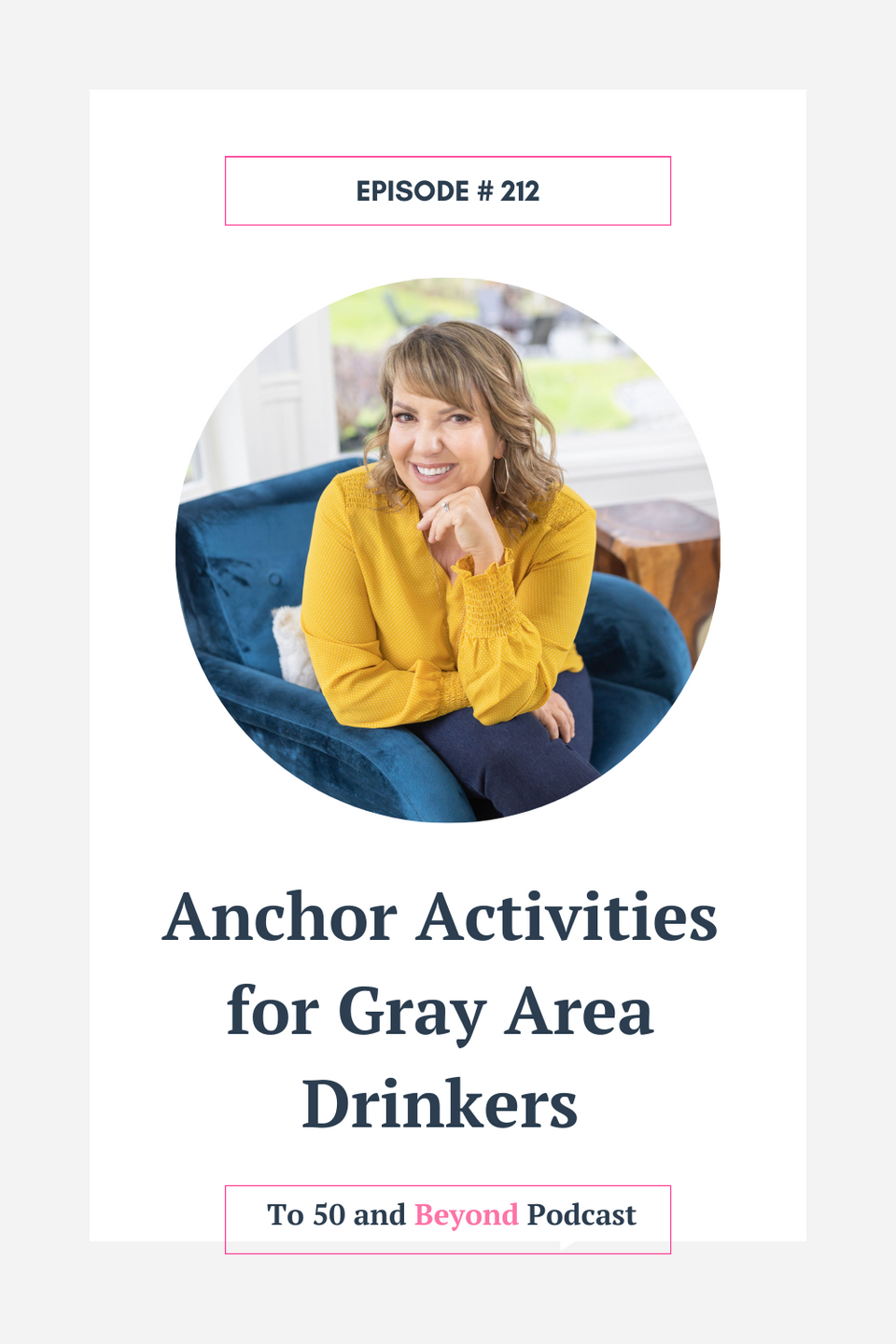 To 50 and Beyond Podcast
Not sure where you stand with your drinking? Are you feeling overwhelmed with what to do with yourself instead of drink? You're not alone! I sat down with Lori Massicot of the To 50 and Beyond podcast to help you understand Gray Area Drinking and identify any roadblocks holdings you back from sobriety. Tune in to learn what anchor activities are and how to use them in early sobriety.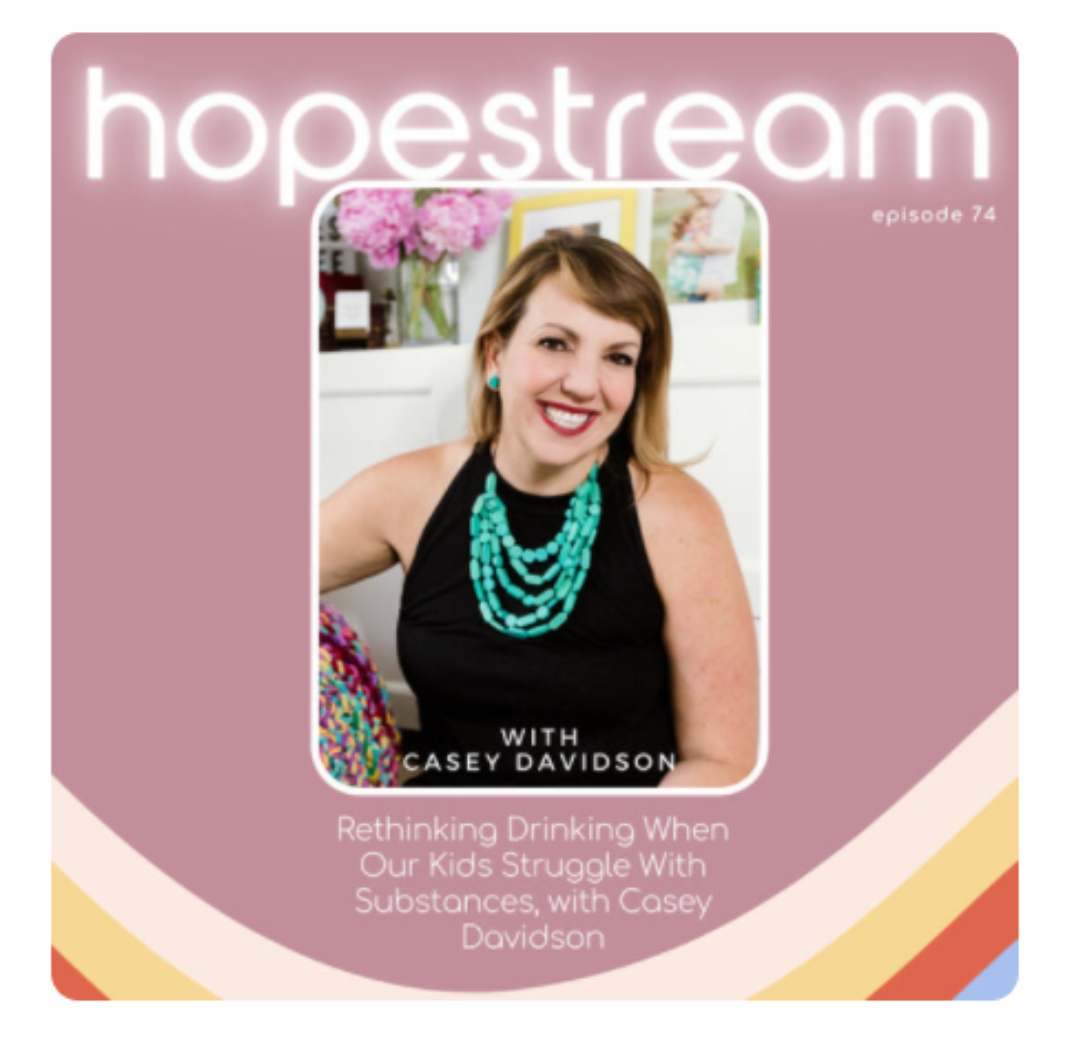 Hopestream Podcast
My friend Brenda Zane interviewed me on her Hopestream podcast to talk about the (sometimes uncomfortable) topic of parents' drinking when they have a son or daughter struggling with substance use. This episode will help completely reframe how you think about alcohol's role in your life, how it may be impacting your emotional regulation, and how this important change can be a big step in role-modeling healthy behavior and coping skills for your children.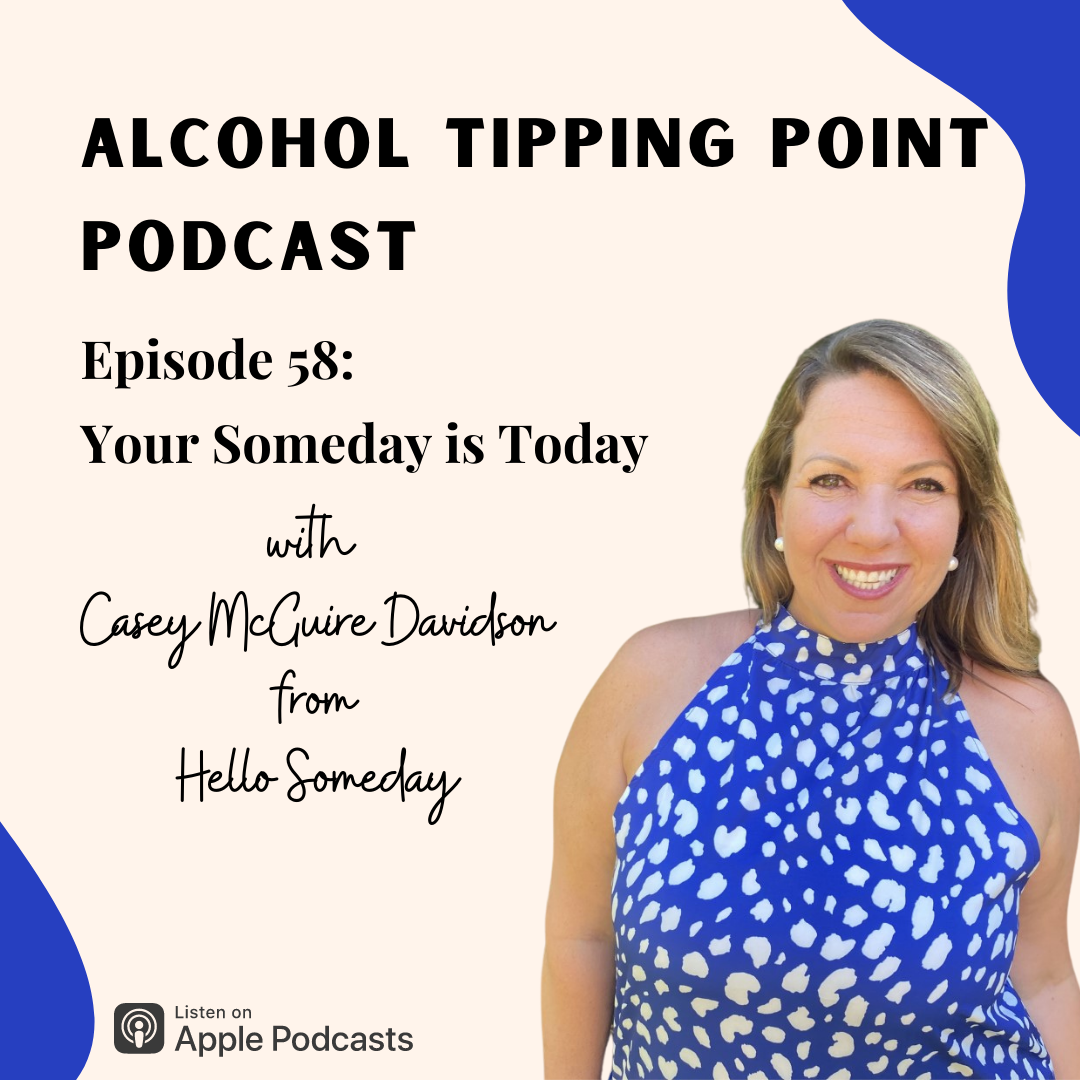 Alcohol Tipping Point Podcast
Your Someday Is Today. I joined Deb Masner, host of the Alcohol Tipping Point podcast, to share my story from a busy red wine drinking executive to an alcohol-free sobriety coach. I also share my best tips and advice for giving up drinking and why your someday is today.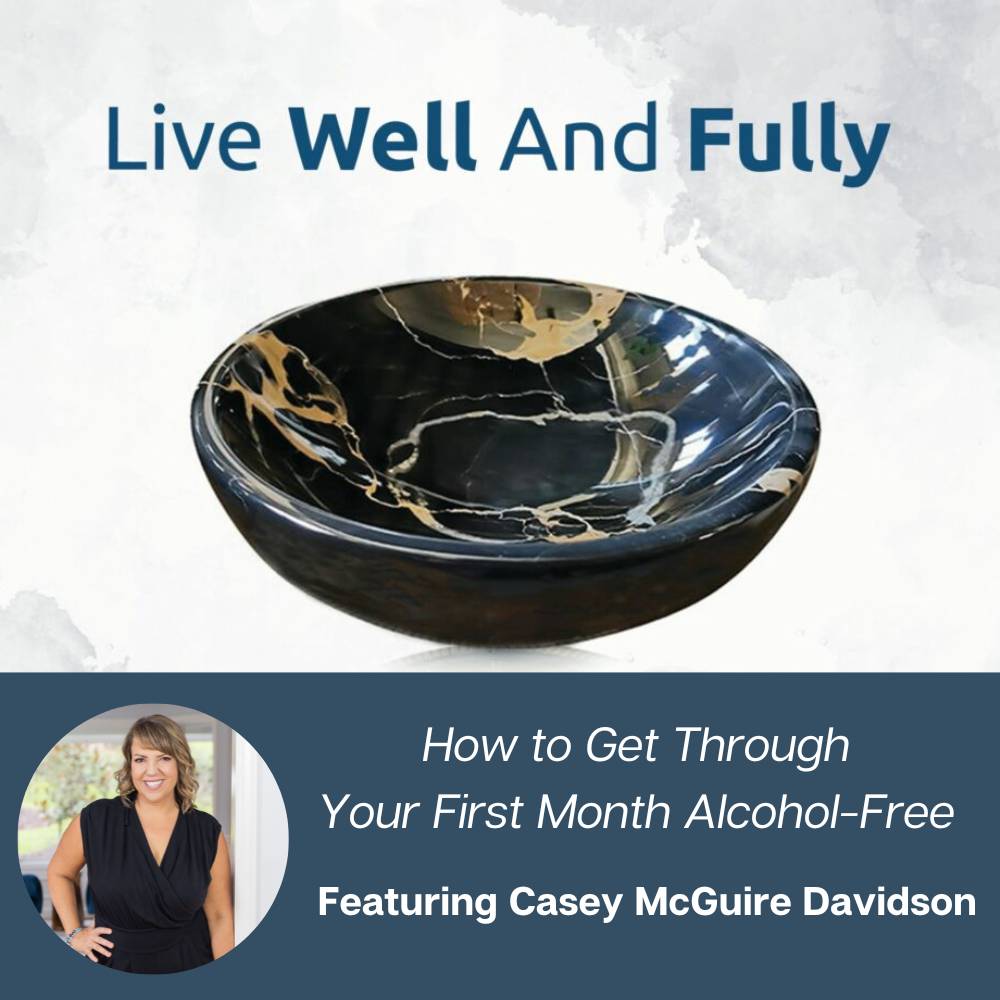 Live Well and Fully Podcast
I joined Barbara Decker on her Live Well and Fully podcast to chat about how to get through your first month alcohol-free, the greatest mistakes family members can make when a loved one wants to change their relationship with alcohol, and how to meet people where they're at on this journey.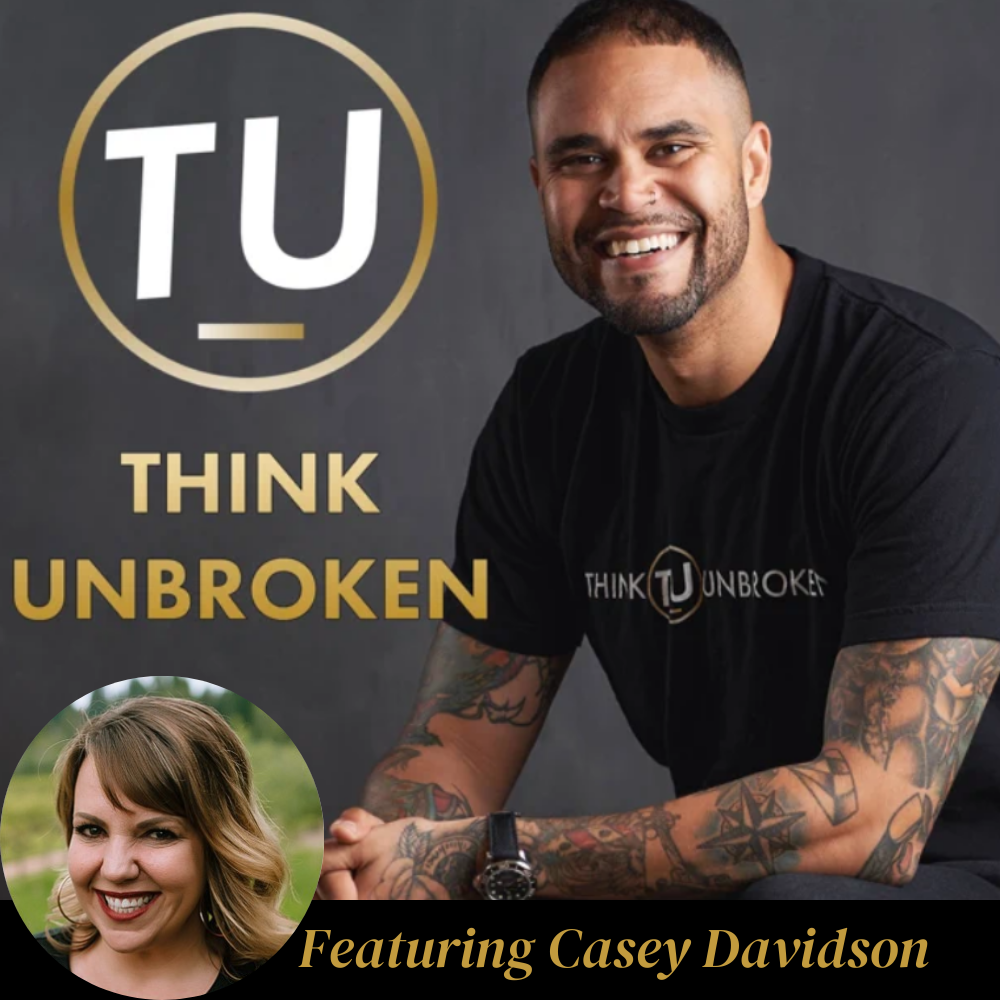 Think Unbroken
Women, alcohol and the decision to stop drinking. I was honored to join Michael Unbroken on the Think Unbroken podcast to talk about women, alcohol, the decision to stop drinking, and whether or not alcohol is impacting your life.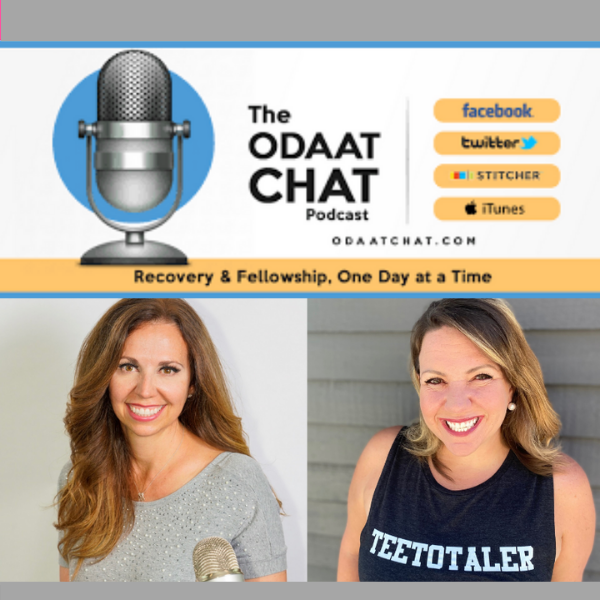 The One Day At A Time Podcast
Why are successful professional women falling into the trap of drinking too much and too often? In this interview with Arlina Allen of The ODAAT (One Day At A Time) Chat Podcast we dig into that trend and sobriety coaching as a new source of support for women wanting to change their relationship with alcohol – without labeling themselves an alcoholic or joining a 12 step program.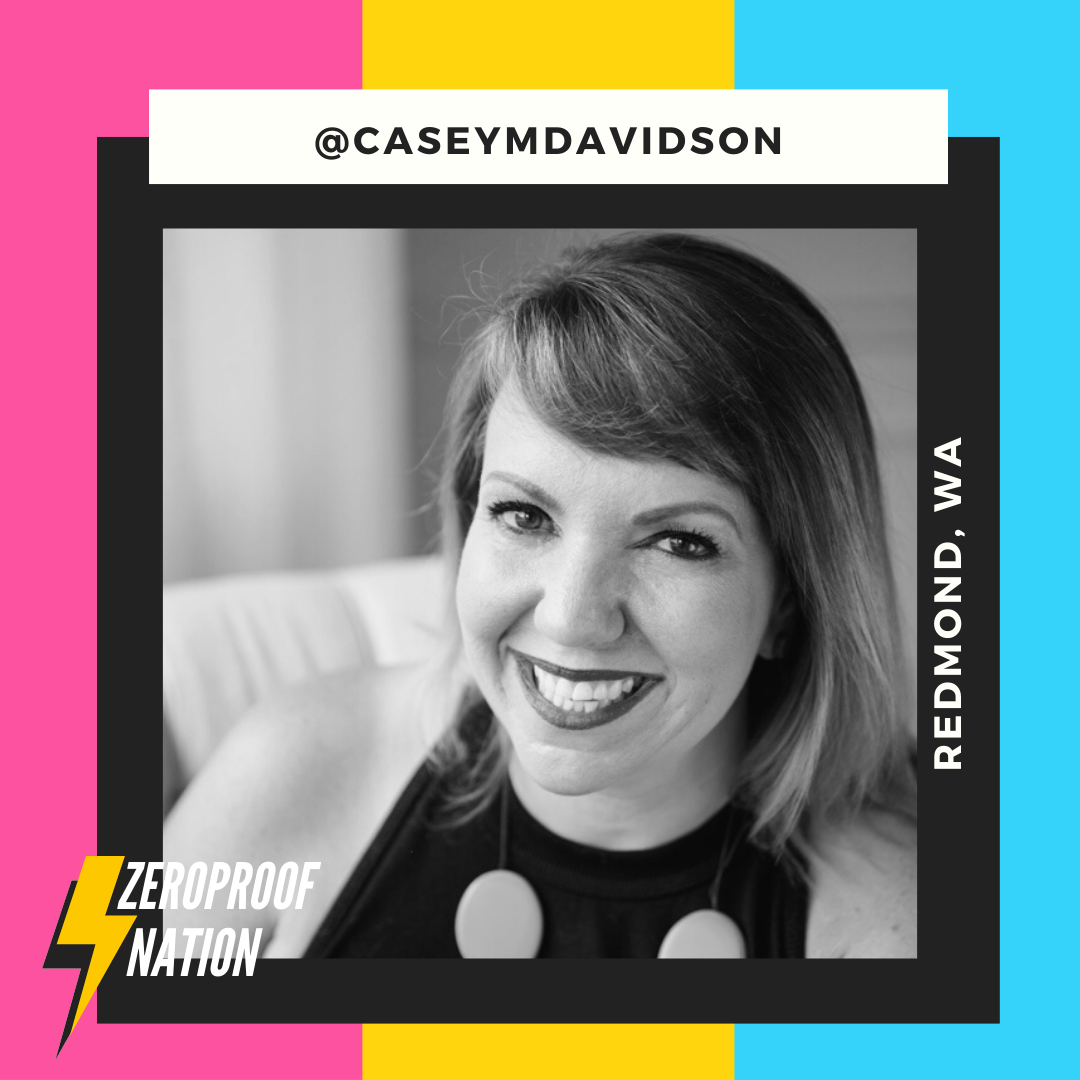 Zero-Proof Nation
How to enjoy a zero-proof lifestyle. I had a fun interview with Zero-Proof Nation where I shared my favorite thing about this lifestlye, what I do for fun sans booze, and my advice for anyone looking to take a break from booze.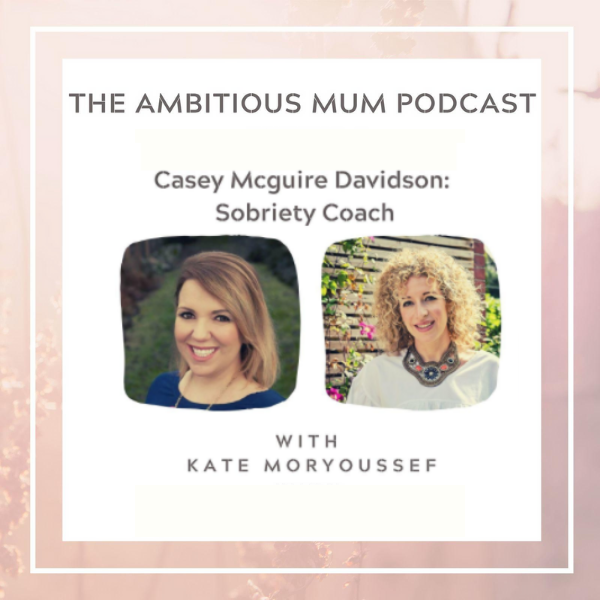 The Ambitious Mum Podcast
Is sobriety the next step towards prioritizing your own wellbeing? In this podcast I talk with Kate Moryoussef about why my red wine habit was negatively impacting on my life, the wine mom culture and how drinking to survive parenting has become all too trivialized. This episode is highly valuable if you're noticing that alcohol is no longer your loyal friend.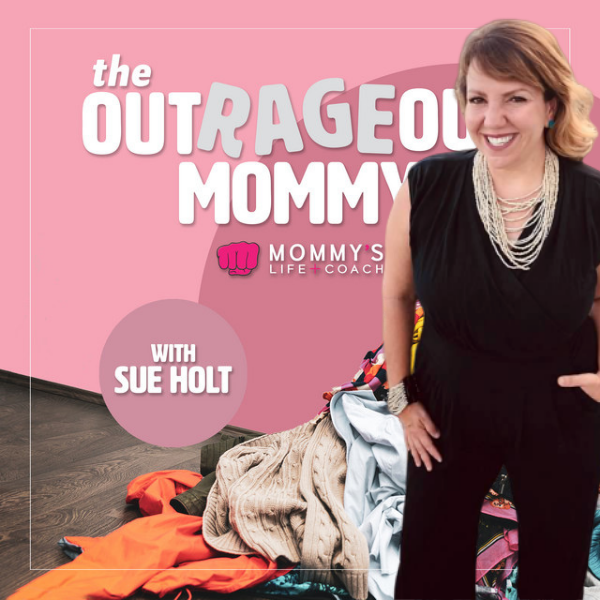 The OutRAGEous Mommy Podcast
You used to be the life of the party and now your day is filled with lists and endless demands for snacks. Does that sound familiar? In this podcast interview I talk with Sue Holt, host of The OutRAGEous Mommy podcast, about mommy wine culture and why stopping drinking doesn't have to be boring.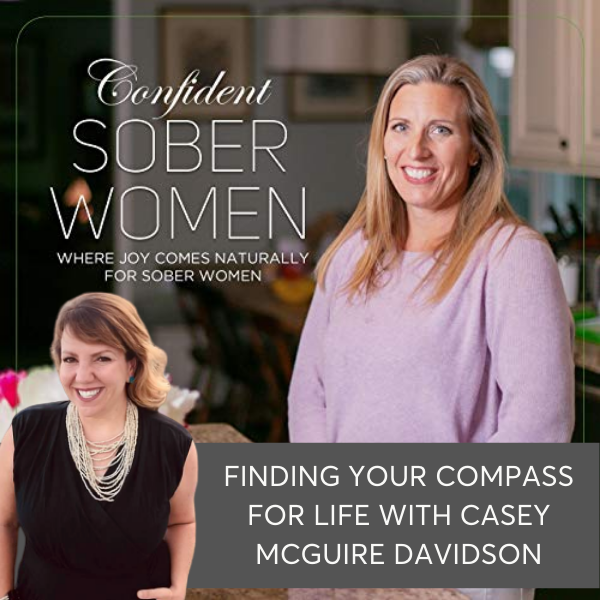 The Confident Sober Woman Podcast
Finding Your Compass For Life With Personal Core Values
In this podcast Shelby John and I talk about how to identify your personal core values and why they're important in helping you build emotional sobriety and live a happy life.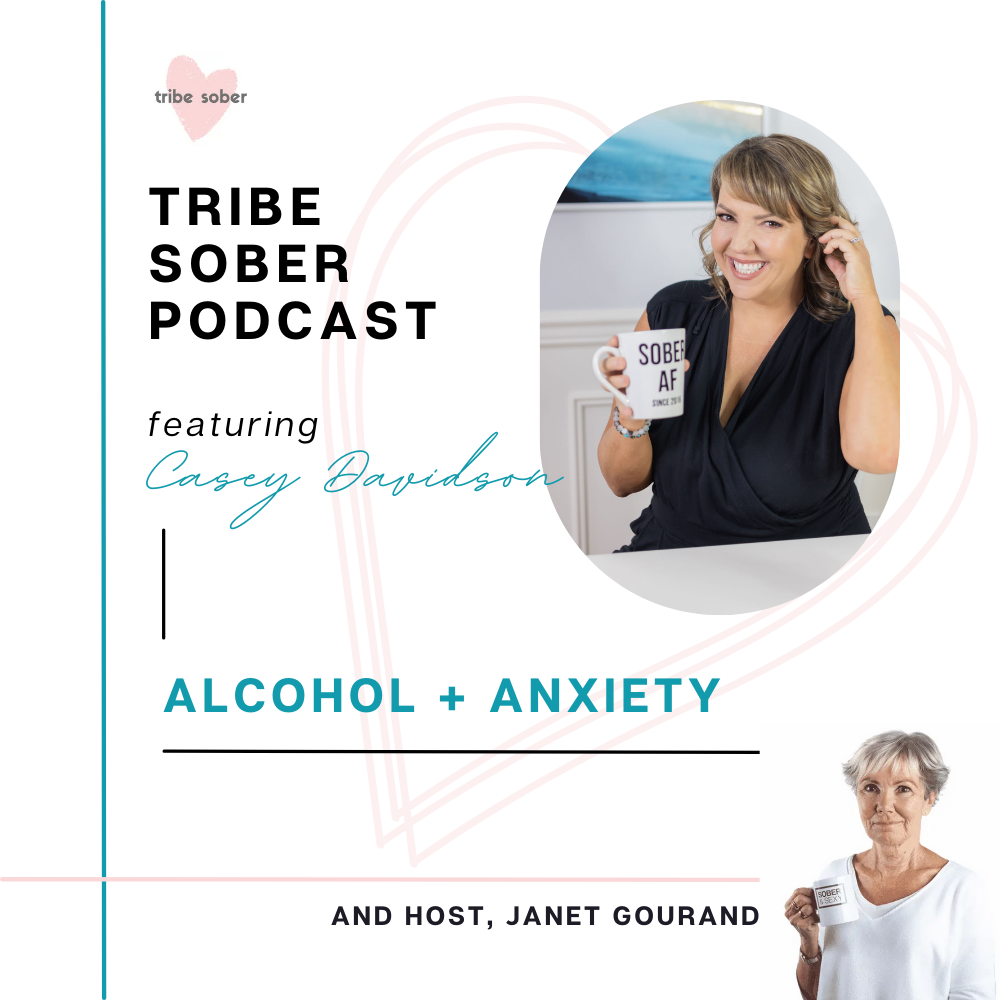 Tribe Sober Podcast
Alcohol + Anxiety. Janet Gourand of Tribe Sober podcast and I discuss using alcohol to cope with stress and anxiety, and how it leads to becoming more alcohol-dependent over the years.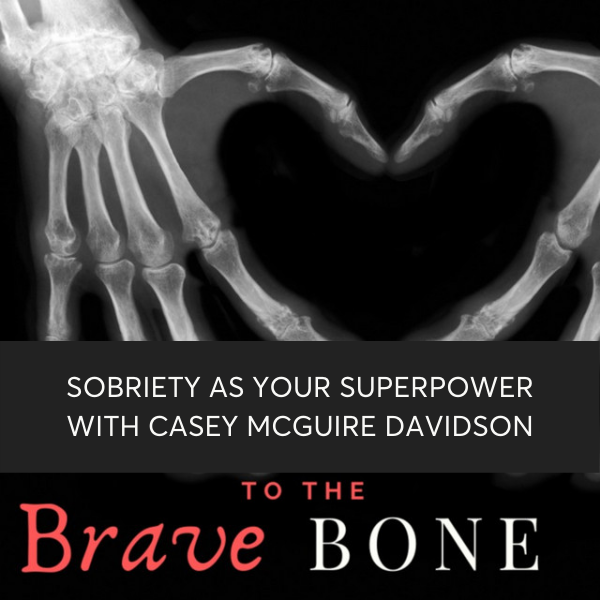 The Brave To The Bone Podcast
Sobriety can be your superpower. In this podcast interview I talk with Tawnya Gilbert, host of the Brave to the Bone Podcast, about my story and how sobriety can be a superpower in navigating life with more ease and less stress.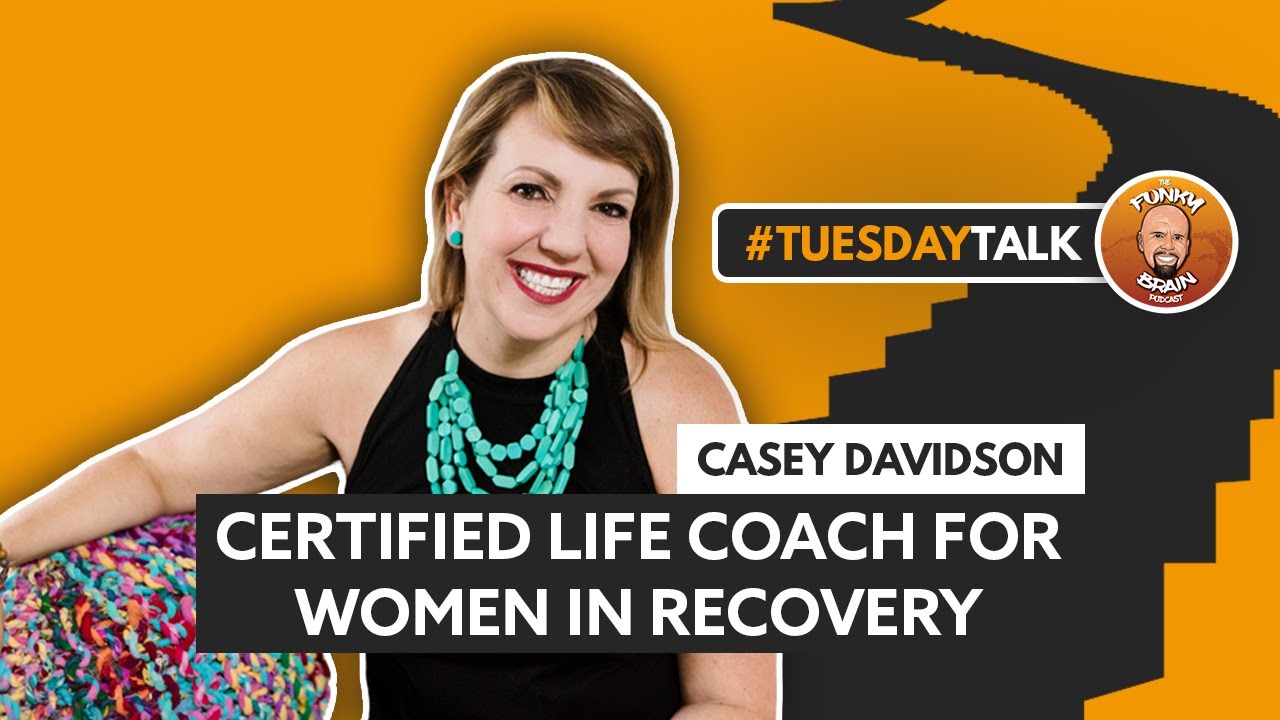 This Funky Brain Podcast
Watch my interview on The Funky Brain Podcast with Dennis Berry as we talk about all things drinking, quitting drinking, recovery, sobriety and the power of life coaching.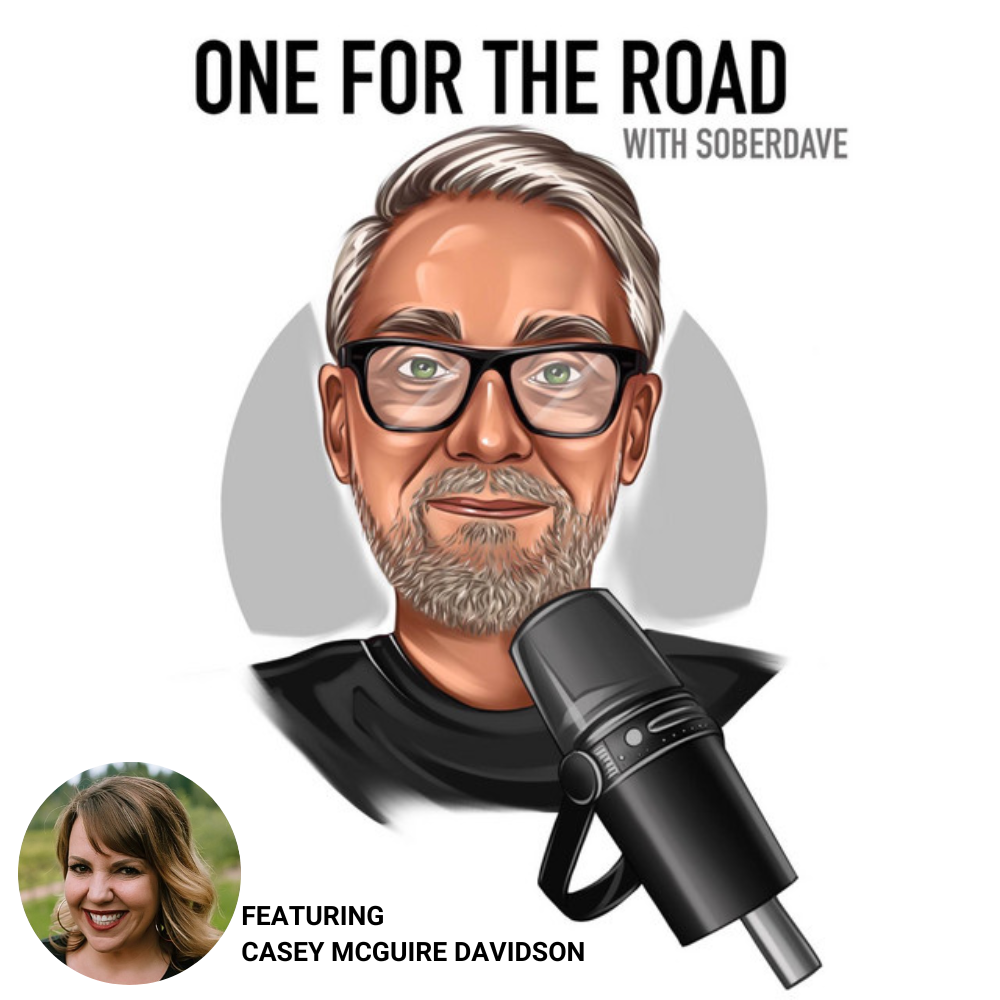 One for the Road Podcast
In this special episode from the One for the Road podcast, I had the pleasure of joining Eric Zimmer and Gillian Tietz to share our personal approaches to quitting drinking. We talk about how we each got sober, the challenges we had in early sobriety, and the beliefs we had about getting support.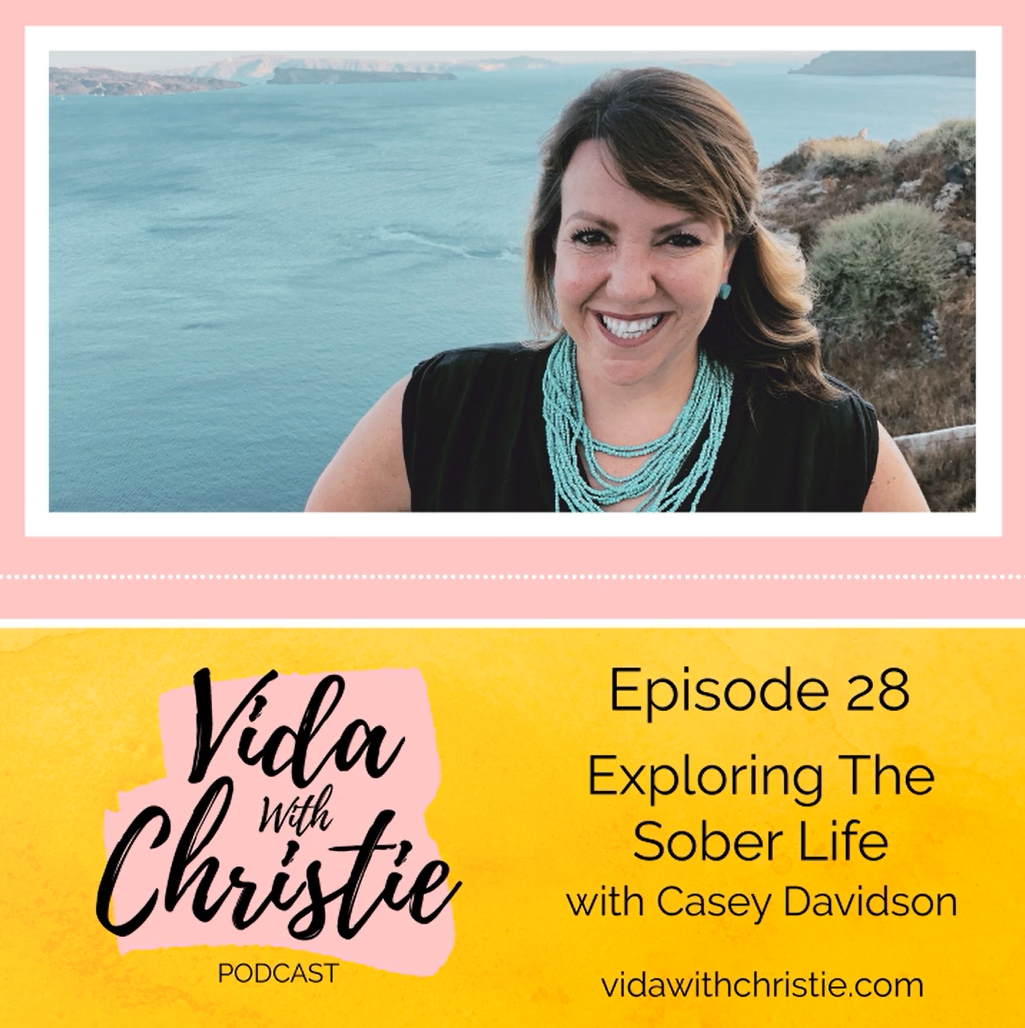 Vida With Christie Podcast
Exploring the Sober Life. I had so much fun sitting down with Christie of the Vida with Christie podcast to talk about my journey, being sober curious and how to take that next step towards drinking less (or not at all!).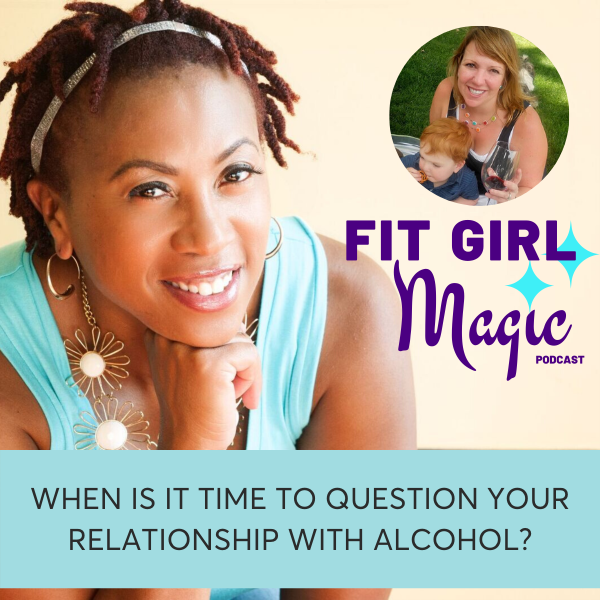 Fit Girl Magic
How Do You Know When It's Time To Question Your Relationship With Alcohol? In this podcast interview with Fit Girl Magic – Healthy Living For Women Over 40 – we talk about what it looks like to realize that drinking is getting in the way of living your best life. And what to do if that happens.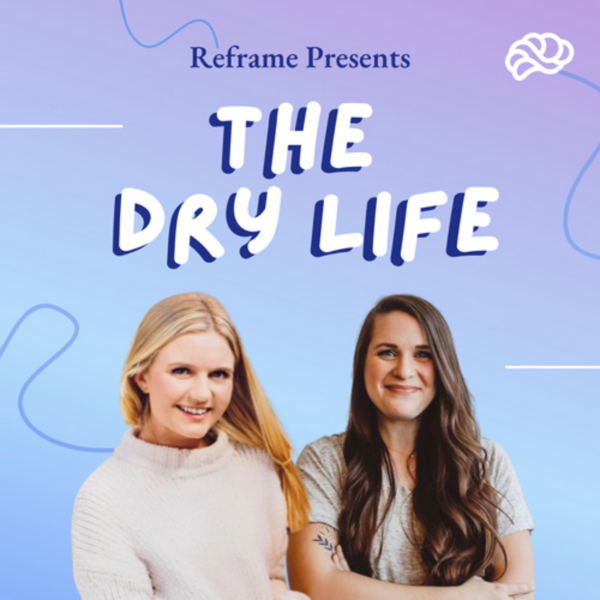 The Dry Life Podcast
On this episode of the The Dry Life: A Podcast for the Sober & Sober Curious, Kayla Lyons and I sit down to talk about my transition from having a sobriety coach to becoming one. We chat about the importance of setting your own pace, and the differences in the recovery community between now and when we both got sober, 5 years ago. 
For me, it started with a glass of wine, and then it became the bottle.
Here's my story…
Media Inquires
LOOKING FOR A GUEST FOR YOUR PODCAST, RADIO SHOW OR BLOG?
I'd love to talk! Click below to learn all about me + my most loved topics + more.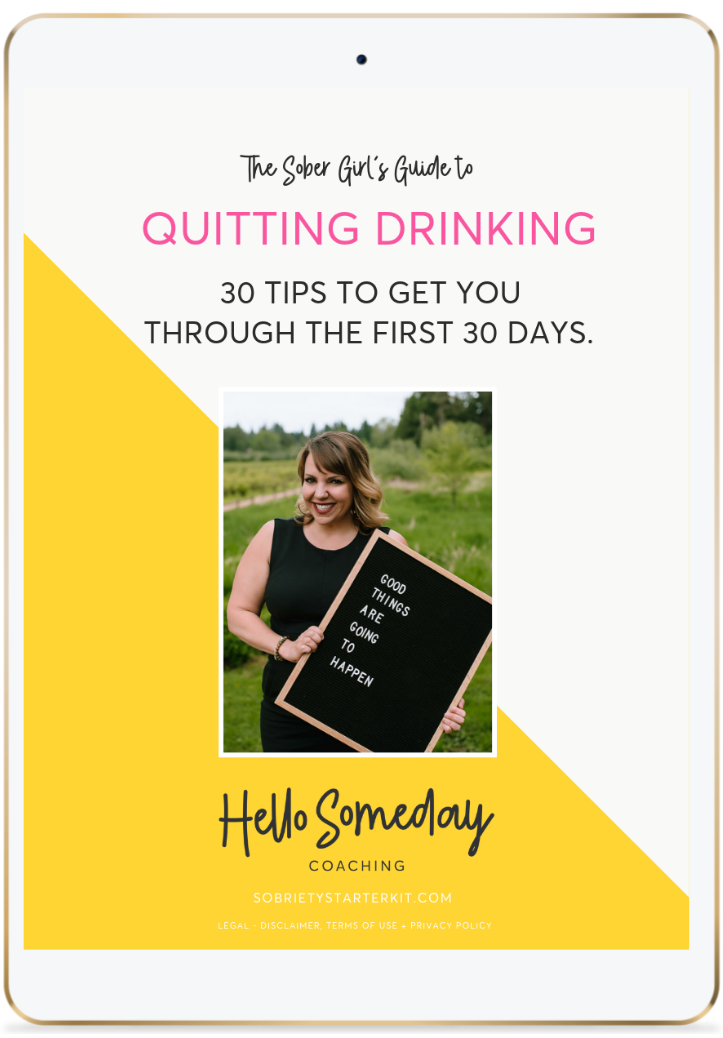 ABOUT CASEY
Casey McGuire Davidson is a certified life coach who helps busy women quit drinking and create lives they love without alcohol. She's a wife, a mom, a practical dreamer, recovering corporate ladder climber, retired people-pleaser and ex-red wine drinker, who's been known to crawl into bed at 9 pm and whisper "Don't worry…you're still a badass" to herself. Read more.