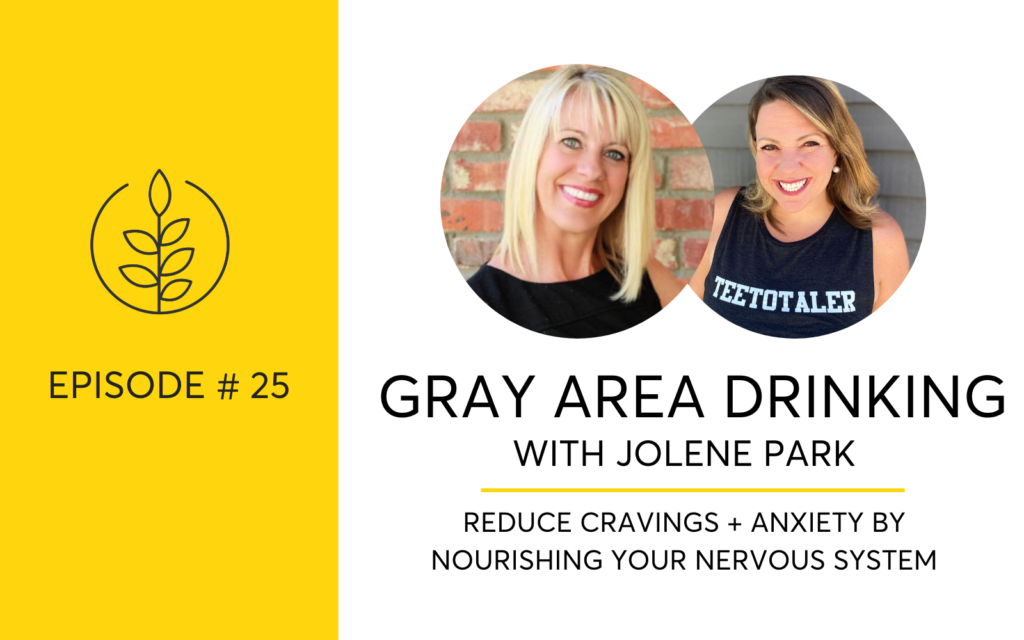 What is Gray Area Drinking? 
It's the space where most drinkers live: a place between being able to 'take or leave' alcohol and hitting some kind of a 'rock bottom'. 
In a world where everything seems to be black and white, where either you have a problem with drinking or you don't, there are so many of us who try to moderate our drinking and struggle to do so. 
You might not experience outward consequences from drinking, but struggle internally. 

You have silent conversations with yourself about your own drinking. 

You intend to have one glass of wine, but then find it easy to finish the whole bottle. 

You stop drinking for days, weeks or months, but then start drinking again and find yourself back in the same place.
It's a really confusing place to live – you realize that the way you drink isn't helping you have the life you want but you live in a world where drinking is all around you. 
So how do you know if it's time to make an "early exit" from the drinking life? 
And what does that even look like and feel like? 
Those are the questions we're digging into today with my guest, Jolene Park. 
Jolene is a functional nutritionist, a health coach, a TEDx speaker, a former gray area drinker and the creator of the gray area drinking recovery hub.
Jolene describes the term "gray area drinking" as the kind of drinking where there's no rock bottom, but you drink as a way to manage anxiety and then regret how much and how often you drink. 
In this episode, we discuss:
What gray area drinking is.

How to determine if you're a gray area drinker and what to do about it.

Why so many of us use alcohol to downshift and calm down at the end of a busy, stressful day.

Jolene's personal alcohol and anxiety story and why she decided to make an early exit from the drinking life. 

What drinking does to your body.

How to  eliminate alcohol and sugar cravings and reduce anxiety by using real food, high-quality nutrients and cutting-edge mind/body techniques.

The functional impact of food, emotions, environment and movement in relation to our physical bodies.

The importance of replenishing our neurotransmitters and nourishing our nervous systems in a comprehensive and consistent way.

The missing pieces that have been overlooked in traditional recovery programs such as neurotransmitters (GABA, serotonin, dopamine), blood sugar imbalance, and nutrient deficiencies like B6 and zinc (pyroluria).

Specific supplements that boost your GABA

Holy basil

Lemon balm

Passion flower

 Inositol

L-theanine
About Jolene Park:
Jolene Park coaches high achieving professionals who want to eliminate alcohol and sugar cravings and reduce their anxiety by using real food, high-quality nutrients and cutting-edge mind/body techniques.
Shownotes: www.hellosomedaycoaching.com/25
Grab your  Free Sober Girls Guide To Quitting Drinking
Connect with Jolene Park
Visit Jolene's Website: https://www.healthydiscoveries.com/ 
Follow Jolene on Instagram @jolene_park
Watch Jolene's TEDx talk: https://www.healthydiscoveries.com/tedx-talk/ 
Listen to the Editing Our Drinking and Our Lives Podcast with Jolene Park & Aidan Donnelley Rowley
Connect with Casey McGuire Davidson
Website: www.hellosomedaycoaching.com
Instagram: Casey @ Hello Someday Coaching (@caseymdavidson)
Facebook: https://www.facebook.com/HelloSomeday 
Listen to more podcast episodes to drink less + live more.
ABOUT THE HELLO SOMEDAY PODCAST
The Hello Someday Podcast helps busy and successful women build a life they love without alcohol. Host Casey McGuire Davidson, a certified life coach and creator of The Sober Girl's Guide to Quitting Drinking, brings together her experience of quitting drinking while navigating work and motherhood, along with the voices of experts in personal development, self-care, addiction and recovery and self-improvement. 
Whether you know you want to stop drinking and live an alcohol free life, are sober curious, or are in recovery this podcast is for you.
In each episode Casey will share the tried and true secrets of how to drink less and live more. 
Learn how to let go of alcohol as a coping mechanism, how to shift your mindset about sobriety and change your drinking habits, how to create healthy routines to cope with anxiety, people pleasing and perfectionism, the importance of self-care in early sobriety, and why you don't need to be an alcoholic to live an alcohol free life. 
Be sure to grab the Free Sober Girl's Guide To Quitting Drinking right here.
Are you subscribed to my podcast? If you're not, I want to encourage you to do that today. I don't want you to miss an episode.
I'm adding a bunch of bonus episodes to the mix and if you're not subscribed there's a good chance you'll miss out on those. Click here to subscribe in iTunes!
Now if you're feeling extra loving, I would be really grateful if you left me a review over on iTunes, too. Those reviews help other people find my podcast and they're also fun for me to go in and read. Just click here to review, select "Ratings and Reviews" and "Write a Review" and let me know what your favorite part of the podcast is. Thank you!
OTHER WAYS TO ENJOY THIS POST: