For many years of my life drinking wine was my favorite hobby.
I loved the way drinking made me feel.

I used it to celebrate, commiserate, fuel conversations, treat myself, gloss over awkwardness, numb anger, work through the evenings and alleviate boredom.
I loved opening the bottle of wine before dinner.
I loved going to a wine bar and ordering a glass of red.
I loved getting under a blanket on my couch and turning on a movie with my wine glass on the side table next to me. 
I used to think about drinking a lot, and I also made a lot of rules for myself about when, how much or how often I would drink.
You see I cared so much about drinking that I consciously decided to moderate it proactively so that I would never have to give it up completely.
And My thoughtful and pragmatic approach worked – until it didn't.
It worked until the cycle – of thinking about drinking, moderating my drinking, recovering from drinking, deciding to take a break from drinking and then drinking again – took over more and more of my life.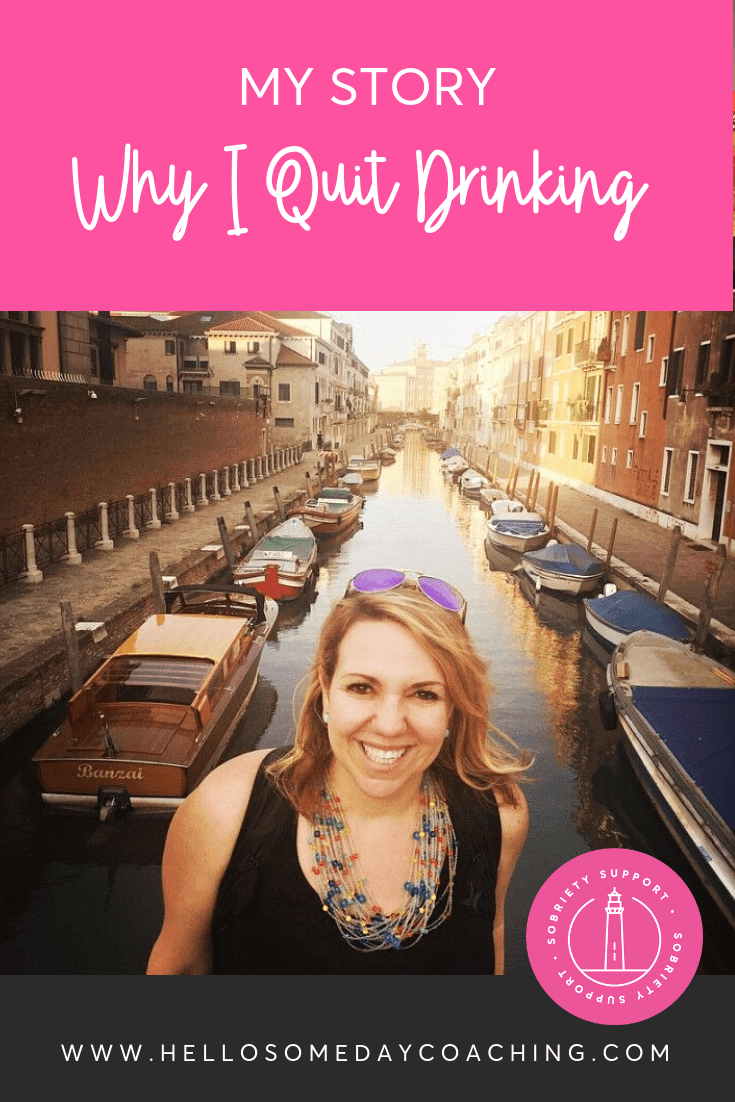 But it didn't start that way. 
I started drinking a lot in college—when we spent every night that we were not in the library hanging out around a keg.  After college, beer parties transitioned to wine and dancing in Washington D.C. in my early 20s. 
When I moved to Seattle, drinking turned into post-work happy hours at the bar across the street from the office with co-workers, picking the 'right' bottle of wine at a new restaurant with my boyfriend, and long dinner parties with good food, drinks and friends as newlyweds.
I went on wine tasting weekends to Sonoma and Napa. My husband and I traveled to Italy and shared carafes in Tuscany. We visited Croatia, Paris and Australia happily toasting our way through incredible cities. 
We drank in the sunshine on boats and in candlelight at romantic restaurants. 
These were my drinking highlights, and I held on to them tightly.

 
Working alone at a wine bar.
And at different times over the years I would tell myself that I would only drink at home, or (alternatively) only drink when out with friends.
I would make a rule that I would only drink on weekends, only drink 2 drinks a night at home, or only 3 times a week.
I would take a month off to prove that I could go without drinking or stop drinking to achieve a specific goal like training for a race or losing 10 pounds.
Managing and moderating my drinking –while trying to keep up my commitments to work, family, kids, home and fitness—took a lot focus.
That meant there wasn't much energy left for the other dreams and goals in my life.
And even though things still looked pretty good on the outside, my drinking was starting to do damage on the inside. 
I would cringe in the morning as I put on eyeliner and looked into my glassy and bloodshot eyes.
I'd drive my kids to daycare and turn towards my office with a headache and a hangover. 
And little and big things were starting to slip—
I wouldn't remember the ending of movies I watched the night before.
My husband couldn't wake me up on the couch to come up to bed.
I forgot to replace my son's tooth under his pillow with money from the tooth fairy.
One Christmas Eve I drank a lot and don't remember going to bed. I woke up on Christmas morning horrified to find that I hadn't filled the family stockings – despite gathering the perfect small gifts for each person carefully for months. 
Day by day drinking was taking a larger and more important role in my daily life and plans.
These were my drinking low lights—and I tried my best to ignore them.
Drinking messes with your mind, your memories and your emotions.
As I continued to celebrate "my wine" at the end of another day I was increasingly feeling more lost, anxious and hopeless. I was less confident and optimistic than I used to be. I was more fearful, negative and defensive.
I gained more weight and had trouble finding the motivation for the morning workouts I used to love. I was unhappy and couldn't figure out why I was unhappy. I felt righteous and indignant and put upon—despite by all measures having a pretty great life–and I couldn't shake those feelings.
At some point I got sick and tired of feeling sick and tired. Weeks and months and years were flying by and I was still treading water in the same sad cycle.
I had tried to drink less on my own. I'd tried to take a break and stop drinking relying on sheer willpower. It didn't work. Nothing was changing.
It was time to bring in reinforcements.
Trying to quit drinking on my own, trying harder and failing over and over again, was exhausting and demoralizing.
I finally found a coach to work with one-on-one, to get out of my own head and find support, feedback and new tools to get out of the cycle I was in.
And it helped. A lot.
Choosing to work with a coach to stop drinking was the kindest thing I had done for myself in years. 
On the day I stopped drinking my coach said to me:
No one wants to quit drinking. You want to feel better.

And you have to trust me that if you quit drinking you are going to feel better.
She was right.
A few years after I quit drinking I decided to become a Certified Professional Life Coach to support other women in opening up space in their lives for true happiness and the energy to achieve their dreams.
If you drink too much or too often, finding a coach to support you in stopping is the first and most important step you'll take in designing a LIFE YOU LOVE. 
Since I've quit drinking I've traveled to Venice and Croatia again and this time jumped off the roof of a boat to swim in the Adriatic Sea without a hangover.
I've slept in a yurt with my best friend on an island yoga retreat and felt fully at peace.
I've hosted dinner parties and holiday celebrations and summer BBQ s at my home without a beer in my hand. 
I've slept in a cave house on a Greek Island with my husband and wandered the streets of Amsterdam without needing alcohol to enhance the experience. 
I've done the Wanderlust Mindful Triathlon 3 times and felt fully alive.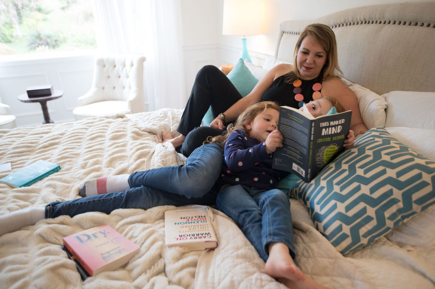 Life these days. Hanging out with my kids, without a headache.
I've gone to dance parties and watched the sunrise on the coast of Mexico.
I've laid on Laguna Beach with my husband and talked for hours.
And I've done it all with a clear memory and without a single hangover.
Your life doesn't end when you decide to stop drinking.  It's actually just the start of a beautiful new beginning.
If you're interested in learning more about how coaching can support you in quitting drinking, I'd love to talk to you!
Working with a coach, you'll take practical, joyful and empowering steps to turn the focus of your life from drinking (and not drinking) to making your other dreams a reality.
You'll have help in letting go of previous patterns to create new rituals that will fill you up and bring you joy and peace.
You'll be able to reframe quitting drinking to be a positive and powerful choice you are making to improve your life, health, relationships and happiness.
You're going to exchange headaches + hangovers for joy, peace + pride.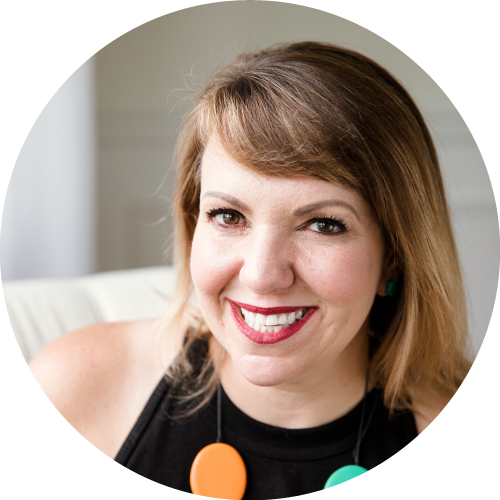 About The Author
I'm Casey McGuire Davidson, a certified life, mindset, sobriety and success coach. 
I work with busy, successful women who are ready to drink less and live more. 
If you're reevaluating your relationship with alcohol and have decided that drinking isn't working in your life anymore I'd love to talk to you.
You can find more about my work and private coaching, as well as additional support resources at hellosomedaycoaching.com.