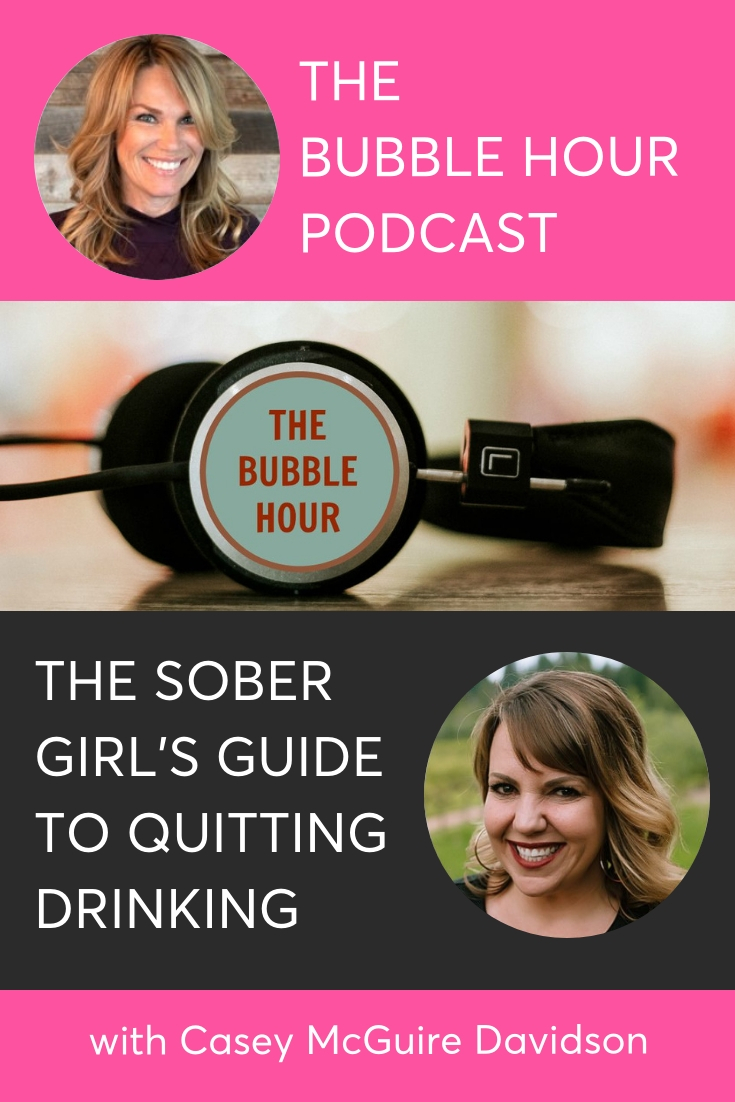 Wondering what life would look like without alcohol in it?
Listen to this Bubble Hour Podcast episode and find out.
In it, Jean McCarthy & I talk early sobriety, quitting drinking and the sweet life on the other side of alcohol. 
 Hi, I'm Casey.
Mom, Wife, Life Coach, & Ex Red-Wine Girl. 
In this episode of The Bubble Hour (a podcast where real women tell real stories of addiction and recovery) I was interviewed about why I started reevaluating my relationship with alcohol, my (less-than-successful) attempts to moderate my love of red wine, what led me to decide to quit drinking completely, and how I did it. 
Jean McCarthy, host of The Bubble Hour Podcast and author of the UnPickled Blog, and I chat about… 
How my drinking in college turned to happy hours after work, wine tasting weekends and eventually a bottle of wine a night habit.
How I (slowly) accepted that drinking was holding me back from my best life.
Why moderation didn't work for me and why it's EASIER not to drink. 
The fears I had about what my life would look like without wine glasses and happy hours.
Who I told about my efforts to stop drinking, what I said, and how I found support.
The specific resources I used to help me quit drinking, both in my first 30 days and beyond.
Why I don't label myself an alcoholic.
Why I was "recovering" when I was drinking – and now I'm "living".
Why sober travel is the best (and how I survived a trip to Europe with my mom, husband, son and extended family at 4 months sober!) 
What my life looks like now – managing a full time job, 2 kids, marriage, life coaching, friendships, workouts, vacations and self-care – WITHOUT drinking. 
Why sober girlfriends are the absolute best and how to find your sober tribe.
Setting boundaries in early sobriety & releasing your need to be a people-pleaser. 
Our favorite yoga and beach retreats and why they are important to building a life you love.
PLUS more tips from the Free 30-Day Guide To Quitting Drinking, 30 Tips For Your First Month Alcohol-Free.
P.S. If you're just starting this journey, and wrapping your head around the idea that you may want to stop drinking, I know this is scary.
I know this is hard.
And I want you to know that you're not alone and there is nothing wrong with you.  
You can do this! And if you'll let me, I'd love to help. 
If you're interested in one-on-one support, guidance, accountability and resources through private coaching, I'd love to talk to you.
Contact me for a free 30-Minute Discovery Call. No pressure. We can chat to see if coaching is a good fit for you.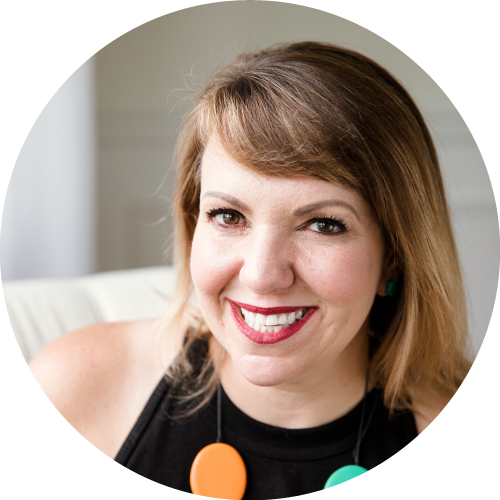 About The Author
I'm Casey McGuire Davidson, a certified life, mindset, sobriety and success coach. 
I work with successful women who are ready to drink less and live more. 
If you're reevaluating your relationship with alcohol and have decided that drinking isn't working in your life anymore I'd love to talk to you.
You can find more about my work and private coaching, as well as additional support resources at hellosomedaycoaching.com.