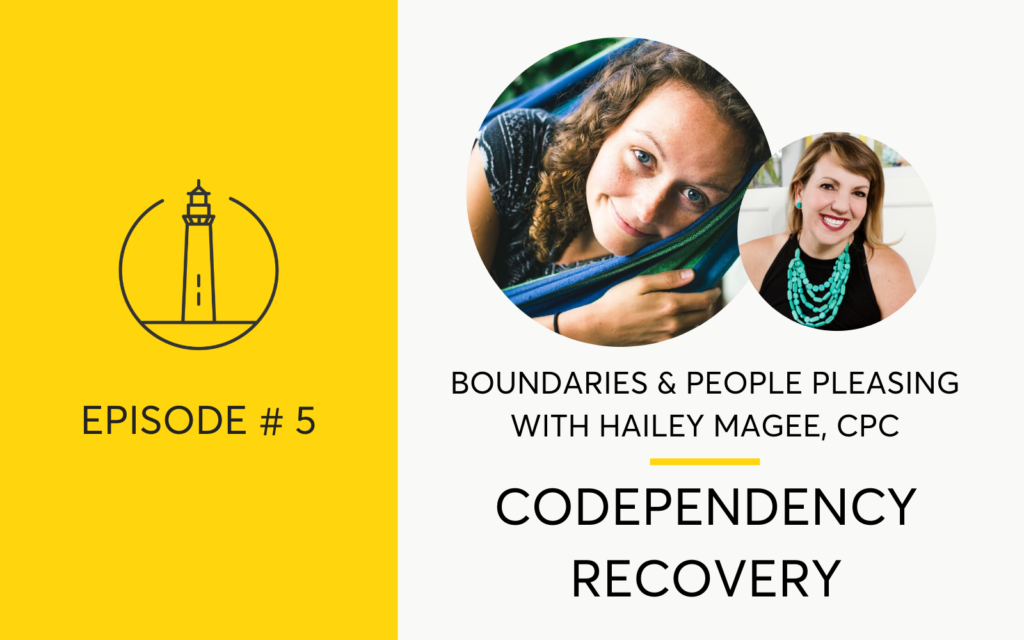 Do you put others' needs, wants, and values ahead of yours?
Do you need help with setting boundaries in your relationships and around your sobriety?
If so, you need to listen to this episode of The Hello Someday Podcast with guest Hailey Magee!
Hailey is a certified codependency recovery coach who has worked with over 100 clients across the United States, Canada, Ireland, South Africa, and more break free from the shackles of codependency.
In this conversation Hailey dives deep into how to become the woman you want to be and what that looks like without alcohol. 
Speaking your truth, setting boundaries, and putting yourself first is not something that comes easy. You have to work for it everyday. The more you do, the easier it will be to live a life you love.
In this episode, you'll learn:
The meaning of codependency recovery

How to master the art of speaking your truth

How codependency shows up in your relationship with friends, family and your partner

How to find the space you need on your road to recovery
RESOURCES AND LINKS MENTIONED IN THIS EPISODE
Author mentioned in episode: Harriet Lerner https://www.harrietlerner.com
Read the Blog for more strategies on building a life you love without alcohol.
ABOUT THE HELLO SOMEDAY PODCAST
The Hello Someday Podcast helps busy and successful women build a life they love without alcohol. Host Casey McGuire Davidson, a certified life coach and creator of The Sober Girl's Guide to Quitting Drinking, brings together her experience of quitting drinking while navigating work and motherhood, along with the voices of experts in personal development, self-care, addiction and recovery and self-improvement. 
Whether you know you want to stop drinking and live an alcohol free life, are sober curious, or are in recovery this podcast is for you.
In each episode Casey will share the tried and true secrets of how to drink less and live more. 
Learn how to let go of alcohol as a coping mechanism, how to shift your mindset about sobriety and change your drinking habits, how to create healthy routines to cope with anxiety, people pleasing and perfectionism, the importance of self-care in early sobriety, and why you don't need to be an alcoholic to live an alcohol free life. 
Be sure to grab the FREE SOBER GIRL'S GUIDE TO QUITTING DRINKING right here.
Are you subscribed to my podcast? If you're not, I want to encourage you to do that today. I don't want you to miss an episode.
I'm adding a bunch of bonus episodes to the mix and if you're not subscribed there's a good chance you'll miss out on those. Click here to subscribe in iTunes!
Now if you're feeling extra loving, I would be really grateful if you left me a review over on iTunes, too. Those reviews help other people find my podcast and they're also fun for me to go in and read. Just click here to review, select "Ratings and Reviews" and "Write a Review" and let me know what your favorite part of the podcast is. Thank you!
OTHER WAYS TO ENJOY THIS POST: