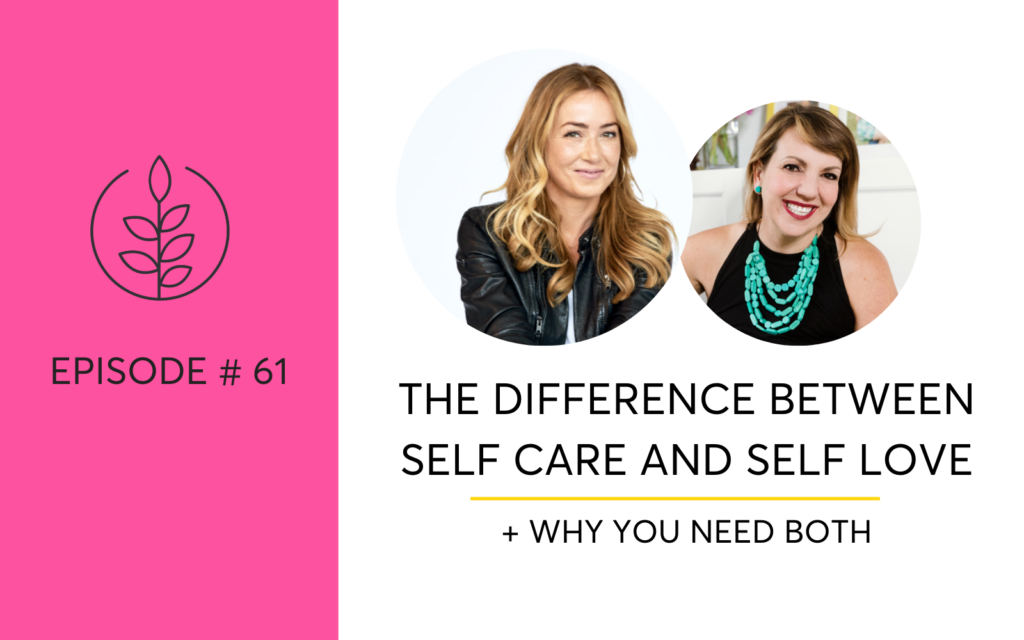 Self Care & Self Love In Sobriety
What does your self love practice look like? Are you chasing love and acceptance from others instead of finding love within yourself? 
Self love means taking care of your needs and not sacrificing your well-being to please others. Accepting yourself first is the first step to healing. 
Today, I'm talking with self love expert Aubree Nichols who has spent her entire trying to fill her insides with things on the outside only to feel unworthy, lost, and ultimately unfulfilled.
Aubree is talking diving deep into her eating disorder, her battle with addiction and why learning to love herself helped her get sober 15 years ago. 
Aubree Nichols is a self love advocate and a writer for Vogue, LA magazine and The Observer. Her superpower lies in her unique ability to share vulnerably about her struggles along the way. From addiction, divorce, eating disorders, to building her empire, Aubree's raw, real, "tell it like it is" take on her diverse life experiences never fails to connect, engage and empower audiences.
In this episode, Aubree and I discuss:
Aubree's recovery journey from a eating disorder and addiction

The difference between self care and self love

How to talk back to your inner critic/mean girl voice

Why you need people in your life who love you, uplift you, and respect you

The importance of gratitude and appreciation for yourself

How love for yourself improves all of your relationships

How past trauma shapes our lives and how to rewrite your script

What mirror work is and how it can help you in recovery
Links & resources mentioned in the episode
Episode 42|  Breathwork: Calm Your Nervous System, Reduce Anxiety + Increase Joy
Want more support, resources and tools to help you go alcohol-free?
You can Drink Less + Live More today with The Sobriety Starter Kit. It's the private, on-demand coaching course you need to break out of the drinking cycle – without white-knuckling it or hating the process.
Grab the  Free Sober Girls Guide To Quitting Drinking, 30 Tips For Your First 30 Days
More about Aubree Nichols
Aubree is working on my first memoir,

Enough

, that will inspire women to reclaim their power and cultivate a loving relationship with themselves and is passionate about inspiring women to cultivate a loving relationship with themselves and reclaiming their power.
To learn more about Aubree, head over to https://www.aubreenichols.com/
Follow Aubree on Instagram for your daily dose of positivity and self love, The Science of Self Love (@aubree.nichols)
Connect with Casey
Take a screenshot of your favorite episode, post it on your Instagram and tag me @caseymdavidson and tell me your biggest takeaway!
ABOUT THE HELLO SOMEDAY PODCAST
The Hello Someday Podcast helps busy and successful women build a life they love without alcohol. Host Casey McGuire Davidson, a certified life coach and creator of The Sober Girl's Guide to Quitting Drinking, brings together her experience of quitting drinking while navigating work and motherhood, along with the voices of experts in personal development, self-care, addiction and recovery and self-improvement. 
Whether you know you want to stop drinking and live an alcohol free life, are sober curious, or are in recovery this podcast is for you.
In each episode Casey will share the tried and true secrets of how to drink less and live more. 
Learn how to let go of alcohol as a coping mechanism, how to shift your mindset about sobriety and change your drinking habits, how to create healthy routines to cope with anxiety, people pleasing and perfectionism, the importance of self-care in early sobriety, and why you don't need to be an alcoholic to live an alcohol free life. 
Be sure to grab the Free Sober Girl's Guide To Quitting Drinking right here.
Are you subscribed to my podcast? If you're not, I want to encourage you to do that today. I don't want you to miss an episode.
I'm adding a bunch of bonus episodes to the mix and if you're not subscribed there's a good chance you'll miss out on those. Click here to subscribe in iTunes!
Now if you're feeling extra loving, I would be really grateful if you left me a review over on iTunes, too. Those reviews help other people find my podcast and they're also fun for me to go in and read. Just click here to review, select "Ratings and Reviews" and "Write a Review" and let me know what your favorite part of the podcast is. Thank you!
OTHER WAYS TO ENJOY THIS POST: