I used to love drinking wine. It was a big part of my life. Until I decided to stop. 
I was interviewed on the Shameless mom Podcast and shared my story. Listen to hear:  
How I relied on wine to manage my emotional and mental health

What pushed me to attempt 100 days of sobriety

What red wine represented for me and my fear of giving up something I loved so much

How to view giving up alcohol as a positive powerful choice vs sad consequence

The best question to ask yourself if you're thinking about giving up drinking

The pros and cons of different

sobriety programs and why I believe some are better than others for women
I also talk about my free 30-Day Guide To Quitting Drinking, 30 Tips For Your First Month Alcohol-Free and how it can help you.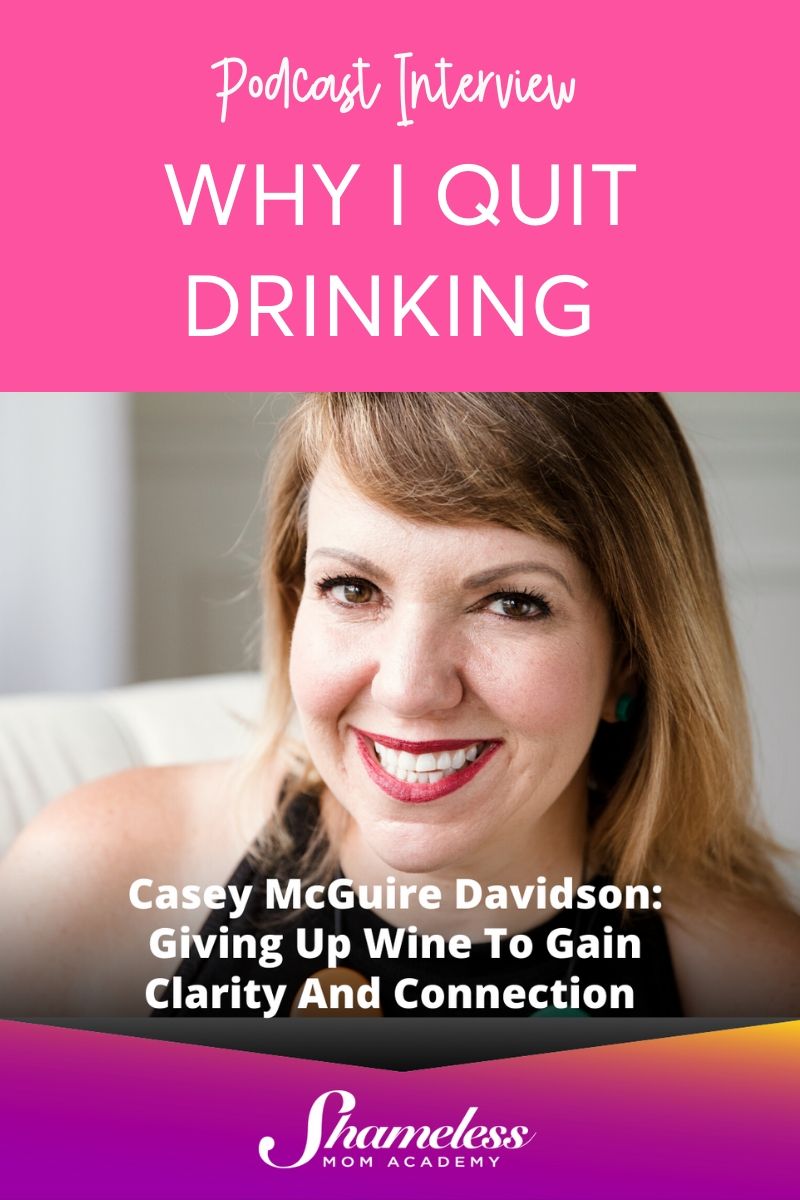 Casey McGuire Davidson: On Giving Up Wine To Gain Clarity and Connection. 
The Shameless Mom Academy Podcast

I had a blast chatting with Sara Dean on The Shameless Mom Academy Podcast about being a "red wine girl". We talk about why drinking was a big part of my life and identity throughout college & while climbing the corporate ladder. How drinking showed up in my marriage & with my kids. And what made me decide that it was time to stop drinking and build a life I love without alcohol. 

Watch the video below to learn more about the guide and what's inside. 
In the guide to quitting drinking you'll find 30 Tips for your first 30 Days, support, resources, and links to podcasts and online resources that you can access at no cost. 
Quitting drinking is hard to do on your own, and it's easier and more joyful with support and connections with other people who get it. 
And I hope as you listen to this audio recording you'll know that you're not alone, and that there is nothing wrong with you.
Once you start this process, I hope you'll begin to think of quitting drinking as the ultimate act of self care.
And if you're interested in one-on-one support, guidance, accountability and resources through private coaching, I'd love to talk to you.
Contact me for a free 30-Minute Discovery Call. No pressure. We can chat to see if coaching is a good fit for you. 
About The Shameless Mom Academy Podcast

Motherhood is a challenge. Daily. Being shameless is required if you want to build a life and a legacy you love. The Shameless Mom Academy is here to give you the tools to bridge the gap between motherhood and living the life of your dreams. And I want you to know that you're not alone.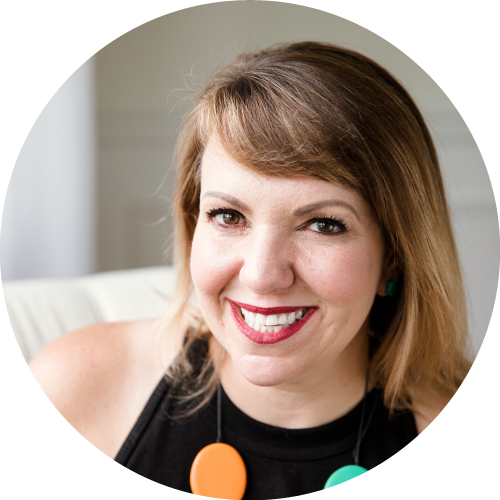 About The Author
I'm Casey McGuire Davidson, a certified life, mindset, sobriety and success coach. 
I work with successful women who are ready to drink less and live more. 
If you're reevaluating your relationship with alcohol and have decided that drinking isn't working in your life anymore I'd love to talk to you.
You can find more about my work and private coaching, as well as additional support resources at hellosomedaycoaching.com.