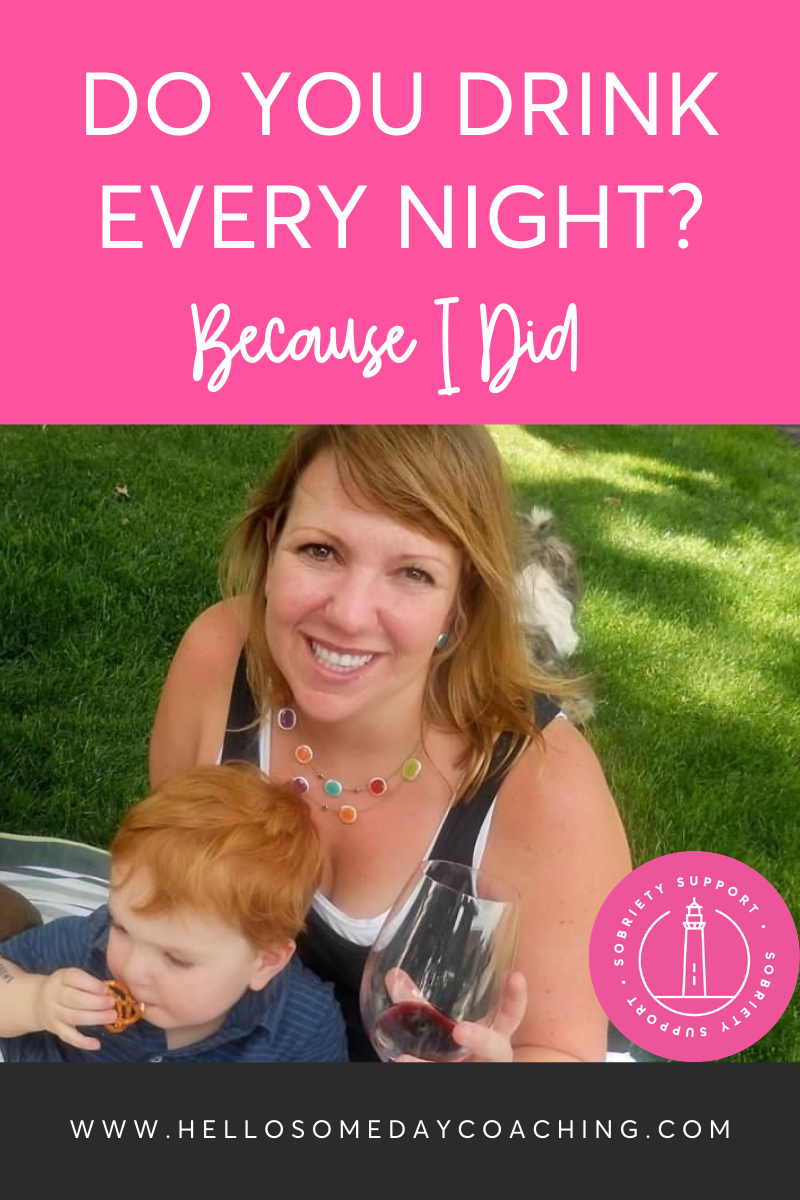 Do you drink every night? I did. 
Before I quit drinking, I drank wine 7 nights a week, 365 nights a year.
And at the time it didn't feel like anything dramatic. It was just what I did.
Lots of people have wine with dinner, right? I just happened to have a bottle of wine each night, instead of a glass…
I was a successful working woman, a wife, a mom of two great kids.
I worked hard each day to keep it all together.
And wine was my treat. It was my reward after doing so much for everyone else. And I loved it. 
Here's what it looked like for me. Tell me if you can relate to this.
I usually picked up the kids, came home after work, and opened a bottle of wine when I started cooking dinner (the moment I walked in the door).
I had a glass while cooking dinner, a glass while eating dinner, a glass while doing the dishes and helping with homework, and would finish off the bottle watching TV after the kids went to bed.
Sometimes I had more. I almost never had less.
Some days I went to happy hour with coworkers, or dinner parties with friends, or date nights with my husband, or girls nights out. Those were the 'drinking occasions'.
But my consumption of wine was pretty steady regardless of the evening activities.
I drank a bottle, or a bottle and a half of wine a night. Every night. That's just what I did.
Occasionally my husband would comment on it, but usually it was just something that was an unspoken part of our lives.
My drinking was the elephant in the room.
I had other things going for me that deflected attention away from my attachment to red wine.
I had a busy job, close friends, great kids, and a loving marriage.
I kept busy. I helped people and was actively participating in my kids lives.
I went on business trips, handled the Halloween costumes, split the household work and was a good partner.
And I worked hard to not bring attention to exactly how much I was drinking and how shitty I felt in the mornings.
I kept all of my (very muddled and conflicted) feelings about drinking inside, because I didn't want anyone to know how much of my energy was absorbed by wanting to drink and worrying about my drinking.
Now that I look back I can see that drinking made me feel relaxed and fuzzy and happy for about 3 hours a night.
For the other 21 hours every day it made my life harder, unhappier, more hectic, and less peaceful. Even when I was sleeping it made my life worse.
Here's what I wrote myself about why I wanted to quit drinking.
It paints a pretty accurate picture of what was going on in my head underneath the "busy working mom persona" I presented to everyone around me.
"I want to feel better. I want to wake up without a hangover. I want to stop wondering what I said last night or if my husband's mad at me. I want him to stop asking me how I feel in the morning. I want to remember the shows I watch at night. I want to stop waking up at 3 am with my mind racing and not being able to fall back to sleep. I want to look in the mirror and not see yellow, glassy, bloodshot eyes. I want to feel optimistic and be proud of myself again. I want to feel free and happy and healthy. I want to stop breaking promises to myself. I want to stop worrying about what my drinking is doing to my body and my mind. I want to stop feeling shaky. I want my anxiety to go away".
If you haven't yet quit drinking, stop now and write down how you feel and WHY you want to quit.
If you want, you can email me and tell me why you want to stop.
Or you can join my favorite 'booze free' private Facebook group. 
It helps to tell another person.
You deserve to feel better.
You're on the right path.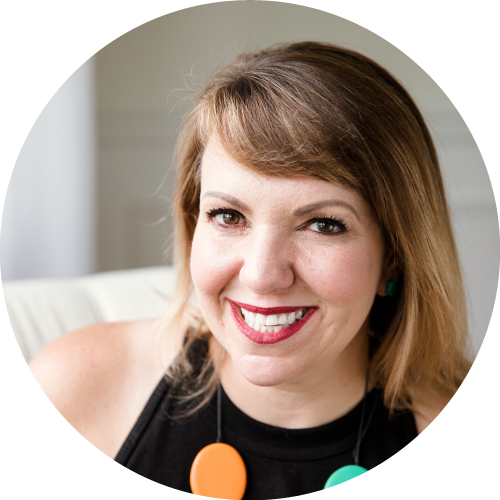 About The Author
I'm Casey McGuire Davidson, a certified life and sobriety coach. 
I work with successful women who are ready to drink less and live more. 
If you're reevaluating your relationship with alcohol and have decided that drinking isn't working in your life anymore I'd love to talk to you.
You can find more about my work and private coaching, as well as additional support resources at hellosomedaycoaching.com.