PRIVATE COACHING TO
Quit Drinking
CREATE A LIFE YOU LOVE WITHOUT ALCOHOL
Why Dive In
You deserve a life you love.
You work hard every day to accomplish a lot. You're smart, capable, and productive. 
You take care of people.
You manage work deadlines and finances, business trips and family vacations, school conferences and sports practices. 
OH, AND YOU'RE PROBABLY DRINKING TOO MUCH.   
Drinking is your favorite way to relax after a long day, but waking up at 3 am with anxiety is getting old, and starting work with a hangover is awful.
If you drink more (or more often) than you want to, if you create rules for yourself about when or how much you'll drink and can't stick to them, if reaching for wine each night is getting in the way of living your best life—you're not alone.
Trying to cut back on your drinking alone is hard.
You need support. And a road map.
You want a private, empowering, personalized and rewarding plan to stop drinking that will meet you where you are and provide the resources, tools and support to get you where you want to go.
You're a busy woman who has realized that drinking isn't working in your life anymore, have tried to moderate in the past and haven't been successful.
You're excited to see how amazing you can feel and how awesome life can be after 100 days without alcohol.
You're looking for positive and confidential support to quit drinking with a clear road map for success and defined milestones along the way.
You're not into 12-step programs, meetings, sponsors, labeling yourself as an alcoholic (you don't need to and it doesn't matter) or saying you're powerless over alcohol.
What is Private Coaching to Quit Drinking?
The Sobriety Starter Kit is a 5-Step Coaching Process to break free of drinking as a coping mechanism and step away from alcohol as your constant companion.
The sobriety starter Kit
coaching package includes
90-Minute In Depth Kick Off coaching Call
To set yourself up for success and build your personalized road map.
Daily Support
Daily text and email support to get you through your first 4 days, your first weekend, your first family gathering, business trips, holidays and all the triggers and cravings along the way.
I'm here to hold your hand through it all.
Personalized Coaching Sessions
Ten (10) 30-Minute Personalized Coaching Sessions with me as we work through the modules.
Session Follow-Up Notes
I'll send detailed session notes following each coaching call with topics covered, insights and next steps.
50-day milestone Core Energy Coaching
Online assessment, detailed report and 90-Minute, personalized and in-depth coaching session.
My coaching framework delivered in 50 on-demand video lessons to support and augment our one-on-one coaching work. It's in-depth support and guidance available whenever you need it.  Click to learn more about the course.
Private resources Portal
Access to your private coaching portal with recommended resources for Days 1-10, 10-20, 20-30, 30-60, 60-100 days and beyond.
Future Life Visioning
Values work and Future Life Visioning to launch you into the life you've dreamed about.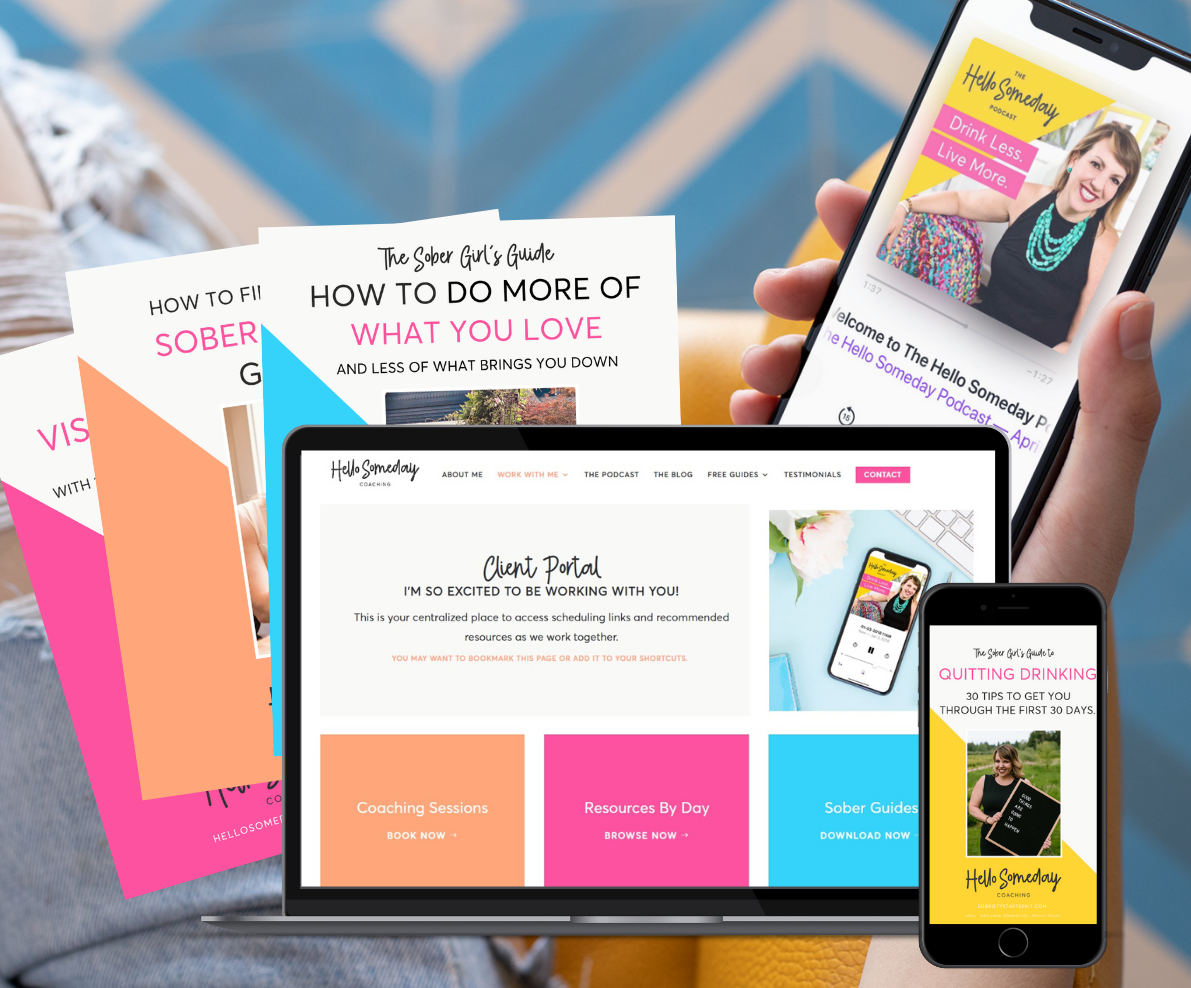 Here's a peek into your private client portal
Sober guides and road maps for each step of the process: Getting started on your alcohol-free path, tools for your sober toolkit, how to set empowering boundaries, steps to do more of what you love and less of what brings you down.
Recommended resources  – what to read and listen to – for your first 10 Days, Days 10-20, 20-30, 30-60, 60-100 and beyond.
Where you'll book your private coaching sessions.
The Sobriety Starter Kit 5 Step Coaching Formula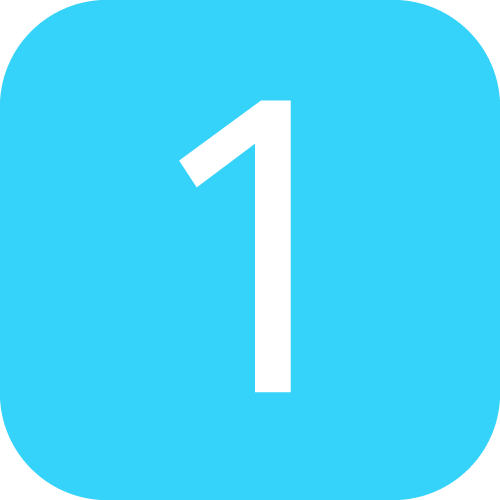 Create Your Sober Foundation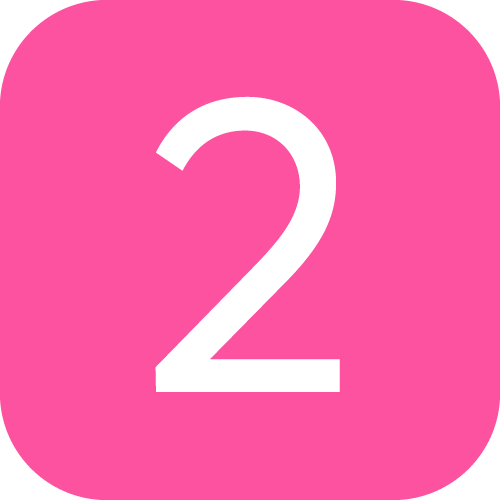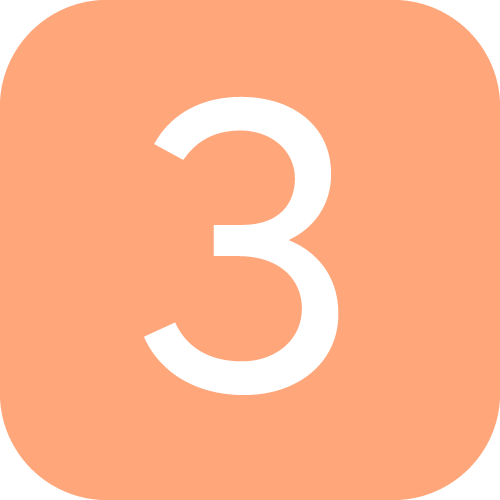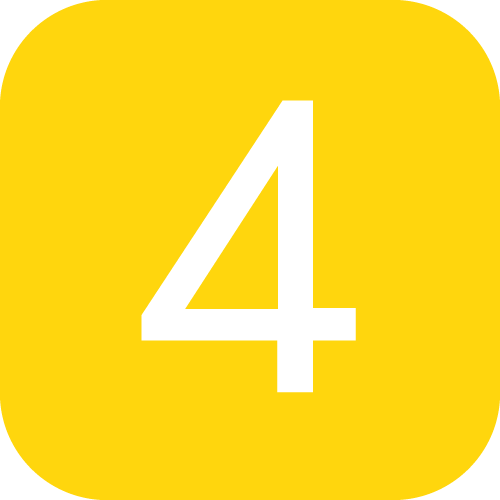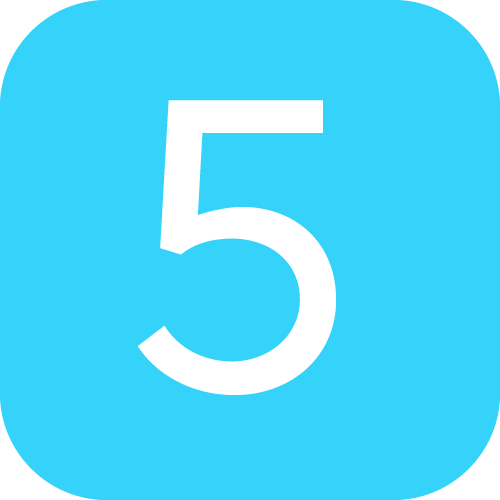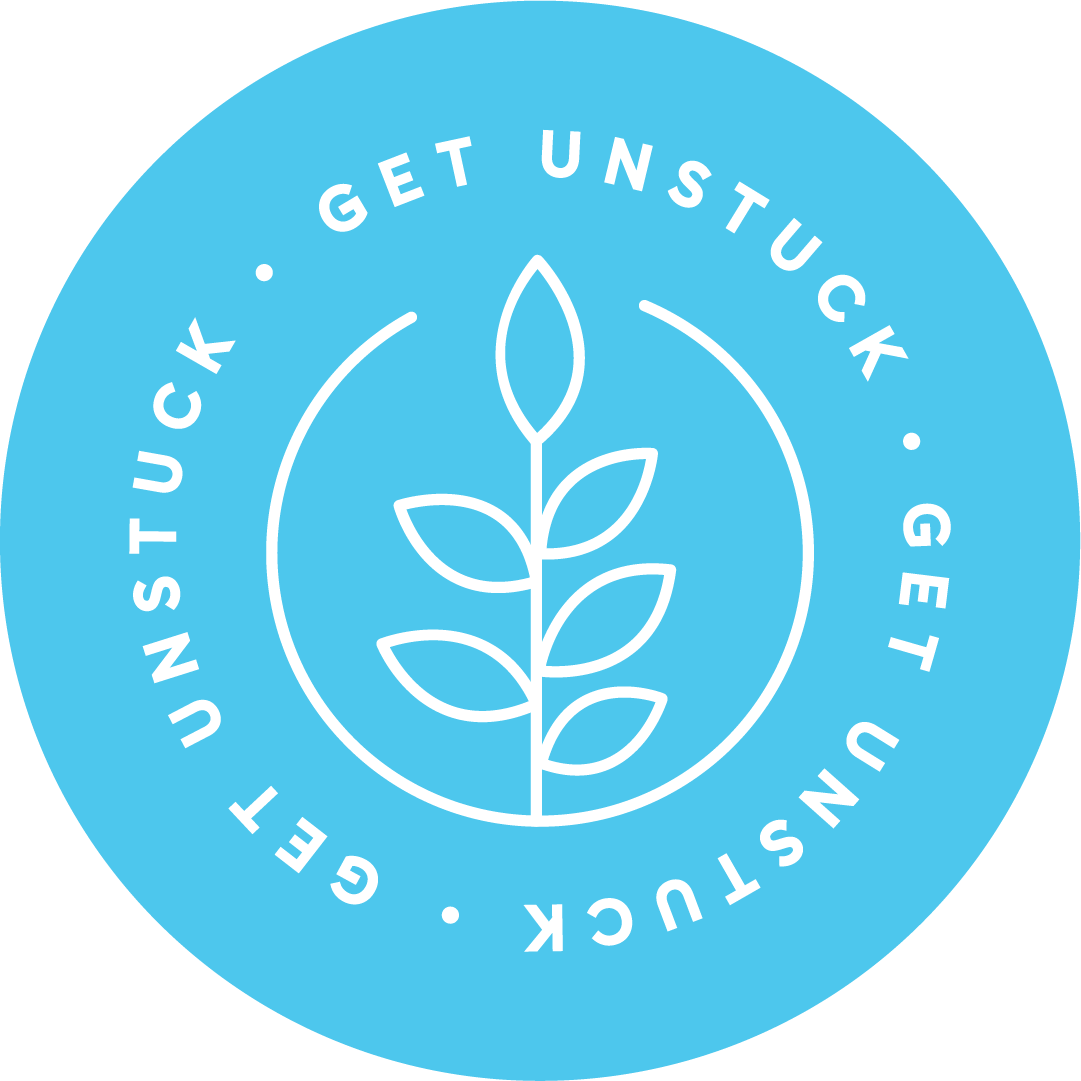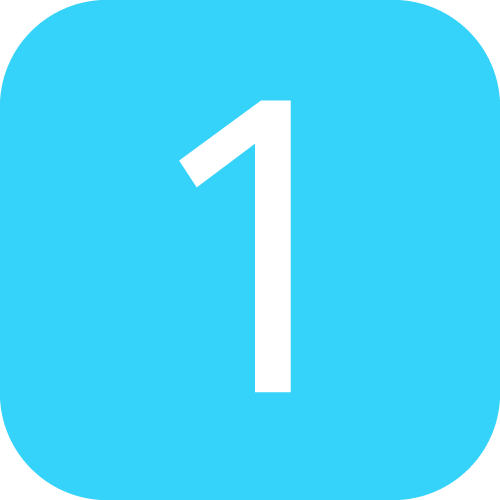 Step 1: Creating Your Sober Foundation
Begins with a 90-Minute, in-depth and personalized kick-off coaching session. 
The work we'll do together includes:
Assessing your environmen

t, what you drink, when you drink, your work and home schedule, routines and habits.

Understanding your triggers and sources of sober support.
Setting you up for success.
Personalized coaching and recommendations based on your situation:
What to eat, drink, and have on hand. 

How to get through days 1 and 2, 3 and 4, your first weekend, your evenings and the witching hour.

Surviving cravings during the witching hour. 

How to track your progress in a way that feels positive and empowering

Sober treats – how to reward yourself for the work you're doing without alcohol.
Support resources for creating your sober foundation:
Daily text and email support from me. I'll hold your hand every step of the way.

Access to your private coaching client portal – with recommended tools for Days 1-10. What to read, what to listen to, a proven road map to follow, and step-by-step guides.

30-Minute private coaching sessions (10 over the course of our work together).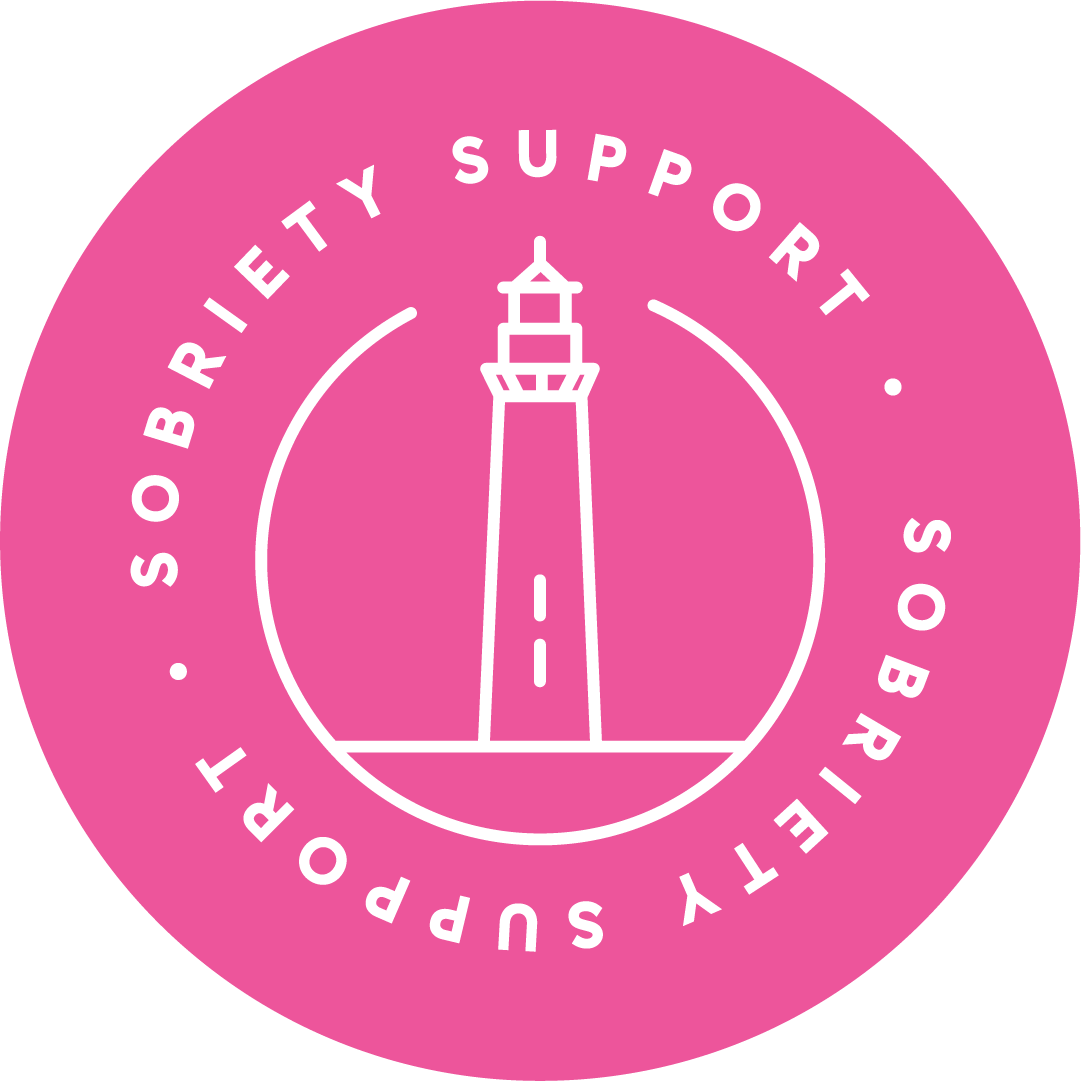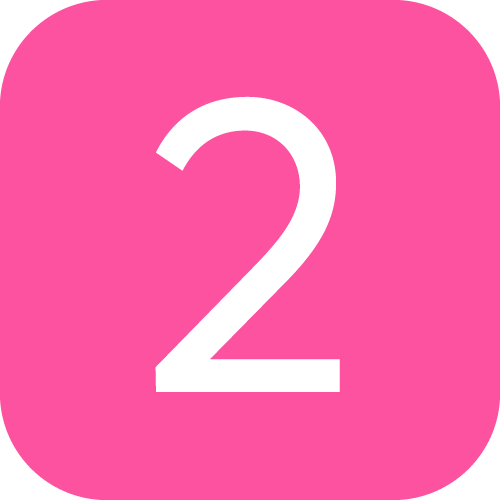 Step 2: Building Sober Muscles
The work we'll do together includes:
How to talk to people about this "not drinking thing"

Avoiding labels and judgement (from yourself and others)

Navigating people, places and situations where you typically drink.  

Working through relationships with your partner and children, your family, friends and coworkers. 

Establishing boundaries and overcoming people-pleasing tendencies

Setting up a self-care routine that works for you, your family and your life

Navigating events as they come up. Holidays, date nights, dinner parties, barbeques, book clubs and business trips. 

Opening yourself up to new sources of sober support and awesome people on the alcohol-free path.
Support resources for building your sober muscles:
Daily text and email support from me. I'll hold your hand every step of the way.

Access to your private coaching client portal – with recommended tools for Days 10- 20 and 20-30. What to read, what to listen to, a proven road map to follow, and step-by-step guides.

30-Minute private coaching sessions (10 over the course of our work together).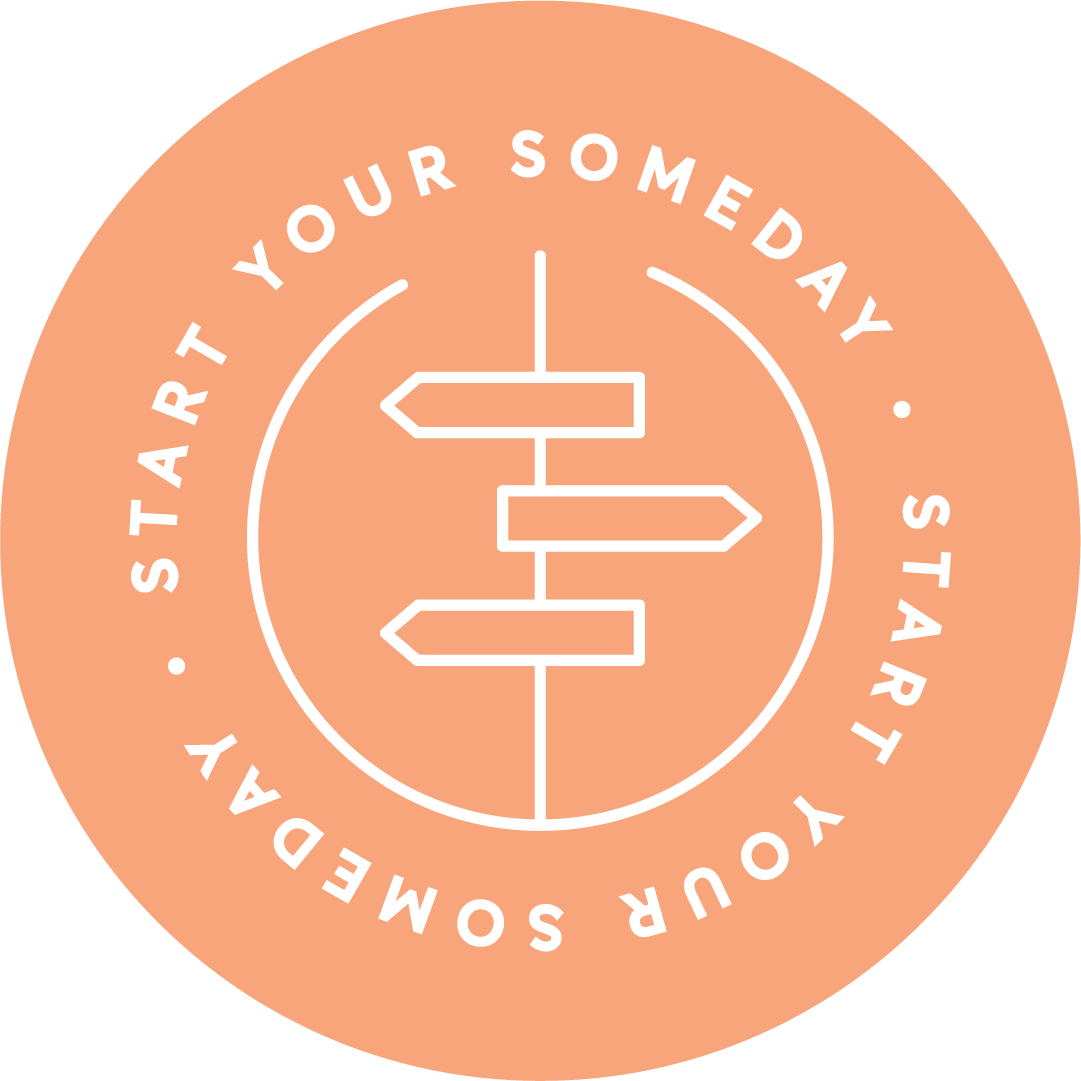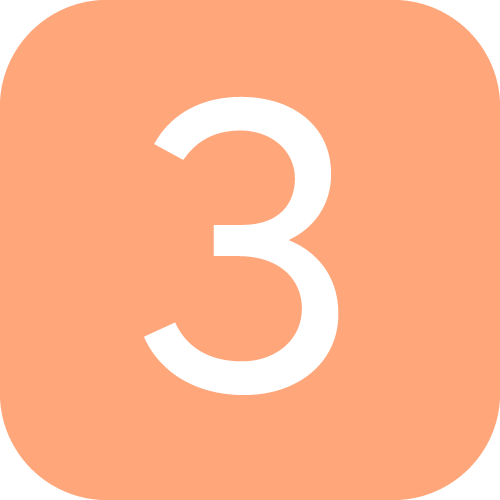 Step 3: Up-level Your Mindset About Life Without Alcohol
The work we'll do together includes:
Digging deep into your beliefs around alcohol, how it is part of your identity and personality. 

Questioning your limiting beliefs about what life will look like without drinking. 

Addressing your fears about what not drinking will mean for your social life and relationships.

Releasing judgement and labels. How to work through your assumptions about what others will think of you or that they'll believe that you have a "problem". 

Reframing quitting drinking as positive and empowering – a choice you are making to improve your life. Something that you are doing to truly take care of your mind, your body, your joy. 

Getting excited about how full and fulfilling your life can be without alcohol

The good stuff. Planning sober dates, adventures, fun. Experiencing contentment, joy and gratitude. 
Support resources for upleveling your mindset:
Daily text and email support from me. I'll hold your hand every step of the way.

Recommended tools for Days 30-60. What to read, what to listen to, a proven road map to follow, and step-by-step guides. 

30-Minute private coaching sessions (10 over the course of our work together).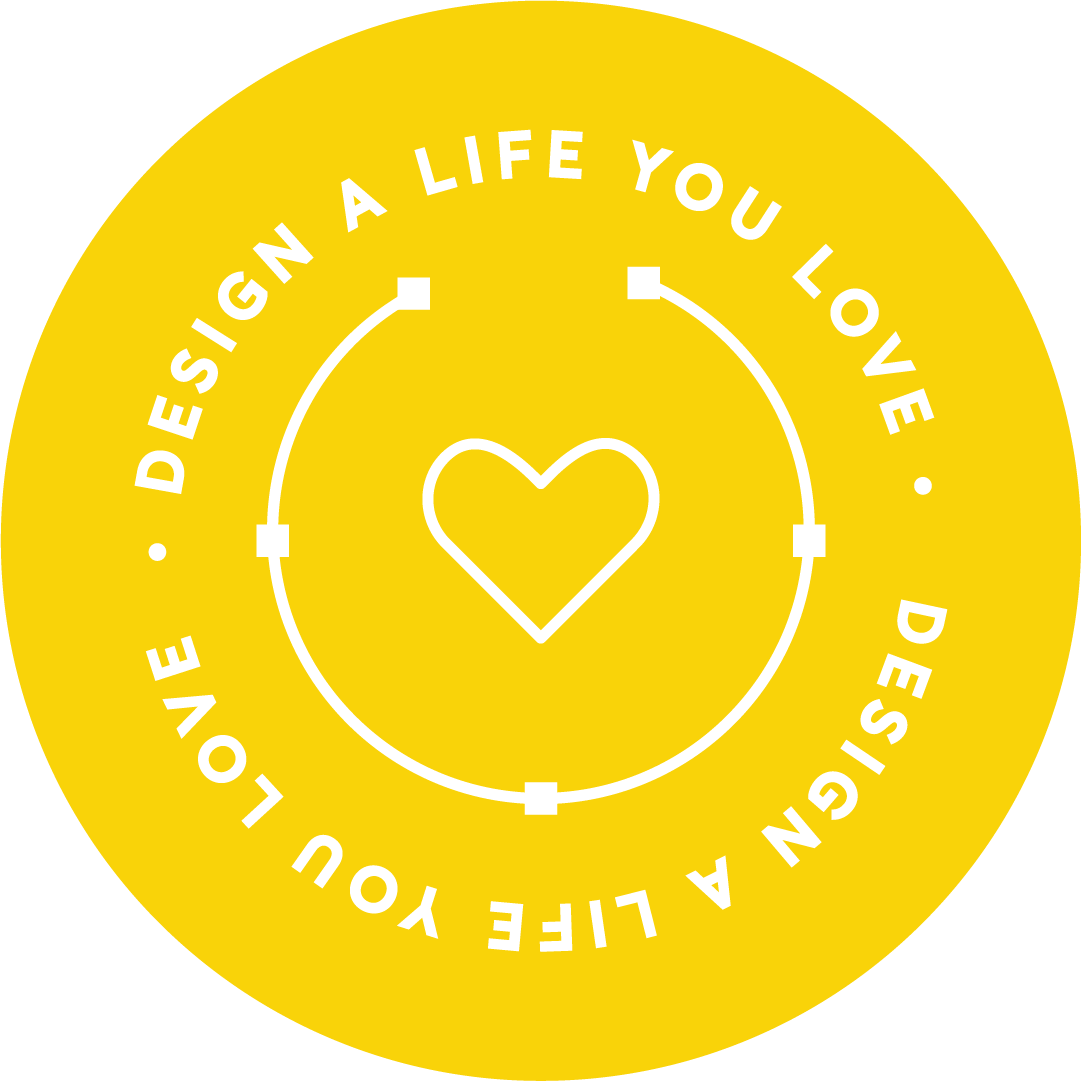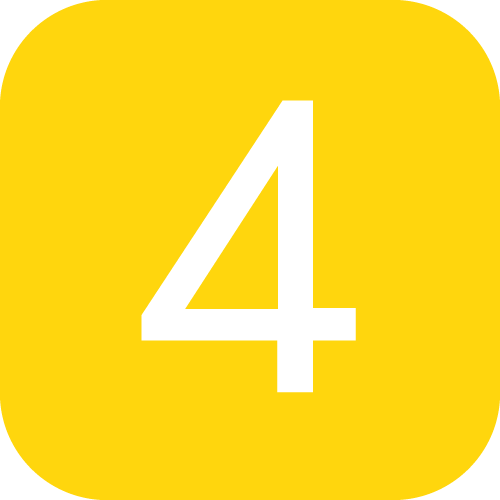 Step 4: Core Energy Coaching
How do you move through life? Are you a caregiver for others who prioritizes the needs of everyone else above yourself? Do you feel like you are constantly navigating people, places and things in your life without the power to change them? Do you feel uncomfortable if you're not "in control".  Or do you approach the world looking for opportunities and from a place of optimism? 
When you hit 50 days alcohol free you'll absolutely love our core energy coaching work!
It will change how you view yourself, your past, your life and the opportunities available to you in the future.
The work we'll do together includes:
Assessing your core energy and mindset – both as you typically navigate life and how it changes in times of stress.  Through

an online assessment and a 90-Minute in-depth coaching session we'll dig into 

how you're responding to situations, opportunities and challenges – as well as the people, places and the things in your life.

Learning how to distinguish between positive energy that is constructive, energizing and expansive, and energy that is draining and is working against you.

Understanding how to navigate the world with less effort and stress – including exploring what energy levels are available to you, how to manage your inner critic and limiting beliefs that are holding you back, and how to prioritize your needs in ways that are a win-win for others. 

Ensuring that the energy with which you approach the world is working for you – not against you. 
Support resources for Core Energy Coaching:
Online Energy Leadership Assessment from The Institute for Professional Excellence In Coaching (IPEC)

In-Depth Written Report with your core energy results as you move through the world and in times of stress

Your life satisfaction ratings

90-Minute Core Energy Coaching Session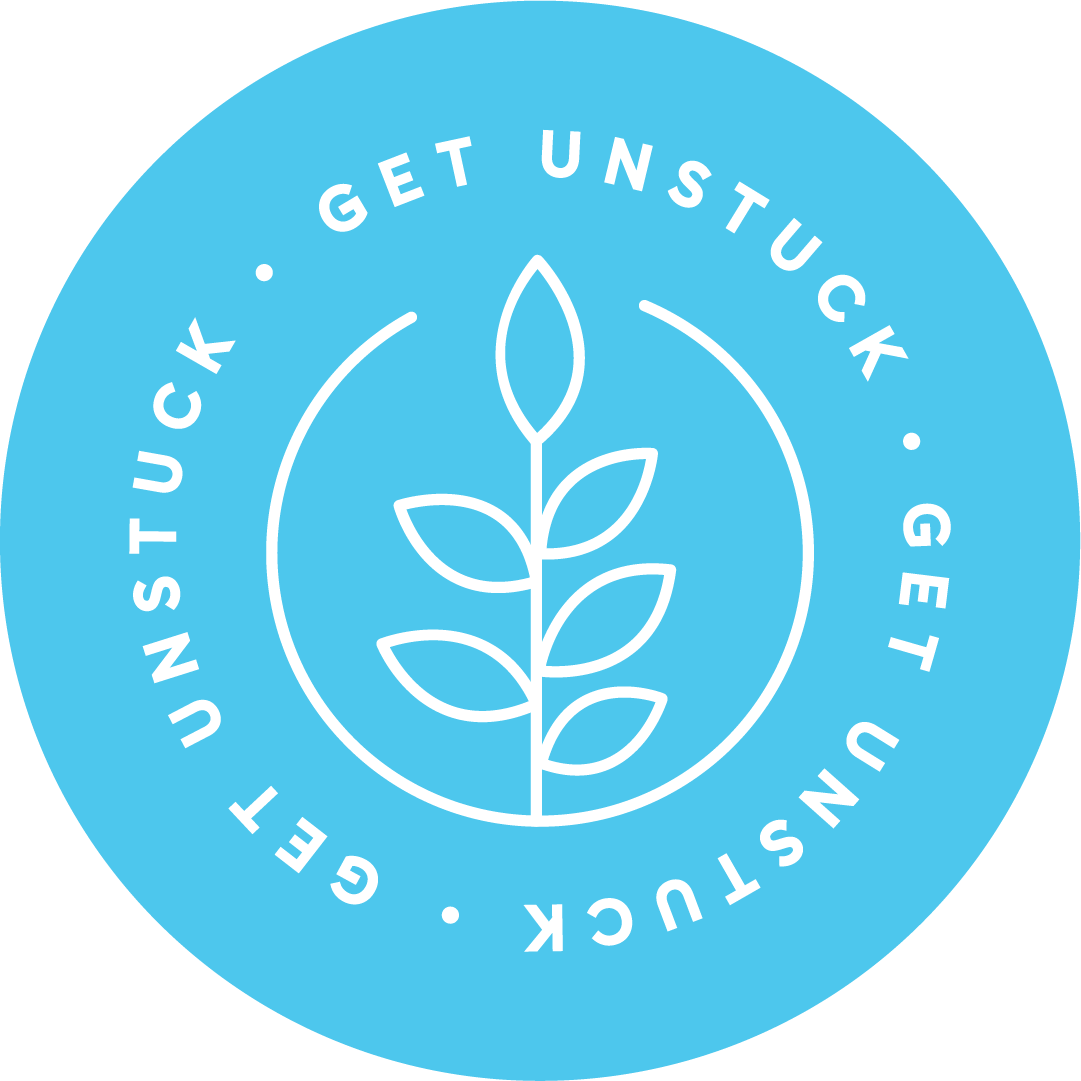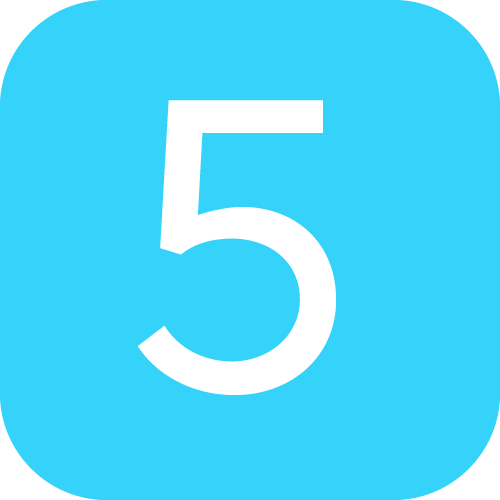 Step 5: Building A Life You Love
The ultimate goal of our work together is to build a life that you truly love and don't want to escape from. Once you get out of the drinking cycle, it's time to look at what more you want to do with your time, energy and talent. We'll work on future life visioning, your untapped potential and taking action – you're ready for the next steps in building a life you love without alcohol!
The work we'll do together includes:
Future Life Visioning – How do you want to live everyday? What have you been tolerating in your life that you want to change? What have you been afraid of that you're now excited to explore? 

Your Values Work – What are the most important values you hold in life? How are the choices and actions you take every day supporting your values?

Integrating the core energy work into up-leveling your life.

The action steps you want to take to build the life you've dreamed about.
Support resources for future visioning and taking action:
Daily text and email support from me. I'll hold your hand every step of the way.

Access to your private coaching client portal – with recommended tools for Days 60-100 and beyond. Vision board starter kit guide and resources, what to read, what to listen to,a proven road map to follow, and step-by-step guides.

30-Minute private coaching sessions (10 over the course of our work together).
Your Investment
$3300 in 3 installments covering 4 to 6 months of 1:1 coaching
The Sobriety Starter Kit 5 Step Formula

Personalized, Private Coaching to Build A Life You Love Without Alcohol

12 Private Coaching Sessions

Detailed Session Notes Following Each Session

Core Energy Coaching Assessment + 90 Minute Debrief

Daily Text and Email Support

The Sobriety Starter Kit Online Coaching Course with 50+ Video Lessons 

Private Client Portal Resources

To take the next step book a free 30-Minute Discovery Call.
We'll talk about what you want in life and where you are right now with drinking, about the work I do with clients, and we'll see if private coaching with me is a good fit for you. 
After Our Sobriety Starter Kit 5 Step Foundational Work
The goal with our coaching work and with your sobriety starter kit is to provide you with a

strong foundation

on which to build the life you love without alcohol.

The sober tools, support, boundaries, mindset, core energy coaching and

self-coaching

skills you have built will serve you for the rest of your life. 
For clients who want to continue to touch base as they navigate opportunities and challenges in life I offer ongoing coaching support sessions as needed. You can purchase a package of 4, 30-Minute Coaching Sessions to be used whenever you want or need them.

As long as you are an active client with a coaching session package – text and email support is available to you at any time.  Set up a session whenever you need one. I'm here for you!
9 months alcohol free! (Now at 1 year +)
As I was reflecting on this milestone today, what strikes me most is just how big and expansive my life is now versus when I was drinking. 
Then, my goal was to get through the day so I could get to my wine.
I had a few close friends and a lot of acquaintances, none of whom knew what was really going on inside my head. 
I felt very little joy (forget about hope), and felt anxious, controlling, and fearful most of the time. 
I was happier watching trashy TV with wine in hand than connecting with my husband. 
My kids often felt like burdens, constantly leaving little landmines I had to side step so I didn't completely lose my shit on them. 
I lived in a Groundhog Day of waking up hating myself, pretending pretending, pretending, and numbing it all away at the end of the day. 
My life was getting smaller and smaller inside the bars of my own self-made prison. 
It's almost funny now to me that what I have described above is what I clung to so desperately, for years. 
Because now, by finally letting it go, I have hope. I feel joy daily.
My anxiety has improved so much it is astounding to me, and such a relief. I have an ever growing circle of true friendships centered around real things, where my insides match my outsides (for the most part). 
Despite our growing pains (or maybe because of them), I feel truly seen by my husband for the first time since very early in our marriage. 
There are still many "I want to pull my hair out" moments, but my kids are one of my biggest sources of joy every day, and I understand they will be one of my biggest contributions to this world that is so in need of their benevolent hearts. 
Finally, I have all these other things I have discovered I love doing or learning about. 
There is just so much SPACE when you're not spending all this time drinking or recovering from drinking.
I can't wait to see what happens next.
– Mary, Georgia (Now at ONE YEAR+)
If you're looking to work with a coach I'd tell you that you have nothing to lose and everything to gain; including your life back. (Now at 555+ days)
After too many day ones, coaching with Casey has been a game-changer.  
I've gained so much from this experience: joy, peace, self care, self love, contentment, happiness, my health and most importantly, sobriety!  
Casey provides input, guidance, support, accountability. 
She speaks from experience, knows how to phrase things in a different light that makes so much sense, and is able to turn my negative self talk into something positive.  
She's available and always holding space for me when I need it the most.  
Casey has helped me shift my thinking and connect the dots.
I'm growing and becoming a better version of myself.
My husband's even told me he notices the positive differences in me and the benefits of the work I'm doing.
Our coaching sessions are powerful. I think differently and I treat myself differently.
I would recommend working with Casey in a heartbeat!  
– Kathy, Washington, (Now Day 555+)
I hit Day 22 today! Yay!!!! (Now at 2 years+)
Last night my husband asked me how I was doing with all of this "not drinking stuff", how I was feeling, and what good things are happening. 
I told him waking up not hating myself for drinking too much is wonderful.
My depression and anxiety have lifted and I am really proud of myself. I have my self respect back.
I'm so much more productive at work – I don't feel fatigued or brain foggy even after working all day. 
My husband said that I am much more calm and steady. He said he recognizes that my anxiety has lessened. He told me that he can see that things don't bog me down as much. 
He told me that my eyes are brighter and he sees me blossoming as a bright person again – that I just seem to have some much more life in me.
Working with Casey has been a really great experience.
Her technique and approach to quitting drinking absolutely works if someone really wants to stop.
I'm so glad I reached out for help.
– Jennifer, (Now TWO YEARS +)
​It's been 120 days since I quit drinking and I wouldn't be here without my coaching work with Casey! (Now at 1.5 years +)
Before I quit drinking I felt frustrated and overwhelmed.
I was living with a lot of fear and anxiety and felt like I couldn't handle everything going on in my life, with my work, and with my family's busy schedule. 
I'd been on a self-help journey for 10 years, but it wasn't until I quit drinking that I was actually clear enough to follow through with things.
Now I'm finally able to do all the things I've always wanted to do, like being there for my girls, financial planning, medical appointments, and getting in my workouts and exercise.
It's like there is a clarity in me that ​​wasn't before. 
This work takes time, and I'm still figuring out how to live the life I don't want to escape from, how to fill my time with things I value, and not listen to old messages & negative patterns in my head.
But I feel like I can handle things now. 
I'm finally the person who can work on stuff that makes me feel better physically and mentally and actually believe that I am doing it for me.
I haven't been in that head space for a long time.
I'm so grateful to have found Casey as a coach, for her support and guidance and knowing that she's there for me when I need her.​  
– Ali, Missouri, (Now 1.5 YEARS +)
ABOUT CASEY
Casey McGuire Davidson is a certified life coach who helps busy women quit drinking and create lives they love without alcohol. She's a wife, a mom, a practical dreamer, recovering corporate ladder climber, retired people-pleaser and ex-red wine drinker, who's been known to crawl into bed at 9 pm and whisper "Don't worry…you're still a badass" to herself. Read more.